DIY: Make Your Own Healthy Nutella RIGHT NOW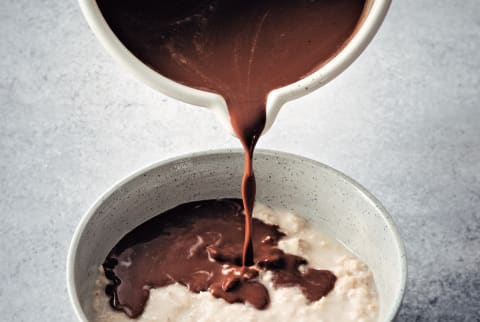 Image by Marissa Alvarsson / Contributor
September 23, 2014
Nutella is so yummy and addictive, but have you ever looked at the list of ingredients on the jar?
Sugar, vegetable oil, hazelnuts (13%), skim milk powder, reduced fat cocoa powder, emulsifier and flavoring.
Not exactly the healthiest, however you can easily make your own using just a few wholesome ingredients!
The secret to making any nut butter is to keep blending.
Don't be disheartened if your butter still isn't smooth within the first few minutes, it can take up to 10 minutes of constant processing before it reaches desired consistency.
2 cups roasted hazelnuts

1/2 cup maple syrup

1/2 cup cashew milk

1/4 cup cacao powder

2 Tbsp. coconut oil

1 tsp. vanilla essence

1/4 tsp. celtic sea salt
Put the hazelnuts into a food processor or blender and blend on medium speed for a few minutes. You might have to scrape down the sides as you go.
Add all the other ingredients and keep blending with the speed on medium, again scraping down the sides if need be. It should take up to 10 minutes before it turns into a smooth, delicious butter.

Binny Liu
I am a full time Bikram Yoga teacher that lives in Perth, Australia. I developed compartment syndrome and fibromyalgia in my teens, and being gluten and lactose intolerant, have spent a large part of my years being in constant pain and suffering from digestive issues.
Over the past 10 years, I've shifted to a mainly raw plant based diet, explored alternative modalities of healing therapies and realised that being well and healthy is a way of life. I discovered yoga 4 years ago and have been teaching Bikram yoga since 2011, in the US and Australia.
I truly believe that we all have the power and the capabilities to heal our own bodies, to nourish the spirit and seek our own happiness and life's purpose.