3 Nutrition Practices You'll Find In Costa Rica's Blue Zone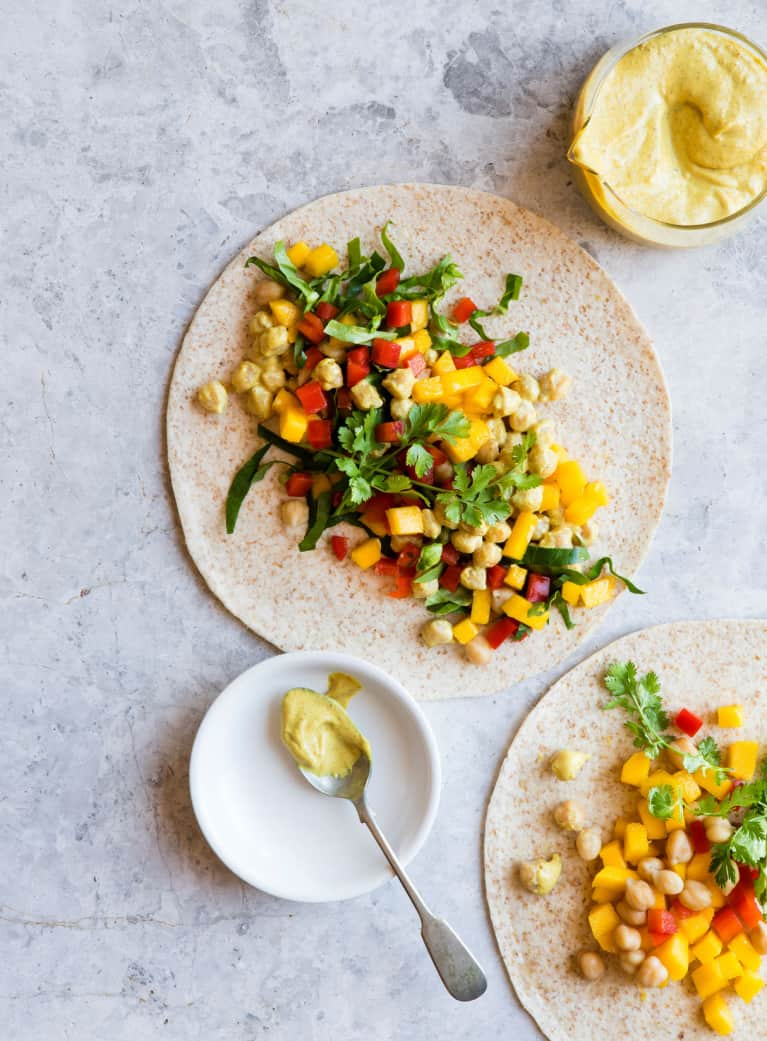 Our editors have independently chosen the products listed on this page. If you purchase something mentioned in this article, we may
earn a small commission
.
Eating mostly unprocessed, unrefined, and nutrient-dense foods is a globally recognized way to bolster better health and vibrant vitality. As someone who has spent most of her life in Costa Rica, I can attest that in this corner of the world, eating a wholesome, simple diet is at the heart of the culture.
Home to some of the world's longest-living people, this tropical nation is known for its Pura Vida lifestyle ("pure life" in Spanish). It's also where you'll find Nicoya, one of the five original Blue Zones—regions where people live the longest and healthiest—pinpointed by New York Times bestselling author Dan Buettner.
In The Blue Zones Kitchen: 100 Recipes To Live To 100, Buettner explains how foods have enabled populations to evade chronic disease and sustain optimal wellness. And for centenarians (people who live into their 80s and frequently into their 90s and 100s) on Costa Rica's Nicoya Peninsula, it all starts with choosing real, nourishing foods.
Although a diet specific to Costa Rican centenarians varies from other Blue Zones areas across the globe, these well-aged dwellers share some lifestyle and food commonalities that revolve around savoring the simple joys of life. Here's a closer look at what Nicoya Peninsula residents eat to lead a long, healthy life:
1.
They eat legumes every day.
An everyday staple of the traditional Nicoya diet is beans, especially black beans. These versatile legumes are a fiber-rich, nutrient staple that may even help you live longer.
Mix them with sweet peppers, onions, cilantro, and white rice, and you'll get Gallo Pinto—by far the most popular Costa Rican breakfast item across the country.
2.
Their diet includes tortillas, rosquillas, and bizcochos.
What do these foods have in common? Corn, which is high in insoluble fiber, manganese, phosphorus, magnesium, folate, potassium, and some B vitamins. Tortillas, rosquillas, and bizcochos are just three of the many ways centenarians cook and consume the traditional staple in Costa Rica.
Freshly made tortillas (also called tortillas palmeadas because they're usually formed by hand) are made using a unique process that combines lime and water to maintain their nutritional value even after corn is grounded into flour.
3.
The fill their plate with plants.
Eating a mostly plant-based diet is a common denominator among Blue Zone areas. And for Costa Rican elders, it comes in the form of Mesoamerican-inspired agriculture: bananas, pejibayes, papayas, squash, breadfruit, and beach palms, to name a few. Focusing on fresh, locally grown fruits and vegetables is a core tenet of their healthful lifestyle. What's more, people opt for raw, fermented, or minimally processed produce in the tropical longevity hot spot.
Costa Rican centenarians offer a glimpse into lifestyle practices that may help reduce chronic disease and cultivate well-being. Focusing on wholesome, real foods is one of the many threads that weaves a well-lived life. Other aspects include valuing the significance of community and friendship, building resilience and a sense of purpose, and keeping the body active to improve overall health and joy.