Chef Ryan Hardy Just (Figuratively) Spilled His Favorite Healthier Wines
mbg Spirituality & Relationships Writer
By Sarah Regan
mbg Spirituality & Relationships Writer
Sarah Regan is a Spirituality & Relationships Writer, and a registered yoga instructor. She received her bachelor's in broadcasting and mass communication from SUNY Oswego, and lives in Buffalo, New York.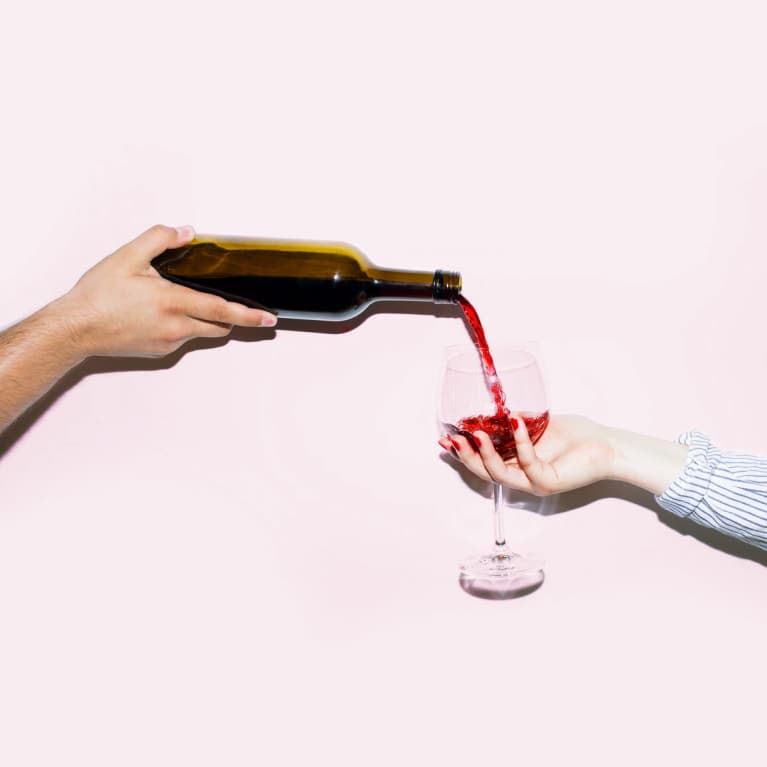 When it comes to the world of wine, we're always welcoming expert opinions. So when we sat down with Chef Ryan Hardy for the mindbodygreen podcast, we were sure to get Hardy's two cents on the best ones out there.
The Mediterranean-inspired chef knows good wine, touching on the value a nice bottle can add to an already great meal. "I really look at the power of a meal as the conversation that happens between people when they sit down," he says. "And the wine is the lubricant, right? And the food is the nourishment, and the conversation is the digestion."
His insight didn't stop there (but we also recommend you listen to the full conversation with co-CEO Jason Wachob because he also gets into how to eat gluten in a healthy way). Ryan also covered the world of wine, how it's changing, and his favorite picks for a nice glass of red.
The world of wine is evolving.
He touches on how we're beginning to see more young people getting involved in winemaking—something he's taken note of in his restaurants.
"You're really starting to see young winemakers getting back into the industry that was usually dominated by mostly older men that were primarily in nutrient-rich countries—you know, the United States, France, Italy, Spain, Australia, kind of the more dominant wine-producing countries," Hardy says. "[Now] you're starting to see a little bit more of the youth taking stock in that, and producing wines in interesting areas of the world."
And as interest in wine grows, so do the places you drink the wine.
"It's not just New York City. You can drink well in Austin, and you can drink well in St. Louis. You can drink well in Seattle. You can drink well in all these different places. And that didn't exist 20 years ago," Hardy says.
So, what does he recommend?
When it comes to his go-to's, Hardy was happy to offer his favorite options.
As far as "natural" wine is concerned, he says there are producers that don't get the natural label but are putting out natural wine: "That's just the way that wine is made in that particular region—particularly in places like Burgundy or in [other] parts of France—[who] do biodynamic farming."
With that in mind, some of those great producers according to Hardy:
So it is possible to get well-sourced, well-made wines for a decent price. And if you're keen on natural varieties, look for the wines made through biodynamic farming. Cheers!