The 19 Best Vegan Cookbooks For Beginners In 2022
mbg Nutrition & Health Writer
By Eliza Sullivan
mbg Nutrition & Health Writer
Eliza Sullivan is a food writer and SEO editor at mindbodygreen. She writes about food, recipes, and nutrition—among other things. She studied journalism at Boston University.
January 14, 2022
We carefully vet all products and services featured on mindbodygreen using our
commerce guidelines.
Our selections are never influenced by the commissions earned from our links.
When I initially went vegetarian, and since I've transitioned to a more plant-based vegan diet, it seems all my friends and loved ones took it as a cue for gifts.
These days, my shelves are packed with some seriously wonderful vegan cookbooks, many of them gifted to me by well-meaning relations.
And in the years since I started my journey, I've found that the world of vegan cookbooks only gets better and better. With everyone from longtime bloggers to celebrity chefs (like Eric Ripert) writing vegetable-forward cookbooks, there's no shortage of great titles to turn to—whether you're learning to cook within the bounds of a vegan diet or seeking recipe inspiration.
Here, find some of the best vegan cookbooks to add to any personal library.
One thing to note, when you're looking for a cookbook for beginner vegans, it's best to find one that's either full of simple, accessible recipes, or one that helps provide recipes to swap in for former favorites. This list is a mix of both of those things—it includes some of the best vegan cookbooks from 2021, along with go-to titles from years past.
5 vegan cookbooks for learning the basics
Five Ingredient Vegan
For those who are overwhelmed in the kitchen—regardless of eating style—this book is an absolutely essential item. Each recipe uses just a few ingredients (as the title makes clear), but throughout the book, Katy Beskow provides recipes for everything from entire dinners to simple flatbreads.
Five Ingredient Vegan: 100 Simple, Fast, Modern Recipes by Katy Beskow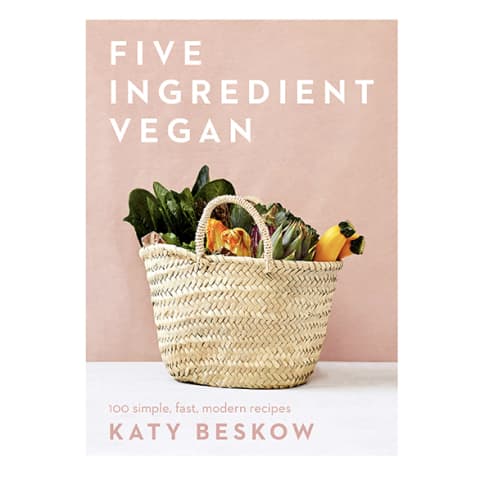 mbg creative
The Happy Pear: Vegan Cooking For Everyone by Stephen & David Flynn
The Happy Pear in Greystones, near Dublin, Ireland, is never without a long, winding line in my experience, and twin brothers Stephen and David have turned that success into a few cookbooks. This one is their latest title, and it covers recipes but also great technique tips for vegan cooking—perfect for getting started.
The Happy Pear Vegan Cooking for Everyone by David & Stephen Flynn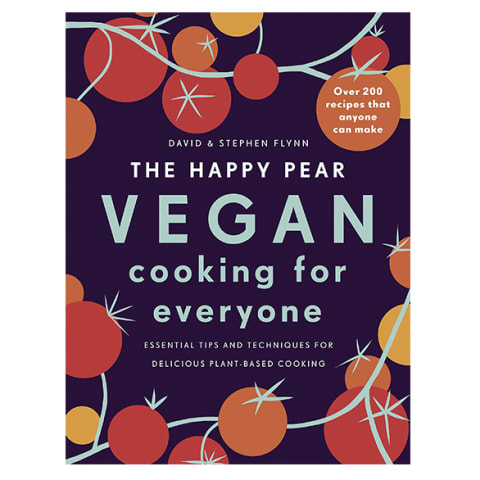 mbg creative
Vegetable Kingdom
Chef and food activist Bryant Terry's 2020 follow-up to Afro-Vegan is no doubt one of the best cookbooks of the last year—veggie-friendly or otherwise. It breaks down vegan, whole food cooking so you can learn the fundamentals of using vegetables, grains, and legumes to make complete meals.
Vegetable Kingdom: The Abundant World of Vegan Recipes by Bryant Terry
mbg creative
Fast Easy Cheap Vegan
There are some definite misconceptions that eating vegan is more expensive—while some vegan swaps might be a bit pricier than their traditional counterparts, eating vegan doesn't have to be expensive. Take the contents of this book by Sam Turnbull of the vegan blog It Doesn't Taste Like Chicken as proof.
Fast Easy Cheap Vegan: 101 Recipes by Sam Turnbull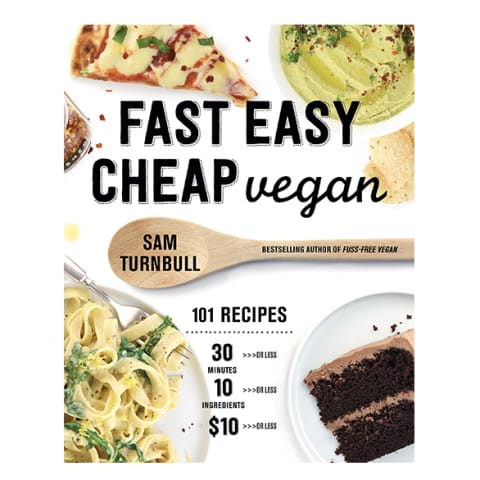 mbg creative
Veganomicon
The 10th-anniversary edition of this cookbook was released in 2017, proving it has certainly stood the test of time. A whopping 250-plus recipes for vegan dishes fill the pages, and their label of "user-tested" is certainly valid, considering the continued popularity of this title.
Veganomicon: The Ultimate Vegan Cookbook 10th Anniversary Edition by Isa Chandra Moskowitz and Terry Romero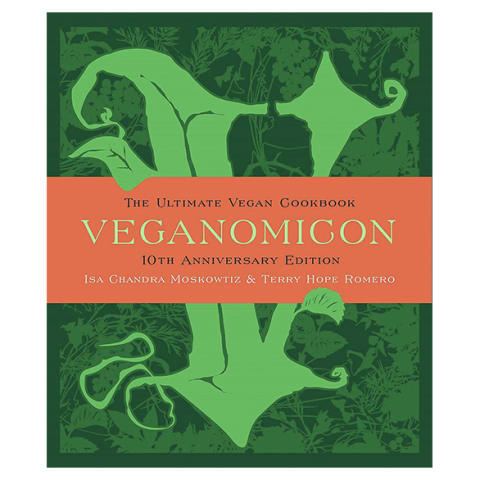 mbg creative
8 more vegan cookbooks for simple recipes & meals
One Pot Vegan
From the team behind the immensely popular So Vegan social pages comes this book of one-pot wonders. With recipes meant for busy weeknights, sides and bites for parties, and more, it's the sort of book you could turn to for any occasion.
One Pot Vegan: 80 Quick, Easy and Delicious Plant-Based Recipes by Roxy Pope & Ben Pook
mbg creative
Hot for Food All Day
Lauren Toyota has written a few vegan books, but this one from 2021 is a complete guide for "leveling up" your vegan meals with simple recipes. Bonus points: Most of the dishes include some clever cooking trick or tip you can apply elsewhere.
Hot for Food All Day: Easy Recipes To Level Up Your Vegan Meals by Lauren Toyota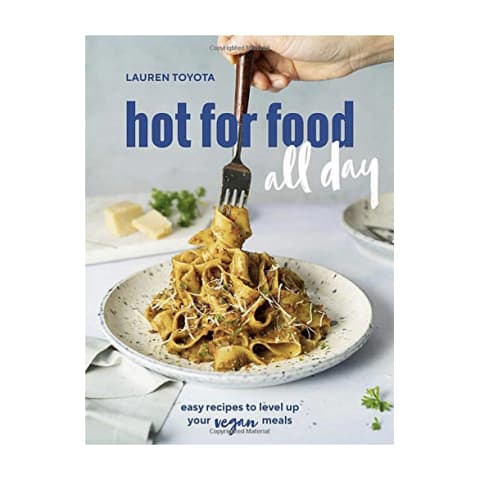 mbg creative
Food52 Vegan
The Food52 team consistently puts out great cookbooks, including this vegetable-focused vegan edition. While that might sound redundant, the truth is there are plenty of vegan meals that omit veggies—but this book can help new vegans find a healthy balance, without the protein sources they're used to.
Food52 Vegan: 60 Vegetable-Driven Recipes for Any Kitchen by Gena Hamshaw
mbg creative
Rachel Ama's Vegan Eats
Rachel Ama draws on her Caribbean and West African roots for this book, in which she also focuses on dishes that are naturally vegan. The recipes are often one pot and seamless to made ahead—so meal preppers, this one's for you. Ama also includes a song to go with every recipe, so you have a kitchen soundtrack.
Rachel Ama's Vegan Eats: Tasty Plant-Based Recipes for Every Day, by Rachel Ama
mbg creative
Deliciously Ella: The Plant-Based Cookbook
The Deliciously Ella brand includes quite a few cookbooks—but this particular title is my favorite of Mills' for easy weeknight dinners, meal prepping, and even for dinner parties. It has 100 recipes, but my most-used chapter is the one called "Warming Soups, Stews, Curries, and More."
Deliciously Ella: The Plant-Based Cookbook by Ella Mills
mbg creative
Minimalist Baker's Everyday Cooking
mbg creative
mbg creative
Asian Green
Ching-He Huang is an award-winning TV chef and cookery author from Taipei, Taiwan. In this book, she offers a multitude of vegan-friendly recipes inspired by Asian cuisine. You can even find recipes for making tofu and seitan from scratch.
Asian Green: Everyday Plant-Based Recipes Inspired by the East by Ching-He Huang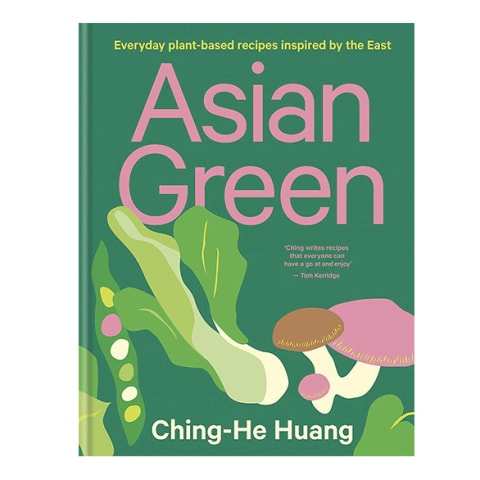 mbg creative
Even more vegan cookbooks you're gonna wanna get
Vegan Richa's Everyday Kitchen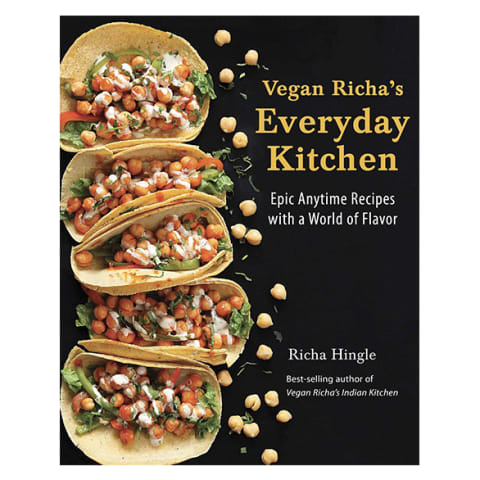 mbg creative
mbg creative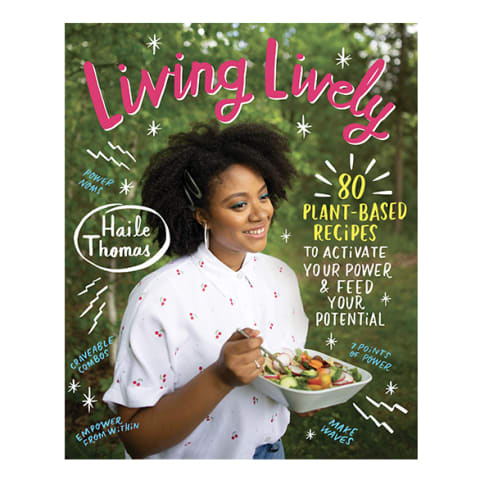 mbg creative
Sweet Potato Soul
This book takes Southern food and veganizes it, just like Jenné Claiborne's blog by the same name. It features over 100 recipes—for everything from a coconut collard salad to fried cauliflower chicken—which take classic flavors and ingredients for inspiration but twists them into vegan versions. She also takes the time to discuss the culture of soul food and the nutrients the dishes offer.
Sweet Potato Soul: 100 Easy Vegan Recipes for the Southern Flavors of Smoke, Sugar, Spice, and Soul by Jenné Claiborne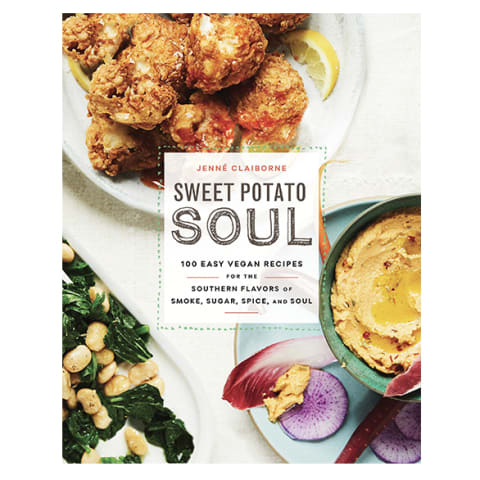 mbg creative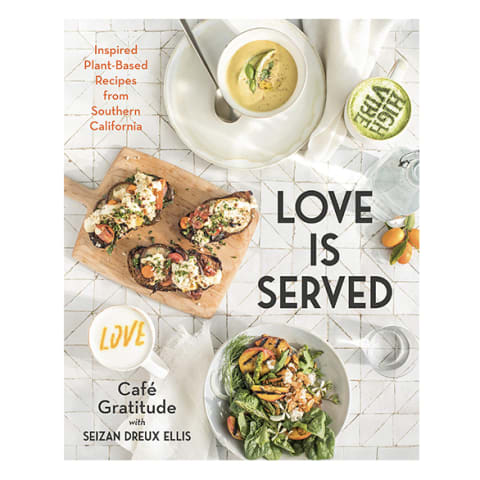 mbg creative
La Vida Verde
In this book, Jocelyn Ramirez makes plant-based versions of the Mexican dishes she grew up making with her abuela. Simple substitutions are the name of the game, and there are even recipes for things like vegan Queso Fresco and fresh tortillas.
La Vida Verde: Plant-Based Mexican Cooking With Authentic Flavor by Jocelyn Ramirez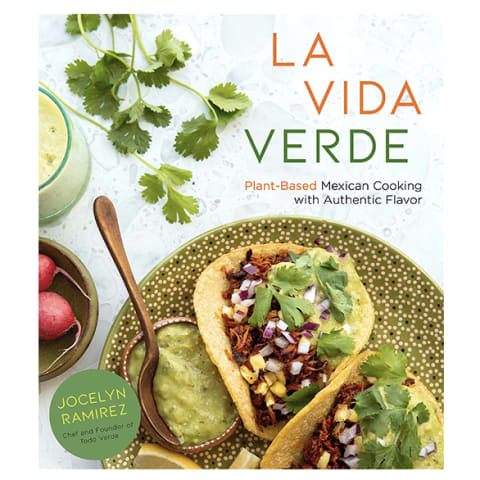 mbg creative
What about vegan baking books?
The best thing about vegan books seems to be that they almost always have a super-tasty dessert section rolled in—so you can start with just one or two titles and cover every meal from breakfast to a sweet treat, plus snacks in between. But if you really want a dedicated book, there are some great vegan-specific baking cookbooks out there: Modern Vegan Baking, Chloe's Vegan Desserts, and Vegan Baking for Beginners are great places to start.
The takeaway.
The truth is, there's no "best overall" vegan cookbook: You need a cookbook that provides everything you're looking for, whether that's vegan versions of favorites or totally new dishes to learn.
Eliza Sullivan
mbg Nutrition & Health Writer
Eliza Sullivan is an SEO Editor at mindbodygreen, where she writes about food, recipes, and nutrition—among other things. She received a B.S. in journalism and B.A. in english literature with honors from Boston University, and she has previously written for Boston Magazine, TheTaste.ie, and SUITCASE magazine.