High-Fat Snack Attack: These Are The Best Keto Foods When You're On-The-Go

By Elizabeth Gerson
mbg Contributor
Elizabeth Gerson is a former mindbodygreen intern and a student at Stanford University studying Psychology and Communication with a specialization in Health & Development.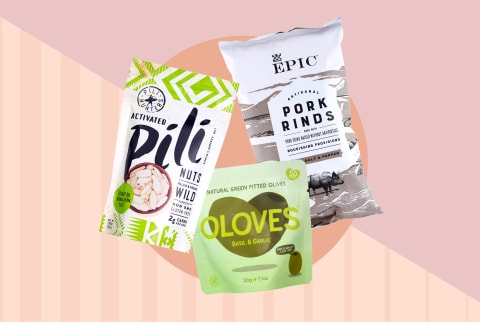 February 17, 2019
It never hurts to be prepared, especially when it comes to eating healthy. After all, there are few things worse than being caught hangry and empty-handed.
This is certainly still the case when it comes to keto, a diet known for its highly specific set of parameters around what you can and can't consume. To reap the benefits of ketosis, which include increased clarity, fat loss, and hormone stabilization, you should be eating a diet that consists of about 75 percent fat, 20 percent protein, and only 5 percent carbs.
It's important to note that these carbs should be counted as net carbs when they're factored into your daily intake on keto. Net carbs can be found by subtracting the total grams of fiber from the total grams of carbs, as fiber negates the negative effects of carbs on the bloodstream (keeping you in ketosis).
As with any diet, it's probably not realistic to think you'll have time to home-cook every single meal or snack you eat. That's where grab-and-go goodies can seriously come in handy.
It's not JUST about minimal carbs—the snack should be high-fat, too. After all, now that you burn fat for fuel, how else do you expect to get your energy for the day?
Check out these keto-approved snacks, each with 6 grams of net carbs or less per serving:
Pili nuts: 24 g fat, 1g net carb
This isn't your ordinary handful of almonds. Pili nuts, grown in the volcanic soil of the Philippines, are almost entirely made from fat, which contributes to their smooth, buttery taste.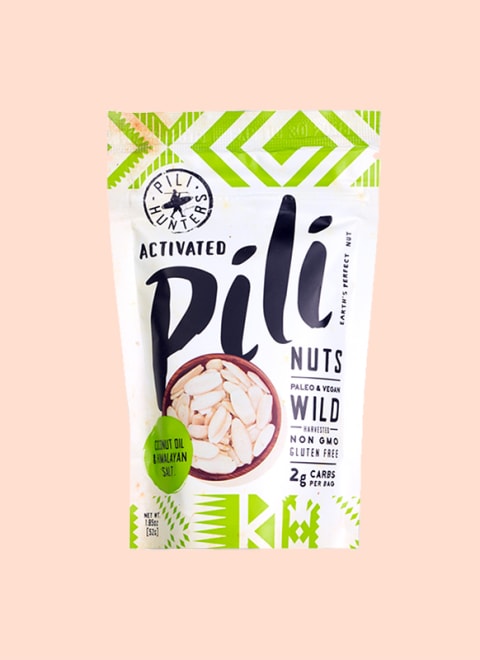 Megan Doty / mbgcreative
Flackers: 12 g fat, 1 g net carb
Flackers are exactly what they sound like—flaxseed crackers. When used for dips like guacamole, they're a great keto companion.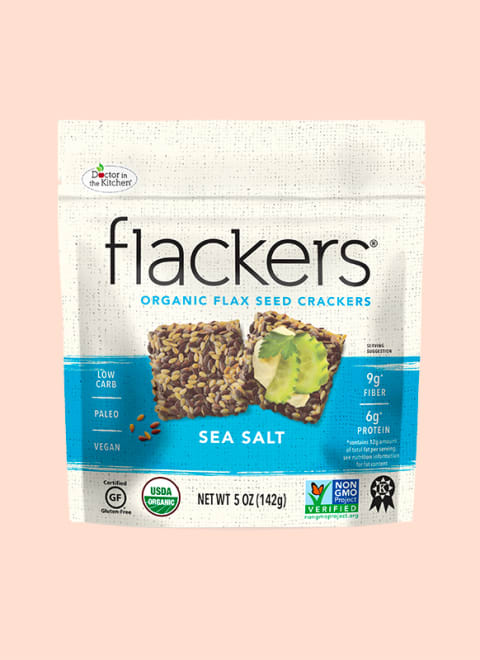 Megan Doty / mbgcreative
Epic pork rinds: 5 g fat, 0 g net carb
Pork rinds are the perfect keto solution for when you just want something to munch on. Epic even offers flavors like pink Himalayan sea salt and chili lime, each sporting zero carbs.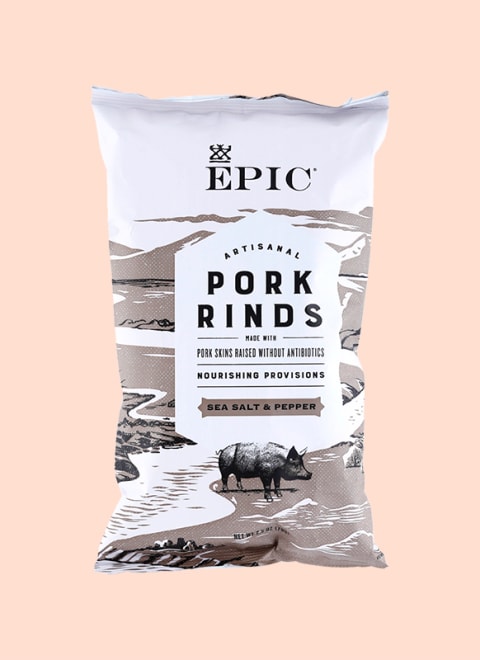 Megan Doty / mbgcreative
Oloves olives: 5.5 g fat, 0.3 g net carb
In convenient liquid-free packs, Oloves are perfect for when you're on the run but craving something salty that won't kick you out of ketosis.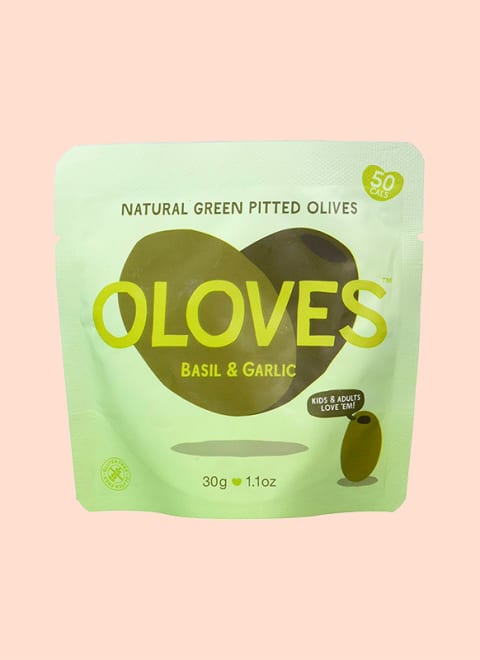 Megan Doty / mbgcreative
Lily's 70% dark chocolate: 17 g fat, 4 g net carb
Chocoholics can rejoice: You won't have to give up your favorite dessert on keto. In the case of the Lily's Sweets 70% Extra Dark Chocolate bar, one stevia-sweetened serving has you out only 4 grams of net carbs. While this isn't the only chocolate bar that works for keto, most dark bars with over 80 percent cacao are usually a safe bet (just remember to check the carb count first).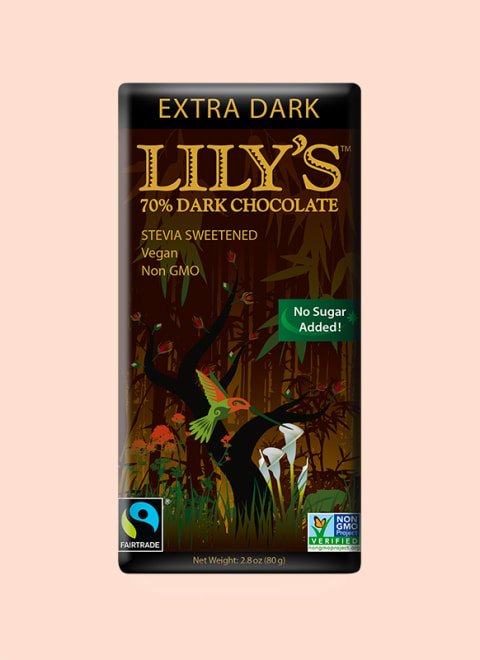 Megan Doty / mbgcreative
Phat Fudge: 20 g fat, 4 g net carb
Phat Fudge is keto decadence at its finest. With all-organic ingredients like grass-fed butter, tahini, and cacao, plus superfoods like maca and cayenne, these portable packs are prized for their convenience on keto.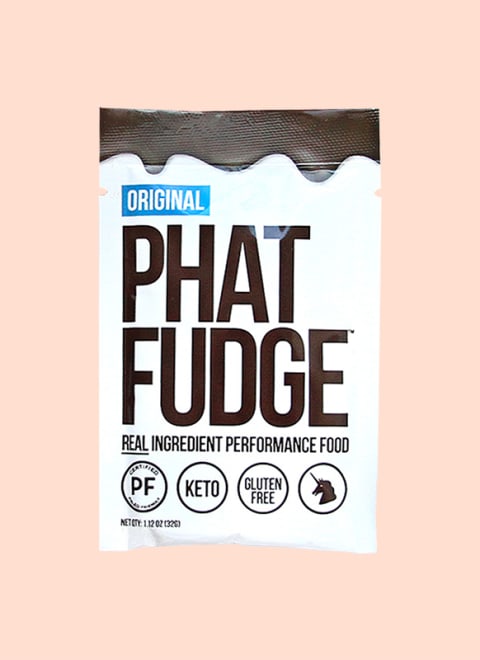 Megan Doty / mbgcreative
Want to turn your passion for wellbeing into a fulfilling career? Become a Certified Health Coach! Learn more here.