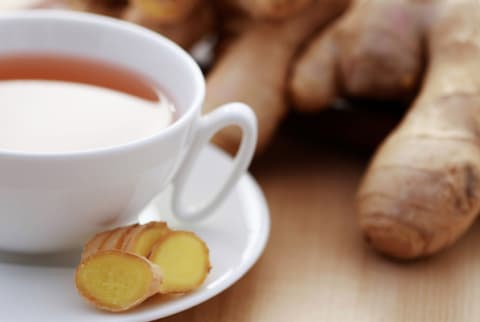 Photo by Shutterstock.com
January 27, 2014
Right after the new year, here in Central Texas, we have cedar fever season. It happens every year. It can make you downright miserable with its sneezing, stuffy nose and watery eyes.
This year has been one of the worst we've had in years. Yesterday I was at a volleyball tournament with my daughter and sneezed at least 50 times during the day. I couldn't wait to get home and make my healing, herbal tea for relief.
Here's a recipe that I've found to be extremely beneficial and healing during the cold, flu and allergy season:
Turmeric, Honey & Ginger Tea
1 cup water
1/4 teaspoon ground turmeric
1/4 teaspoon ground

ginger

Splash of nut or soy milk

Raw honey, to taste
In a small saucepan, bring water to boil. Add turmeric and ginger, reduce heat, and simmer for 10 minutes.
Stir in milk and strain tea into a cup. Add honey and enjoy!
Want to turn your passion for wellbeing into a fulfilling career? Become a Certified Health Coach! Learn more here.

Michelle Bland
Michelle Bland is a Certified Health Coach, aspiring author and owner of Glowing Wellness. She specializes in Clean Eating Programs and Gluten Free Meal Plans. Losing both her parents to cancer at a young age inspired her to go to nutrition school and pursue a new path in helping others. You can follow Michelle's blog & Facebook page where she shares wellness tips, recipes and anything that inspires her to write.
Michelle lives in Austin, Texas with her husband, daughter, dog & two guinea pigs. She loves making cold-pressed soap, laughing too loud and being her true, authentic self.