7 Latte Recipes That Taste Just Like Your Fave Coffee Shop Might Make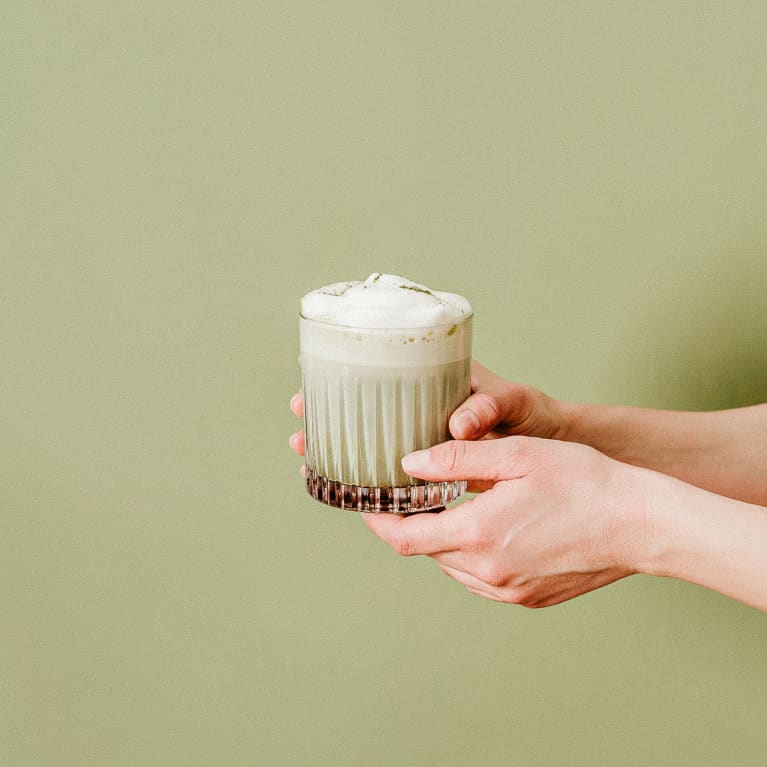 This article was produced to support the mindbodygreen supplements+ line. Our supplements adhere to the highest standards of ingredients and quality. We hope you enjoy these products, for more information
click here
.
Last updated on May 13, 2020
At this point of quarantine, you may be longing for your local coffee shop and favorite barista to whip up your go-to latte, just the way you like it. Or maybe you're craving one of the more creative innovations, with herbal and speciality milk additions. Finally, your daily coffee routine might just be getting a little monotonous and you're looking for a new way to spice things up with, well, fun spices or supplements.
But where to begin? Fancy-feeling coffee isn't out of reach even if you don't have all the tools and accessories—in fact, it can be quite easy to do at home. To start, try a latte—there are plenty of variations to try, including these seven, our absolute favorites:
We never ceased to be amazed by the gorgeous pink color of this ayurveda-inspired rose quartz latte. The recipe comes from Radiant: The Cookbook by Mafalda Pinto Leite, and we love it both for its color and healing power. Rose in ayurveda is widely used as anti-inflammatory, and the coconut milk base provides healthy, blood-sugar-stabilizing fat. You'll want to sip on this one all day.
2.
Coconut Butter Collagen Latte
For a drink that can promote gut health as well as plump, glowy skin, we have this frothy coconut butter collagen latte.* This super simple recipe was developed here at mbg because we're big fans of the traditional espresso latte. With this version, we riffed on the classic, giving it an added protein-packed boost of collagen supplements. And by using mbg's grass-fed collagen+ you'll get a subtly sweet, satisfyingly rich flavor. (The collagen is easy to mix in with any of these lattes, really; not to mention you can just swirl it in your normal coffee, too.) You'll be energized in more ways than one.
Up next we have a simple chai latte, so you never have to miss your cafe staple. Chai is black tea with a combination of strong spices like cinnamon, cardamom, cloves, and pepper—and it's another one that originated from India. Want to kick it up? Add some espresso or coffee to make it a "dirty chai."
5.
Quick & Easy Mushroom Latte
For the matcha fans, or anyone curious about dipping their toes in, this matcha latte recipe is a great one to try. Matcha is derived from a plant called Camellia sinensis, and it's different from regular green tea because it's grown in the shade. This ups the chlorophyll count, and matcha also has three times more EGCG (a type of antioxidant), which is good for your heart and metabolism.
And last but not least, a pumpkin pie latte. This simple recipe uses canned pumpkin purée (perfect if you've stocked up on canned goods), pumpkin pie spice, a little maple syrup, and your milk of choice. It couldn't be easier, and it tastes like a slice of pie in a mug, so you can have your pie and sip it, too.
Sure, rainy days can be a bit of a drag when all you want to do is put winter behind you and move on to warmer days. But with these seven latte recipes, sipping on a cup of coziness as the rain falls doesn't sound too shabby. Enjoy!