Brownie Recipe (And It's Grain Free!)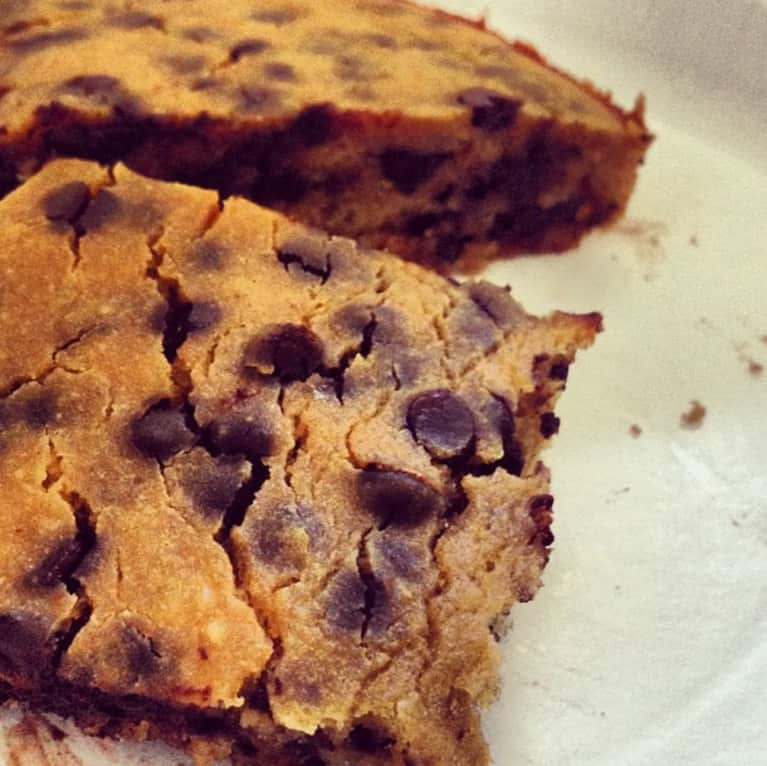 These grain- and gluten-free brownies are guilt free and packed with protein. You can't even tell that they're made of chickpeas, and your kids will love them!
Makes 15 brownies.
Ingredients:
1.5 cups cooked chickpeas, rinsed well
3 egg whites
1 cup natural peanut butter or almond butter
1/3 cup raw honey or coconut nectar (to make sugar free you can use stevia, to taste)
1/2 tsp baking soda
1 teaspoon of pure vanilla extract
1/2 cup chocolate chips
Coconut oil for greasing baking dish
Directions:
Preheat oven to 350 degrees Fahrenheit.
Grease baking dish with coconut oil.
In a food processor blend together all ingredients except chocolate chips until smooth.
After mixture is smooth, fold in chocolate chips.
Pour mixture evenly into a baking dish, place in the oven and cook for about 30-35 minutes until you can pull a fork out cleanly.
Remove from oven and let cool until cutting into squares.
Store in an air-tight container in the fridge!