Sugar-Free Chocolate Ice Cream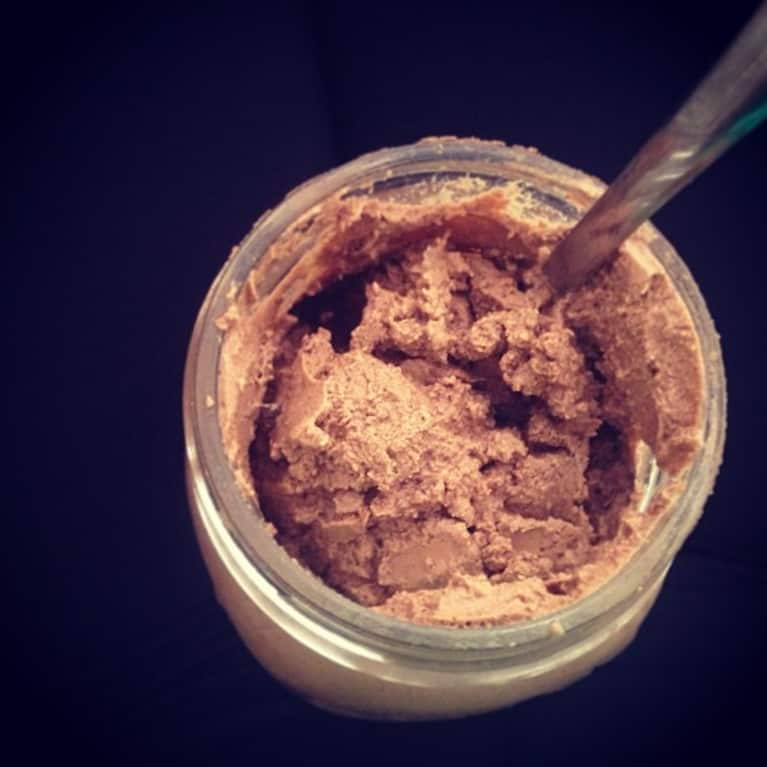 I've been trying to go sugar free for weeks, but I can't seem to kick my chocolate cravings. This recipe loaded with healthy fats, antioxidants and protein, and will be sure to fix any sweet tooth craving while keeping you full and satisfied!
Ingredients:
1 fresh young Thai coconut (water and flesh)
1-2 tablespoons raw cacao (depending on how intense you like your chocolate!)
1 avocado
1 scoop vanilla protein powder (I used Garden Of Life Raw Fit Protein and the flavor is great!)
1 tablespoon of raw cacao nibs for toppings (optional)
Directions:
Open up your coconut and pour the water into your blender.
Scrape out the coconut flesh and add it with rest of the ingredients to your blender.
Blend until thick and smooth!
Transfer the mixture to a sealed container and place in the freezer for 30-40 minutes!
Serve frozen and sprinkle with cacao nibs!