Dairy-Free Banana Split Soft Serve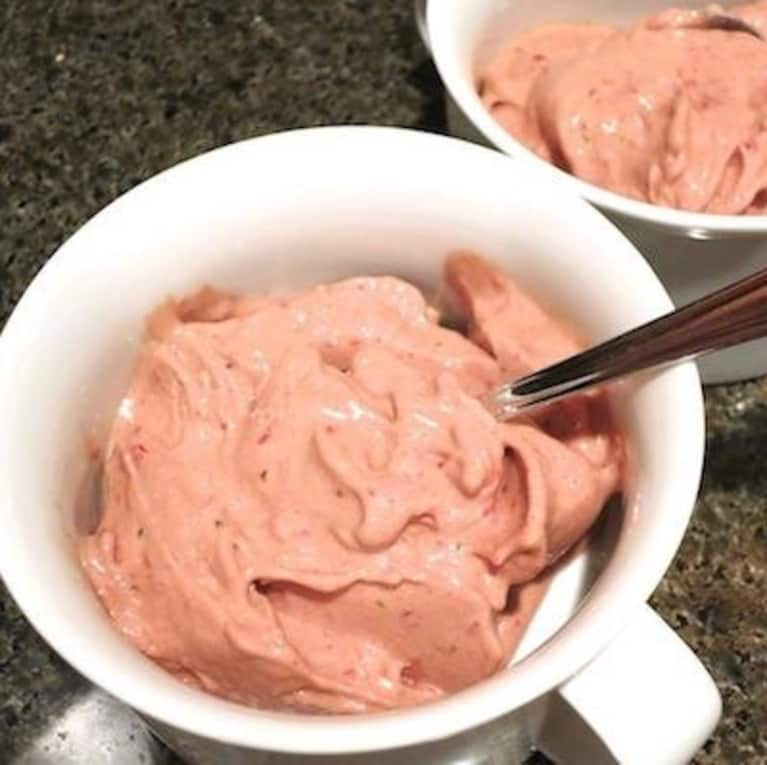 Have you removed dairy from your diet in order to live a healthier life or avoid food sensitivity symptoms?
If so, we're in the same boat. I removed dairy as part of my daily diet almost a year ago and so far it's been rewarding — and a little challenging now that the weather is heating up again.
The quintessential warm-weather food is ice cream — which I regrettably don't eat anymore. While I love being dairy-free for what it does for my body, I do miss ice cream.
Luckily, I came up with a delicious alternative that I can whip up in just a few minutes that hits the same flavor and indulgence notes I'm usually after when my ice cream craving kicks into high gear. It's great that the ingredients I used to create this ice cream alternative are almost always around my house in the warmer months. The even better part? I didn't have to add any additional sugar, and all the ingredients are naturally healthy for you.
"Banana Split" Soft Serve For Two
Ingredients:
2 frozen bananas
4 fresh strawberries, stems removed
1/2 tbsp raw cacao (or cocoa powder)
Directions:
Place everything in a food processor and blend to a creamy consistency. Enjoy!