Feeling Sluggish? These 3 Energizing Herbs Could Help
RYT 500
By Amy Jirsa
RYT 500
Amy Jirsa, LMT, is a master herbalist, E-RYT 500 yoga teacher, forager, and writer from Maine. She is the author of Herbal Goddess: Discover the Amazing Spirit of 12 Healing Herbs with Teas, Potions, Salves, Food, Yoga, and More and the founder of Quiet Earth Yoga.
Medical review by
Roxanna Namavar, D.O.
Doctor of Osteopathic Medicine & Psychiatrist
Roxanna Namavar, D.O. is an adult psychiatrist focusing on integrative health. She completed her residency training at the University of Virginia Health-System and currently has a private practice in New York City.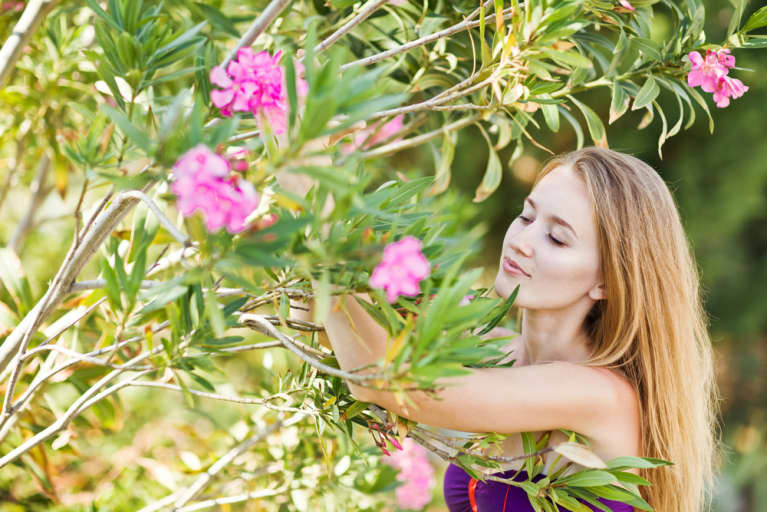 Last updated on March 18, 2020
1. Eleuthero (Eleutherococcus senticosus):
Eleuthero can be consumed in many forms, and it's commonly taken in teas, tinctures, and softgel supplements. Make sure you purchase from a reputable supplier.
2. Ashwagandha (Withania somnifera):
Ashwagandha is traditionally found as a supplement or powder that can be added to smoothies, lattes, and other beverages.
3. Oil of Oregano (Origanum vulgare):
You can find oregano oil in tincture and softgel supplement form. The tincture can be taken for GI health though flavor can be quite intense, so consider combining 1 to 2 drops with a water and apple cider vinegar blend to start. This will mask the taste and add another layer of detoxification.