These Foods Will Take Your Sex Life To The Next Level, According To A Tantra Expert
Tantra isn't just about having multi-orgasmic sex. It's about learning to use all of your five senses to truly enjoy the pleasure in everything you do in life, from feeling the warm sun on your face to enjoying the cool raindrops on your skin to savoring the food on your tongue.
So this Valentine's Day, try these five aphrodisiacs the tantra way.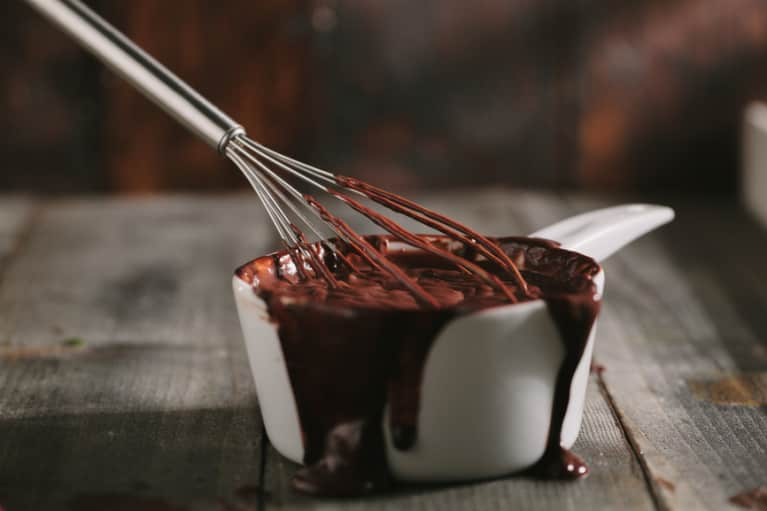 There's a reason I use a piece of chocolate in my KISS Chocolate Meditation teachings—it's because it's one of the top aphrodisiacs out there. Cacao contains b-Phenethylamine (PEA), which has been coined the "love chemical." The brain releases PEA during high sexual arousal and orgasm, so eating cacao may give you feeling of euphoria, attraction, and arousal.
Use it the tantra way: Start by just smelling the chocolate and appreciating the aroma. Then move on to tracing the chocolate with your lips to tease your palate—you might even start to salivate! Finally, place it in your mouth, but instead of devouring it, slowly let it melt on your tongue.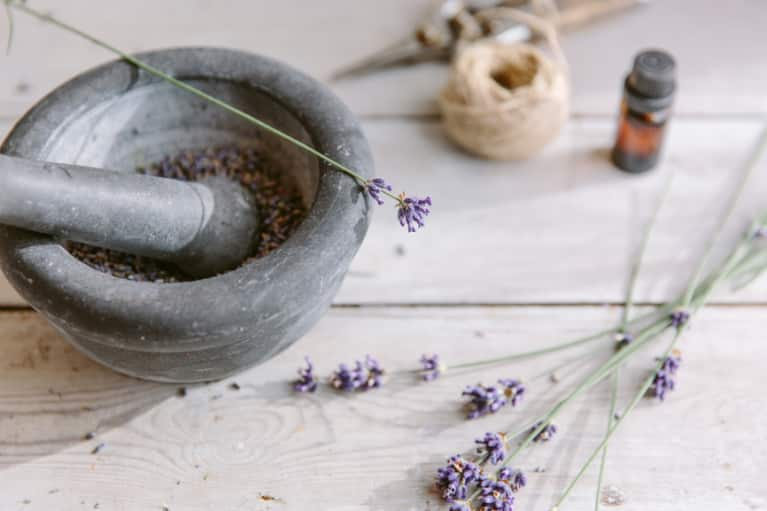 Lavender is an adaptogen and can therefore help the body to adapt to stress and other imbalances. It is great for relaxation, which is necessary for proper erectile function and high states of arousal. Yet, at the same time, lavender can also boost stamina.
Use it the tantra way: With tantra, we like to engage all of our senses so you can use lavender either in your food for taste, in your massage oil for touch, and/or in your incense or essential oil burner for scent (or all of the above!). It's a great herb to help set a sexy scene for your Valentine's Day date night. If you want to use it in your food, one great way is to put edible lavender oil in your chocolate fondue. Or, check out your gourmet or health food stores for a lavender chocolate bar.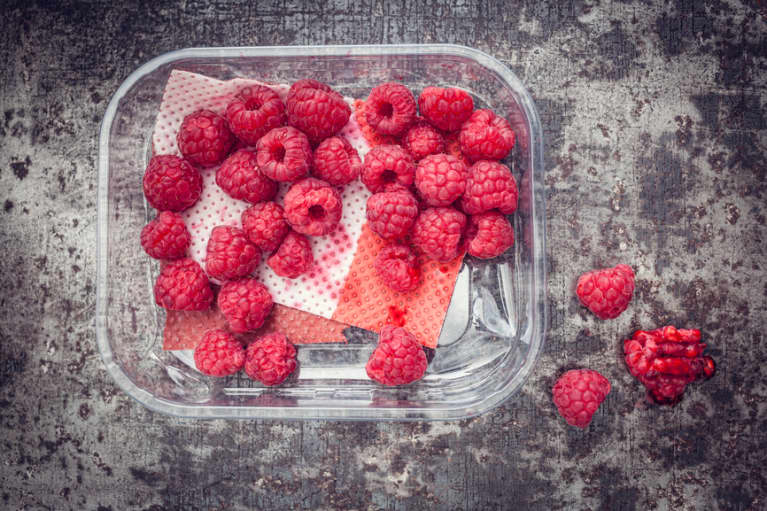 Other than the color red symbolizing love and lust, red foods such as goji berries, tomatoes, watermelon, pink grapefruit, and pomegranate are said have a positive effect on male sexual function. They're all rich in lycopene, which studies have shown lowers risk of prostate dysfunction, which means a lower chance of ED!
Use it the tantra way: You've seen it in Fifty Shades of Grey and before that in 9½ Weeks—now it's your turn to blindfold your partner and feed him some sensual treats. Start by putting a small piece of each of the aforementioned foods on a tray near your bed. Blindfold your partner with a sexy silk scarf or perhaps a man's necktie.
Straddle your partner and start by teasing him/her with the juice of one fruit. Drip a little onto their face, and trace their lips without letting them take a bite. You're aiming to tease and prolong the foreplay. And have fun by having your partner try to guess what each food is. Don't forget: It's OK to get messy.
Exotic Herbs and Botanicals
Many Ayurvedic herbs have long been known to help in sexual situations. For instance, ashwagandha, known as Indian ginseng, is traditionally used for sexual health, Kali musli is used for stamina and duration, and shilajit is said to help with longevity. One standout herb of this kind is maca, a root that grows high in the Andes Mountains. It's been used for centuries to increase male stamina. It's also a hormonal adaptogen, so it moves testosterone to where it is needed most. Research has begun to substantiate claims that maca may support immune system functioning, promote healthy sexual desire, and increase an overall sense of well-being.
Use it the tantra way: You can find maca as a tea in most grocery stores these days. Preparing and serving tea is considered a ritual in many cultures, and tantra is all about creating new rituals for yourself and within your relationship. You can include pre- or postdate teatime for you and your partner as either part of your appetizer to your Valentine's Day dinner or part of your dessert, and use the teatime to reflect on your relationship.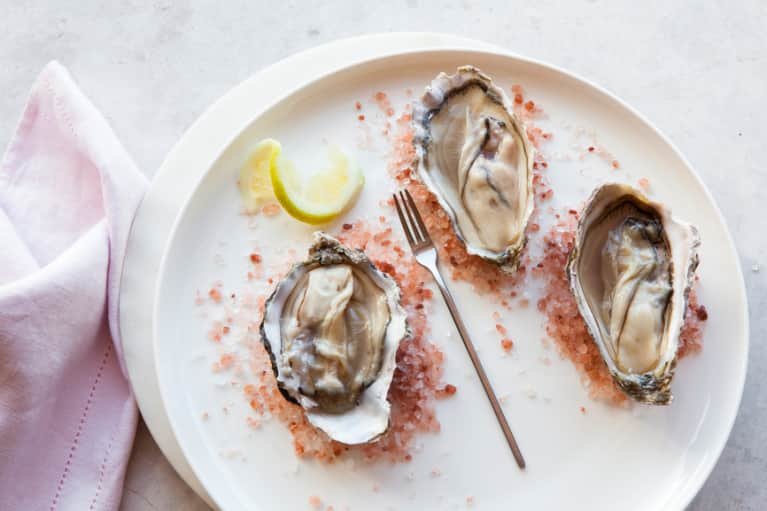 Giacomo Girolamo Casanova, the infamous 18th-century lover, is said to have eaten 50 oysters every morning to increase his sexual stamina. Studies back this up: Oysters feature rare amino acids (D-aspartic acid and N-methyl-D-aspartate) that are said to increase levels of sex hormones.
Use it the tantra way: Some say that the muscle part of the oyster reminds them of a woman's vagina. That's a turn-on for many but a big turnoff to others. Give it a try. Eat them in front of each other in a sensual way, slurping them off the shell in a suggestive manner as if you are replicating oral sex. You might laugh. You might get grossed out. Or it might turn you on.