Committed To Eating Healthier This Year? Here's Everything You Need In Your Pantry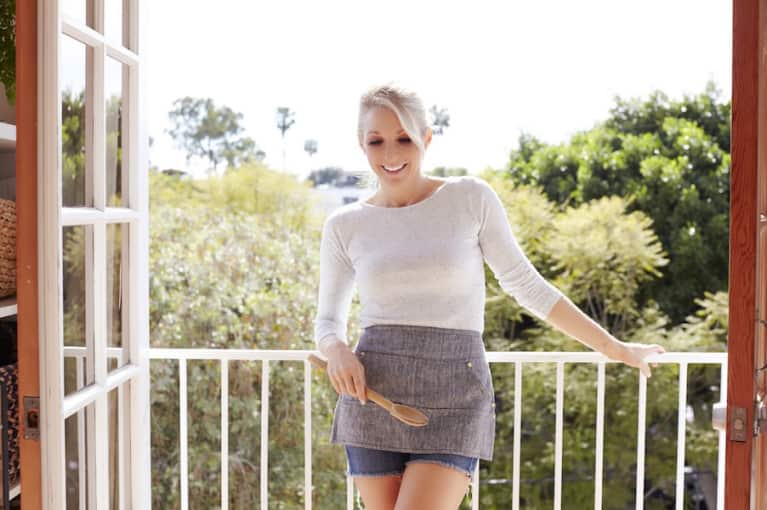 The ingredients that live in your pantry and cupboards determine the food choices you make daily. Stocking your kitchen with holistic starter ingredients means you're always prepared to create balanced, nutrient-dense meals that will nurture your body and help you feel radiant from the inside out. Here's a peek at the ones that I always keep stocked in my pantry.
In addition to being one of my favorite additions to homemade salad dressings, ACV is also great in warm water. Drink it first thing in the morning to help create an alkaline environment in the body and support digestion.
Chamomile's calming effects help combat insomnia and alleviate anxiety, even when taken in small doses. Chamomile also contains antioxidant, anti-inflammatory, and antiseptic properties that reduce puffiness and skin inflammation. It's lovely when used in teas and nighttime lattes.
Coconut aminos is a salty seasoning made from fermented coconut sap. It's comparable to soy sauce, tamari, or nama shoyu, but it has way less sodium and is wheat- and soy-free, making it a wonderful option for those with food allergies. Try it the next time you make stir-fries or steamed greens.
Coconut nectar is a natural sugar derived directly from the sap of a coconut tree's flower blossoms. It's rich in minerals like magnesium, potassium, and zinc, and vitamins B and C. It tastes delicious—kind of like caramel!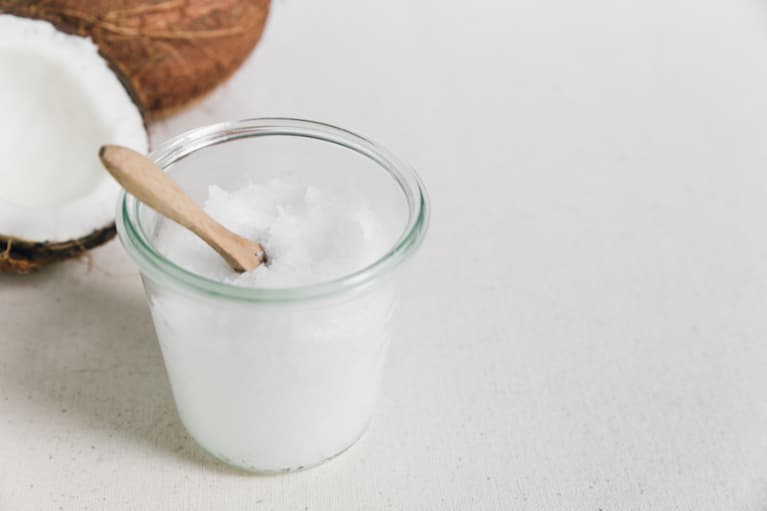 Coconut oil has immune-boosting properties and is antiviral, antimicrobial, and antifungal. Although it's a saturated fat, its medium-chain fatty acids make it easier to absorb in the small intestine. Try it out the next time you're sautéing veggies.
Ginger helps relieve indigestion, gas pains, and stomach cramping by increasing the production of digestive fluids and saliva. It also protects against cold symptoms, making it a fantastic immune-boosting remedy. Throw it into your morning smoothie or make a warming ginger carrot soup.
Hemp seeds contain the perfect balance of essential fatty acids, which are crucial for proper brain function, heart health, and digestive activity. The seeds are a rich source of insoluble fiber, which helps cleanse and lubricate the digestive tract. They are also one of the highest sources of gamma-linolenic acid (GLA), an essential fatty acid that plays a key role in reducing inflammation.
Peppermint has anti-spasmodic and antiseptic properties, and it acts to relax the central nervous system. It can also lower inflammation, enhance digestion, and reduce bloating. And who doesn't love a good, minty dessert?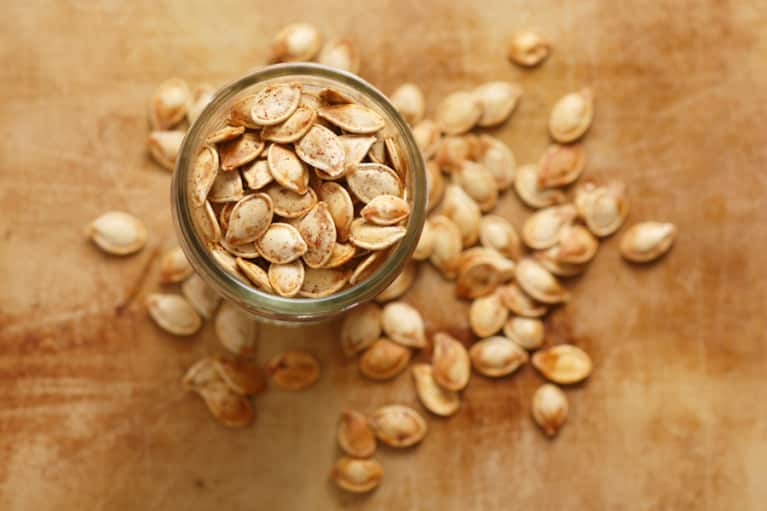 Pumpkin seeds are rich in B vitamins, vitamin E, zinc, and essential fatty acids. Their high levels of zinc also support prostate health in men, and they're a natural libido booster in women. If you're feeling ambitious, make them into a butter!
Although honey is higher on the glycemic index, raw, unprocessed honey is loaded with nutrients and has antiseptic, antibiotic, and antimicrobial properties. Take your honey up a notch by infusing it with superfoods like turmeric and ginger.
I'm talking a little arame, nori, kelp, wakame, and dulse. Just like land-grown veggies, sea veggies are high in vitamins, minerals, and phytonutrients. However, they are also filled with beneficial trace minerals that are difficult to get from any other food source.
Turmeric is a powerful anti-inflammatory known for easing symptoms of osteoarthritis and rheumatoid arthritis. It can also improve the skin's complexion. This golden milk latte is the perfect way to showcase its health properties.