Want To Eat More Plant-Based Meals In 2017? Here's Exactly What To Do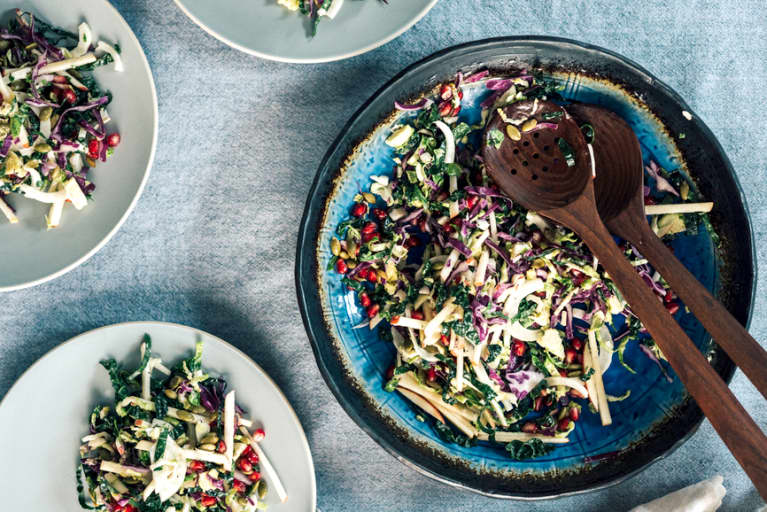 Plant-based foods are becoming a staple in many people's diets today, which is why more individuals are looking for ways they can include aspects of the plant-based lifestyle in their own everyday lives.
For those who don't know, a plant-based diet is about eating mainly fruits, vegetables, legumes, and whole grains. Animals or animal products are consumed only in small amounts, if at all.
If you're curious about adopting a plant-based diet yourself, here's how you can start:
1. Limit processed foods and meat.
The first thing you need to do is to start limiting your intake of processed foods and meat. This may not be easy since most of these foods are high in artificial sugar, fructose corn syrup, sodium, and other chemical additives. Your body might crave these things at first, so be aware.
There are a lot of vegetables and fruits in the market today, but some are more popular than others. Educate yourself on different vegetables and fruits that you might not know much about to expand your horizons. Knowing how to prepare them properly helps too—especially if you thought you didn't like a particular vegetable, preparing it in a new way could completely change that.
3. Start adding more plant foods.
Start incorporating plant foods into your daily meals. You can also start eating fruit for a snack instead of chips and cookies. By gradually adding plant-based foods into your diet, you're getting your body and mind used to it.
Consider starting a garden (perhaps you can start planning your spring now with a garden in mind). Before planting anything, it would be best to start plowing your soil using a rototiller or a small tiller to help loosen up the soil and prepare it for gardening.
Once done, you can start planting your vegetables and make sure to follow the instructions that are included in the pack. Planting your food makes it readily available anytime you want. You'll know they're free from chemicals.
After doing the things above, you might be ready to fully commit to a plant-based diet. Below are some ideas of simple plant-based diets for beginners.
Here are some examples of the food that you can eat when you're on a raw plant-based diet.
Raw kale salad with oranges and fresh figs
Pesto with raw zucchini noodles
Rainbow salad
Nori wraps with spicy dipping sauce
Fresh creamy butternut squash soup with mushroom
Low-Carb Plant-Based Diet
This type of diet focuses on dark leafy green vegetables, nonstarchy veggies, seeds that are high in protein, legumes, nuts, beans, and fruits. Below are some of the foods that you can eat if you prefer the low-carb plant-based diet.
Vegan superfood chocolate
Vegan pumpkin pie
Homemade almond butter cups