Many of us are trying to quit sugar (or at least lay off it a little) following a treats-filled holiday season. To help you along the way, I've developed a few decadent recipes that are 100 percent free of added sugar, relying only on the natural sweetness of the whole food itself. They're super easy to make, so anytime you find yourself wishing you had some leftover gingerbread men to reach for, whip up one of these instead. You'll get all the cravings-busting goodness (as a chef, I'm never going to sacrifice flavor to achieve health goals), without the sugar crash or inflammation.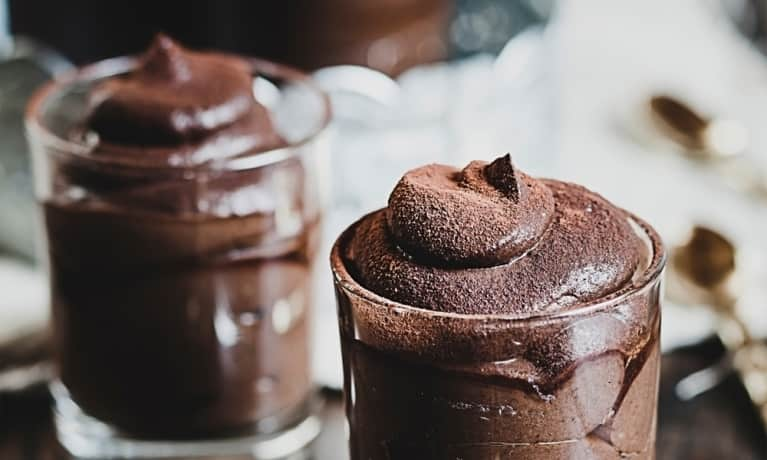 1 cup almond milk
¾ cup cocoa powder
4 medjool dates, pitted, chopped
1 teaspoon vanilla
½ teaspoon cinnamon
Pinch of salt
2 espresso shots
Preparation
In a blender combine all ingredients and blend until smooth. Divide the mixture among ramekins and put in fridge until set, or about 2 hours. Once ready to eat consider topping with fresh berries.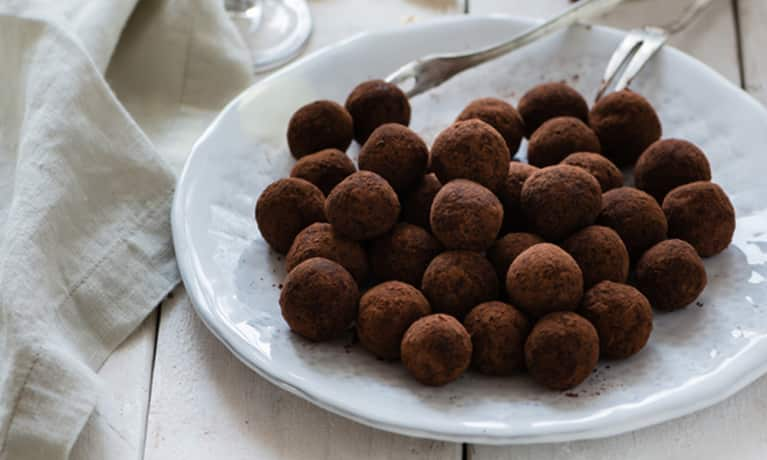 8 medjool dates, pitted
½ cup crunchy almond butter
¾ cup dark chocolate, melted
Preparation
With a small paring knife, slice one side of date, creating a slit. Open up the date and stuff with 2 teaspoons of almond butter. Then dip the date into the melted chocolate, place on top of greased waxed paper. Repeat. Eat as soon as chocolate has set, or for speedier process place truffles in the fridge.
Orange-Coconut Almond Loaf Cake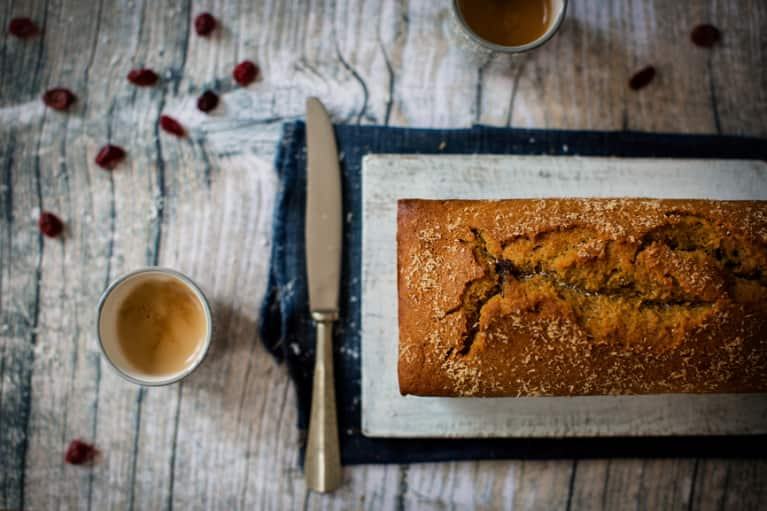 4 small navel oranges
2 cups unsweetened coconut
1½ cups almond flour
Pinch of salt
6 eggs
1 tablespoon baking soda
Preparation
1. Preheat oven to 325°F. Grease a 9-by-5-by-3-inch loaf pan.
2. Fill a medium-size pot with water and place the four oranges in it. Place the pot over medium-high heat for approximately 2 hours, or until the oranges are very tender. Cut each one into 4 pieces.
3. In a high-speed blender or food processor combine all of the ingredients. Blend until smooth.
4. Pour batter into prepared pan, place on middle rack, and bake for about 55 minutes. Set aside to cool on a rack for 15 minutes. Remove bread from pan, invert onto rack, and cool completely before slicing. Perfect for breakfast, toasted with favorite nut butter or for dessert with cashew cream.
Mint-Chocolate Chip Nana Ice Cream
4 bananas, frozen, sliced
¾ cup fresh mint
¼ cup almond milk
¼ cup chocolate chips
Preparation
In a blender or food processor, puree bananas, fresh mint, and milk. Lastly, add the chocolate chips. If eating immediately, scoop into four little bowls. Otherwise, store in freezer until ready to consume.