Zesty Lemon Poppy Seed Bread You'll Never Believe Is Paleo, Vegan & Gluten-Free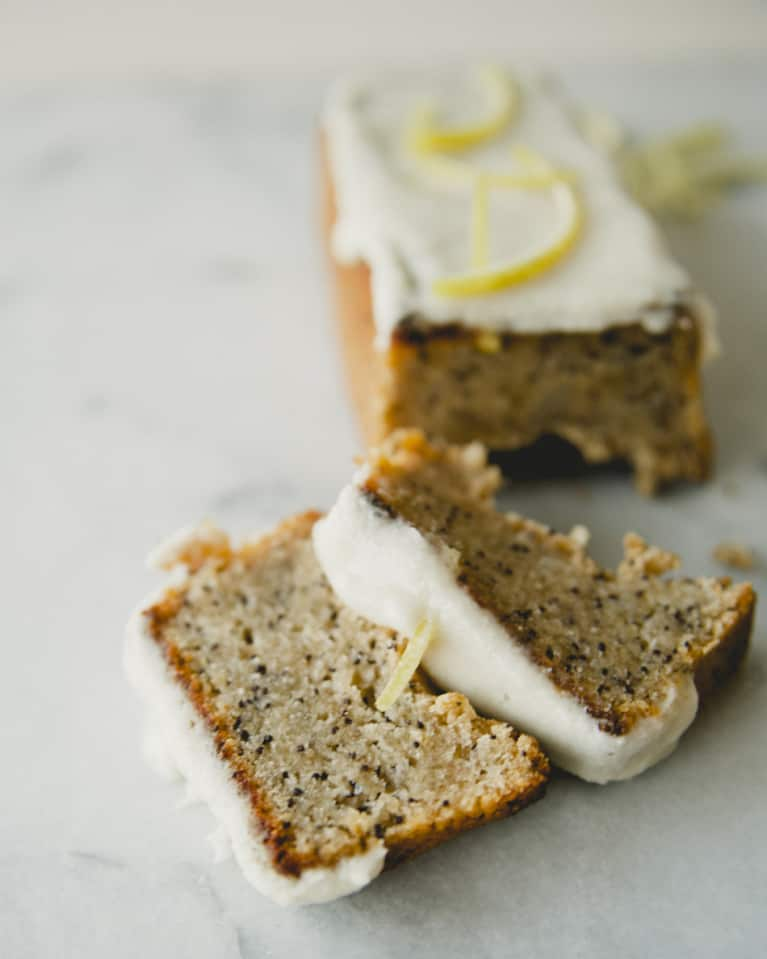 Laurel Gallucci is the genius baker behind the whole food bakery Sweet Laurel in Los Angeles. Today she's sharing her recipe for lemon poppy seed bread—it's the perfect loaf for a snack, dessert, or quick breakfast on the go. And did we mention it's Paleo, vegan, and gluten-free, too?
Sweet Laurel Vegan Lemon Poppy Seed Bread
Makes 2 mini loaves (7-by-3-inch pans) or 10 mini cupcakes
Ingredients
¼ cup coconut flour
¼ teaspoon Himalayan pink salt
¼ teaspoon baking soda
¼ cup coconut oil, plus extra for the pan
¼ cup maple syrup
3 tablespoons psyllium husk + 6 tablespoons water
1 lemon, zested and juiced
1 tablespoon poppy seeds
Preparation
1. Preheat the oven to 350°F. Prepare pans by greasing with coconut oil or lining with parchment paper.
2. Combine coconut flour, salt, and baking soda in a small bowl.
3. In a medium-size bowl, place the 3 tablespoons of psyllium husk, then add the water. Stir. Quickly add the coconut oil, maple syrup, and lemon juice and zest.
4. Stir the dry ingredients into the wet ingredients. Add the poppy seeds.
5. Place the dough into mini loaf pans or cupcake tins.
6. Bake at 350 for about 18 to 20 minutes.