Low-Maintenance Basil Frittata Muffins For Those Mornings You Just Can't Even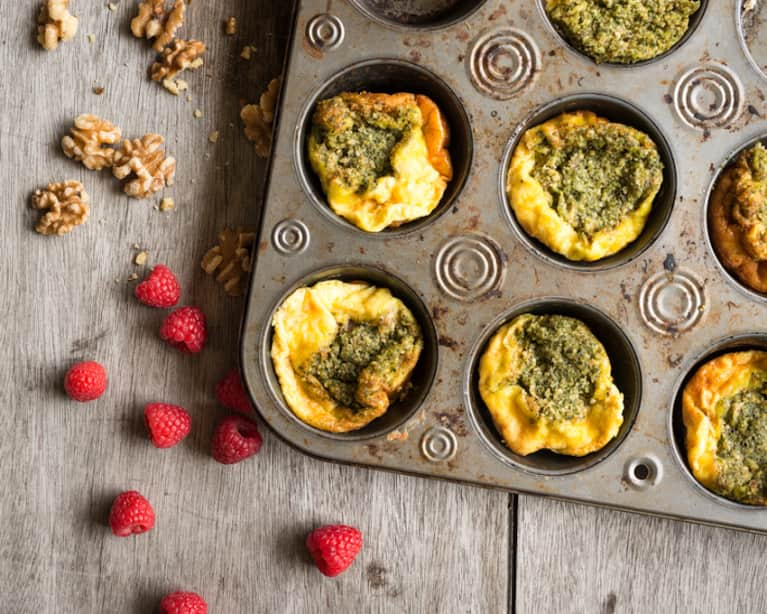 Here's a surprisingly simple little breakfast concoction that is both tasty and healthy: Frittata Muffins!
When I ate these, I actually felt noticeably more energized, and my appetite felt more stable throughout the day.
Plus, they have only five ingredients, and you can make a big batch ahead of time to eat throughout the week.
Basil + Spinach Frittata Muffins
4 organic eggs
Raw Himalayan sea salt, to taste
Handful of fresh organic basil, chopped
Handful of fresh organic spinach, chopped
½ organic onion, chopped
Coconut oil, for greasing the muffin pan
Preparation
1. Preheat the oven to 325°F. Grease the muffin pan with coconut oil. Mix up the eggs just as you would to scramble them (I always include a tiny bit of water) and mix in the salt.
2. Chop up the basil, spinach, and onion, and then add them into the egg concoction.
3. Pour the mixture into the muffin pan and bake for 20 to 25 minutes (mine were best at 25). Add some pepper or your favorite hot sauce, to taste.