10 Ways To Eat Like A Nutritionist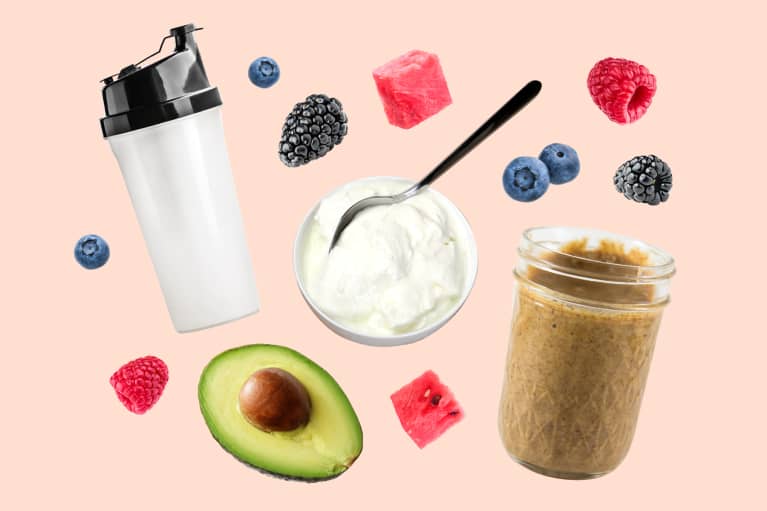 Food is a source of both pleasure and nourishment. But what if you could bring more to your plate with a bit of thought in the process?
It starts with choices you make in your shopping cart and continues with some tweaking in your kitchen. Bringing the science of nutrition into the art of cooking can describe the process of culinary nutrition.
It's about creating meals that not only taste great but also heal your body, help us take a necessary step toward a healthier life, and enjoy the process along the way. Below are some ways to bring a bit of thought, flavor, and nutrition to your plate.
Here's how you can practice culinary nutrition in your own life:
1. Pick quality ingredients.
Think local, sustainable, organic, seasonal, fresh whole foods. Processed and refined foods bring nothing to the table. Summer is the perfect time to seek out farmers markets, making it easier to improve your food choices.
2. Focus on low-glycemic grains, fruits, and veggies.
High-glycemic index (GI) foods spike your blood sugar, but low-GI foods give you sustained energy all day long. Here's a great resource to help you figure out which foods are low GI.
3. Use more healthy fats.
Don't be afraid of adding quality fats including monounsaturated olive oil, unrefined coconut oil, avocado oil, and nut or seed oils.
4. Try more plant-based protein foods and recipes.
Add tofu, edamame, legumes, and tempeh to your kitchen repertoire. Cutting back on animal proteins is not only good for your health but also for our planet. Meatless Monday is a good way to start.
5. Use healthy cooking techniques.
To maximize flavor and nutrient retention, try steaming, roasting, poaching, stir-frying, and braising.
Especially cruciferous vegetables, along with more legumes, ancient grains, and berries. Think bright and bold colors—red, orange, yellow, and dark green—and variety. Try a new food like adzuki beans or an ancient grain like freekeh, to mix it up.
7. Use culinary herbs and spices.
Not only for flavor but for health and medicinal qualities. Herbs and spices contain important antioxidant phytochemicals that are anti-inflammatory.
Add herbs such as rosemary to marinades to reduce carcinogenic effects of grilling, or oregano, cinnamon, ginger, and turmeric to reduce inflammation.
8. Bring more fermented foods into the picture.
As a topping or garnish to improve gut health and immunity. Fermented and cultured foods such as yogurt, kefir, sauerkraut, and kimchi help us rebalance our gut bacteria and provide important probiotics for our GI tract.
Check out: "5 Ways To Integrate More Fermented Foods Into Your Diet."
9. Maximize absorption of nutrients with powerful food synergy combinations.
Food is more than the sum of its parts. When colorful plant-based whole foods work together along with healthy fats and quality proteins, you can reduce your risk of heart disease, diabetes, and cancer, as well as improve absorption of nutrients.
Slow down and appreciate how your food tastes, where it comes from, and how it's helping your body. Eating with intention and consciousness is as important as what we choose and how we cook our food.
Here's a nutrient-dense recipe with summer flavor to get you started.
Watermelon, Edamame + Arugula Salad With Balsamic Glaze
High in vitamins C and A, beta-carotene with protein from edamame.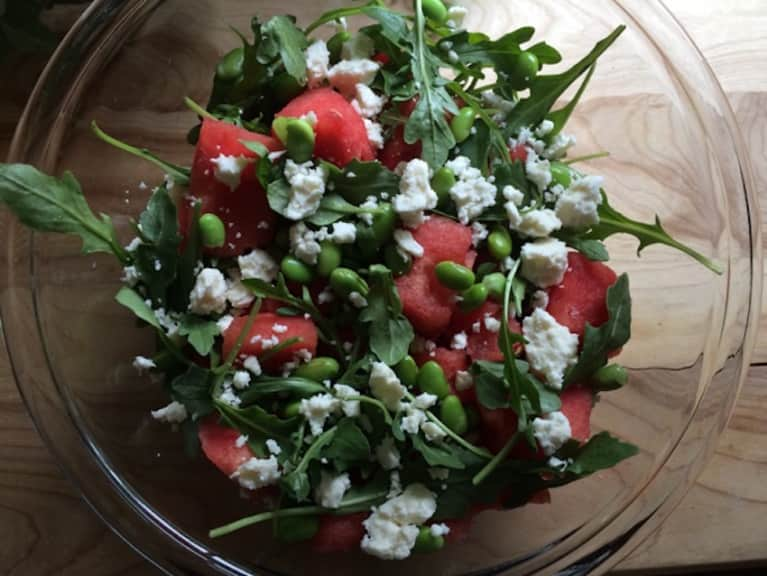 2 cups balsamic vinegar
1 cup edamame, shelled
½ watermelon, diced
6 cups arugula, washed and dried
2 ounces feta cheese
¼ cup pine nuts, toasted
Preparation
1. Bring vinegar to boil in a small heavy saucepan; reduce to a simmer and cook until thickened and syrupy, about 15 minutes. Remove from heat and let cool completely.
2. Bring a small pot of salted water to boil. Add edamame and cook for 3 minutes. Drain and cool.
3. Toss watermelon and arugula in a large bowl. Top with edamame and crumbled feta.
4. Drizzle balsamic reduction over salad and top with pine nuts.