The Super Delicious Avocado Hack You're Probably Not Doing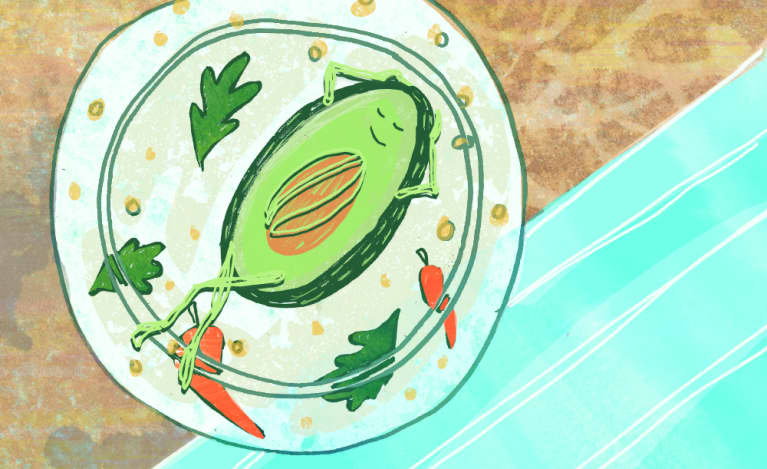 You just bought an avocado. You didn't know when you were going to get around to eating it, so you went with a rock-hard, greenish-tinged one. Silly you, thinking you could just have an avocado sitting on your counter without eating it.
So you sit there, staring at it, hoping that with Matilda-like powers, you'll get it to ripen into creamy goodness. Other than continuing to stare at the pebbly fruit until your eyes dry out, you now have two options:
Hasten its maturity either by putting it in a paper bag at room temperature (preferably with other fruits)—which will take a day or so—or, if you need to smush it on some toast right this instant, wrap it in foil and bake it in the oven at 200°F for 10 minutes.
Pickle it. Yes, you can pickle an avocado. And it only takes two hours.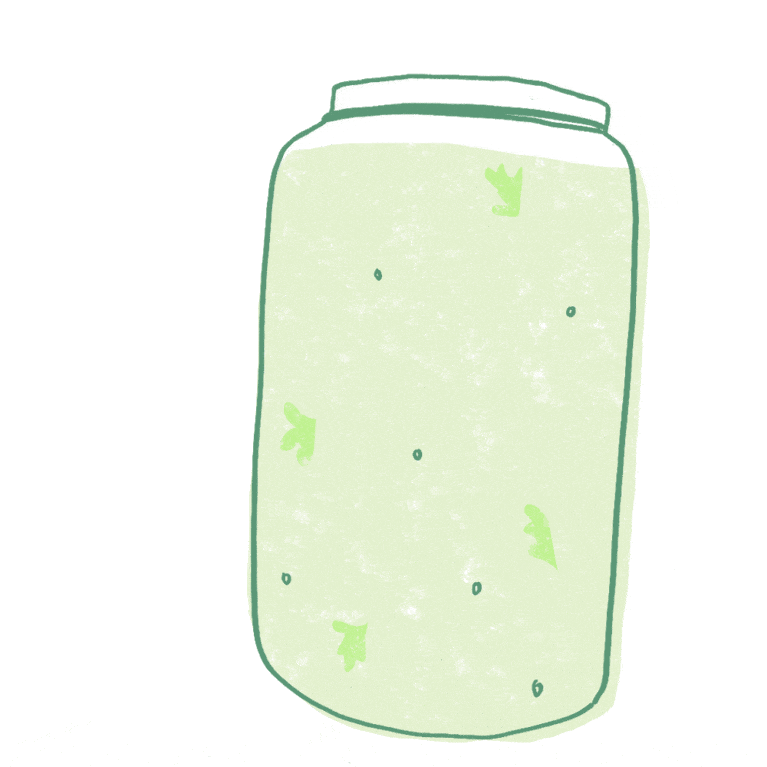 As a die-hard pickle enthusiast, I prefer the latter option. In fact, I actually prefer the pickled variety to the standard, ripe, perfect-for-guac avocados. They don't have the strange, raw taste unripe avocados typically have; instead, they taste like, well, avocados—but with a vinegary kick.
Here's what to do:
For the brine
2 tablespoons salt
¼ cup sugar (you can definitely do less than this, depending on your taste)
1 cup water
1 cup white or apple cider vinegar
½ teaspoon black peppercorns
2 tablespoons yellow mustard seeds
optional: a bay leaf and/or a chili pepper of your choice
1. Halve your avocado(s), slice them lengthwise, and scoop the slices out of the skin with a spoon. Divide the slices into airtight jars.
2. Whisk all brine ingredients together in a medium nonreactive pot. Bring to a simmer over medium heat, stirring until sugar and salt dissolve. Once the mixture has cooled to room temperature, divide the liquid between your jars.
3. Seal the jars and let them sit in the fridge for about two hours (and not much more, or they'll get overpowered by the vinegar).
And there you have it. Your unusable avocado is transformed into something tangy, tart, and tasty in a matter of hours.
Though they do soften during this process, we wouldn't recommend mashing your avocado pickles into guacamole or onto toast—they're a little too harsh in that large a scale. But other than that, you can pretty much use 'em anywhere you'd use pickles or avocados: atop a salad, in a grain bowl, in tacos, in soup, or even in a sandwich.
So next time—and there will inevitably be a next time—you buy unripe avocados thinking you'll save them for later and then realize you need them immediately, consider slipping the slices into a quick brine. Who knows: You might end up like me and start shopping specifically for rock-hard avocados to pickle.