A Smoothie Bowl Recipe For Beautiful Skin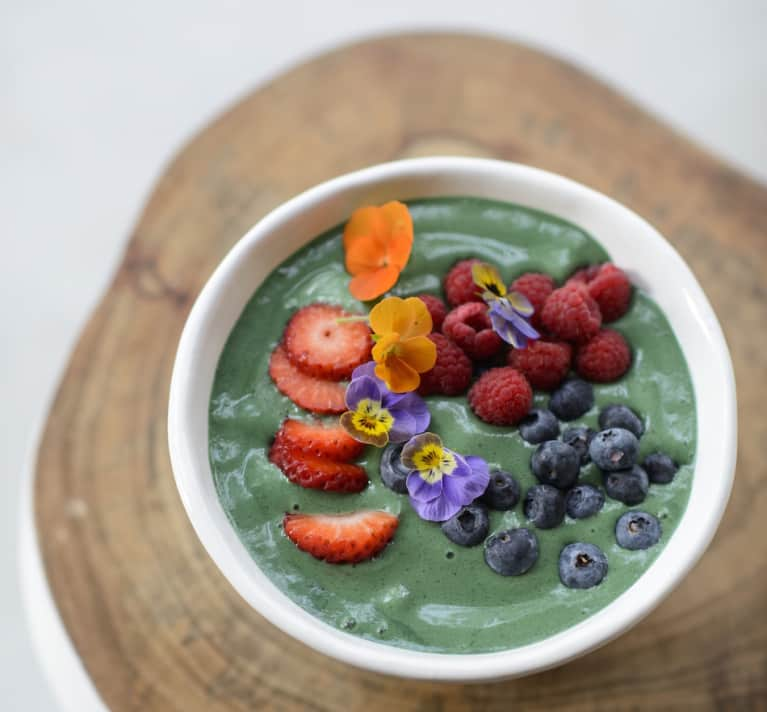 This tropical and extra-green smoothie combines delicious flavors with beauty-boosting ingredients.
Beauty alert: Spirulina is packed with nutrients like vitamins A, B, C, D, and E and is the richest whole-food source of protein. It has amazing beauty benefits for our skin and hair. Consuming spirulina daily can encourage cell turnover, lead to healthier nails, promote hair growth, and help fight acne.
Tropical Green Smoothie Bowl
2 frozen bananas
1 cup fresh or frozen pineapple
1 cup fresh mango
1 cup homemade coconut milk (or other milk that you enjoy)
1 big handful of kale or spinach
½ teaspoon spirulina
a few mint leaves, optional but delicious
Preparation
1. Combine all ingredients in a blender. Blend on high speed until smooth and creamy.
2. Garnish with fruit and enjoy!