Hemp Berry Muffins That Will Change The Way You Think About Breakfast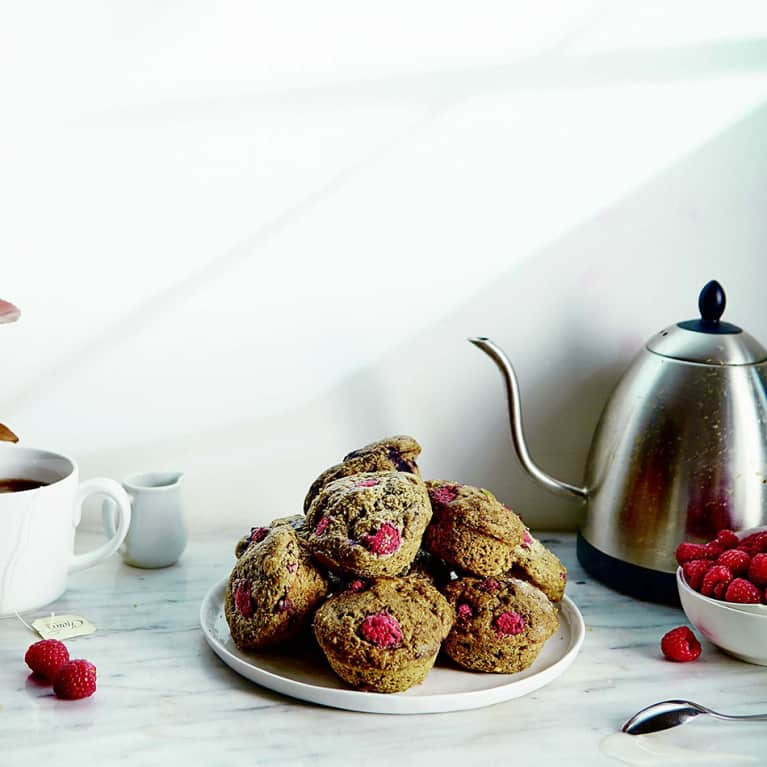 Our editors have independently chosen the products listed on this page. If you purchase something mentioned in this article, we may
earn a small commission
.
You'll notice the recipe title doesn't say "blueberry," "raspberry," or "snozzberry" and that's because this muffin is adaptable to whatever berry your heart desires.
There is one key, though: if you're using frozen berries, DO NOT THAW. Keep them frozen right until you're ready to use them. If you thaw them first, they will be a mushy, puddly mess.
Hemp Protein Berry Muffins
Makes 12 muffins
Ingredients
Coconut or olive oil cooking spray, for muffin tin
1¼ cups unsweetened soy milk
1 tablespoon apple cider vinegar
½ cup unflavored hemp protein powder
¼ cup canola oil
2 tablespoons ground flaxseeds
½ teaspoon pure vanilla or almond extract
1 cup unbleached all-purpose flour
½ cup whole wheat pastry flour
½ cup organic sugar
1 tablespoon baking powder
½ teaspoon ground cinnamon
½ teaspoon salt
1 cup frozen or fresh berries
Preparation
1. Preheat the oven to 350°F and lightly oil a 12-cup muffin pan.
2. Blend together the soy milk, apple cider vinegar, hemp protein powder, oil, ground flaxseeds, and vanilla until smooth.
3. In a large mixing bowl, combine the flours, organic sugar, baking powder, cinnamon, and salt and form a well in the center. Pour in the hemp milk mixture (make sure to scrape it all in; the muffins need every drop), and stir only enough to moisten; do not overmix! Fold in the berries, and use a large mechanical ice-cream scoop to evenly scoop the dough into the prepared muffin tin. Bake for 28 to 32 minutes, or until a toothpick inserted into the center of a muffin comes out clean; a few moist crumbs are OK.
4. Remove from the oven, let cool in the pan for 10 minutes, then carefully transfer the muffins to a wire rack. Best served when allowed to cool for 20 minutes to help the muffins firm up a little.
Notes: In the lost pages of muffin history someone brilliant, possibly not of this earth due to the pure inspiration of it, tossed chocolate chips into humble muffin batter. You, too, can touch such greatness by leaving out the berries and replacing them with chocolate chips.