8 Foods Proven To Reduce Inflammation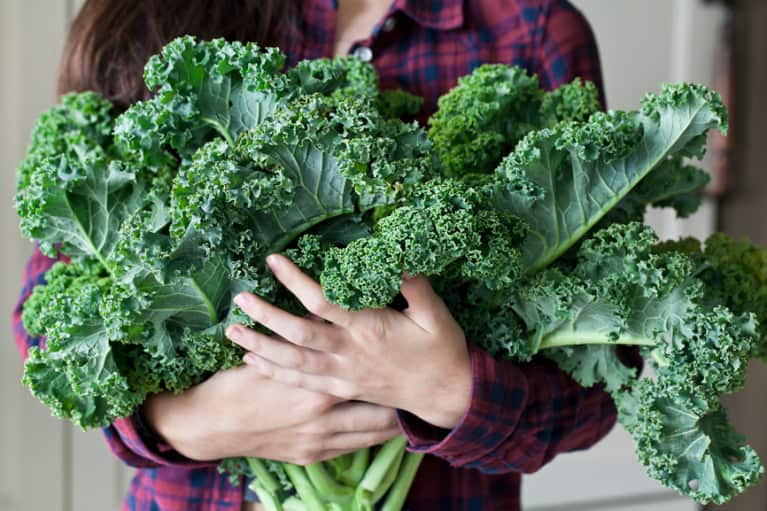 When people think about dropping unwanted pounds, they tend to focus on what not to eat instead of what they should eat. Eating the right foods can contribute to weight loss; reduce inflammation; eliminate unwanted toxins; and create a clean, vibrant home for our organs to function in optimally. Here is a list of yes foods that you should eat based on their scientifically proven health benefits:
Beginning your day with a hot cup of coffee can not only give you the energy you need to jump-start your day but also serves as a liver detoxifier, according to a recent research review. Caffeine is also a natural metabolizer and fat burner, which makes it a great addition to a healthy diet.
Some of the extra weight people carry is not actually fat: sometimes this unwanted weight is simply inflammation. Since lemon has natural anti-inflammatory properties, drinking lemon water is a wonderful and refreshing way to hydrate and reduce bloating. Research has also suggested that a diet rich in lemon may prevent and reduce body weight and fat gain.
Kefir has been known to transform digestion and the way your body processes food throughout the day; it is a natural and effective probiotic. It helps to regulate your bowel movements — which inevitably helps beat bloating.
Greens, such as collard greens, mustard greens, and spinach, are great for your health. Not only are they rich sources of vitamins A, C, K, and folate, but they also have anti-aging and anti-inflammatory properties. Drinking a green juice daily is the easiest way to absorb all the micronutrients your body needs to fight disease and keep your cells thriving. Loading up your meals with salads and veggies is key to maintaining a healthy diet and weight.
Turmeric has been shown to reduce swelling and inflammation in the joints, which makes it an important support for your body's recovery — especially from exercise. In addition to its benefits for weight loss, this super spice has also been linked to protection against Alzheimer's, cancer, and heart disease. You can drink it as a tea, put a pinch in smoothies and soups, or season your protein or vegetables.
Soup packs proteins, vegetables, and complex carbohydrates all into one pot, which always results in a very satisfying, balanced meal. Plus, the boiling process releases any residue of chemicals from the soup's ingredients.
Adding healthy fats to your meal allows the body to feel satisfied, and since it's sweet, it should leave you craving less sugar.
Dark chocolate is one of the healthiest treats you can eat. Chocolate has been shown to help improve blood flow, lower risk of heart disease, and also lower blood pressure levels. It also contains very powerful antioxidants which aid in digestion. Since our bodies crave what we can't have, enjoying a piece of dark chocolate will also support the psychological aspect of your weight loss.
Want to turn your passion for wellbeing into a fulfilling career? Become a Certified Health Coach! Learn more here.