A Quick Grass-Fed Steak Recipe To Make Tonight
Our editors have independently chosen the products listed on this page. If you purchase something mentioned in this article, we may
earn a small commission
.
I've always liked the quick, convenient nature of this dish, which is great for lunch or dinner. You could also use a strip steak for convenience or put the herb butter on a ribeye.
Check out what I eat in a typical day here.
Hanger Steak and Herb Butter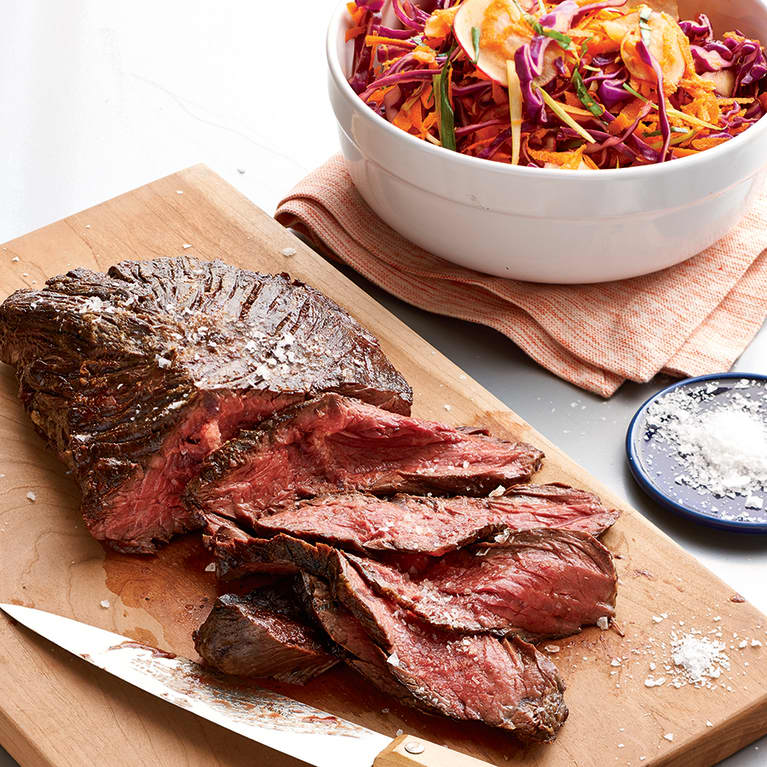 1 hanger steak (½ pound)
1 tablespoon Bulletproof Brain Octane oil (or MCT or coconut oil)
1 lemon
4 tablespoons (2 ounces) grass-fed unsalted butter, at room temperature
1 tablespoon minced chives
2 tablespoons mixed chopped fresh herbs (oregano, thyme, or rosemary)
Sea salt
3 cups (about 3 ounces) spinach
Preparation
1. Rub the steak with the Brain Octane oil and set aside. Grate 2 teaspoons of zest from the lemon. Halve the lemon and cut into wedges. Squeeze out 1 teaspoon of juice and set the remaining lemon wedges aside.
2. In a small bowl, combine the lemon zest, butter, chives, herbs, and 1 teaspoon sea salt, stirring well to combine and create a compound butter. Stir in the lemon juice.
3. Heat a grill pan over (or fire up your grill to) medium-high heat. Season the steak with sea salt, place on the grill, and reduce the heat to medium-low.
4. Cook, taking care not to char the meat, for 5 to 6 minutes per side for rare, 6 to 7 minutes per side for medium-rare. Transfer the steak to a plate, top with 2½ tablespoons compound butter (reserve remaining compound butter for another use), and allow to rest for 5 minutes.
5. Slice the steak thinly across the grain, and serve with the spinach, topping with meat juices and a squeeze of lemon.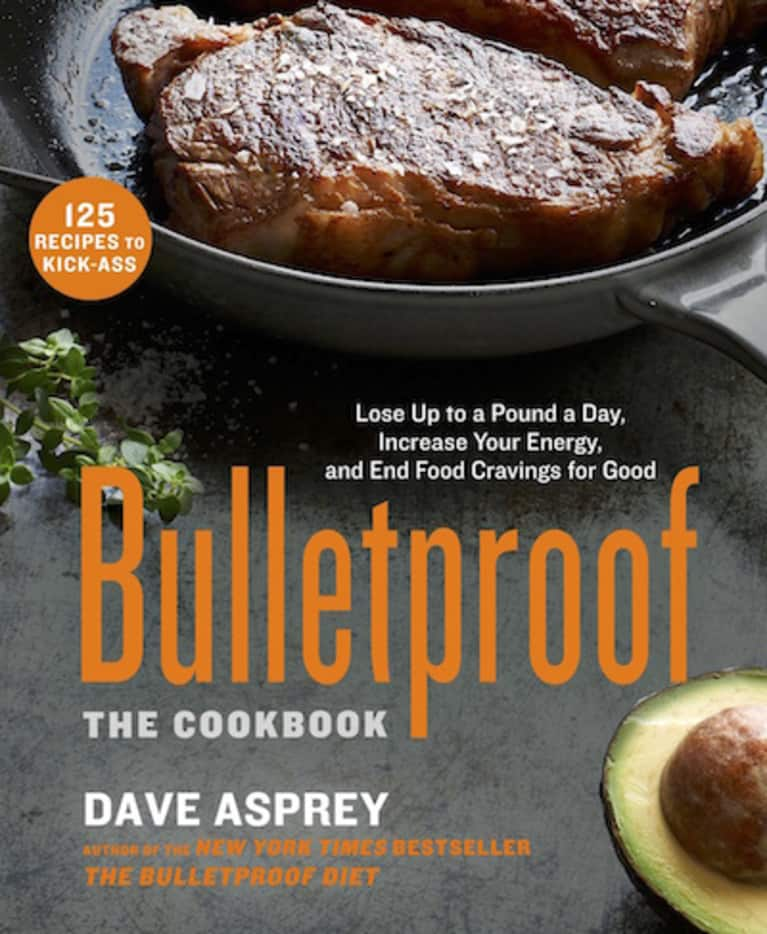 Reprinted from Bulletproof: The Cookbook by Dave Asprey. Copyright © 2015 by Dave Asprey. By permission of Rodale Books. Available wherever books are sold.