11 One-Pot Meals To Make This Week (They'll Solve All Your Dinner Problems)
One-pan meals solve almost every weeknight dinner problem. They're simple to prep, easy to cook, and require minimal clean up — what's not to love?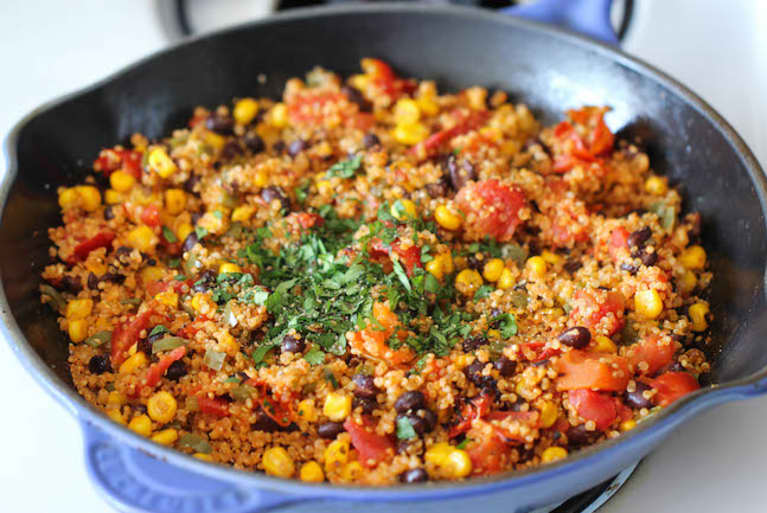 Photo by Damn Delicious
All the good Mexican fixings, all in one skillet.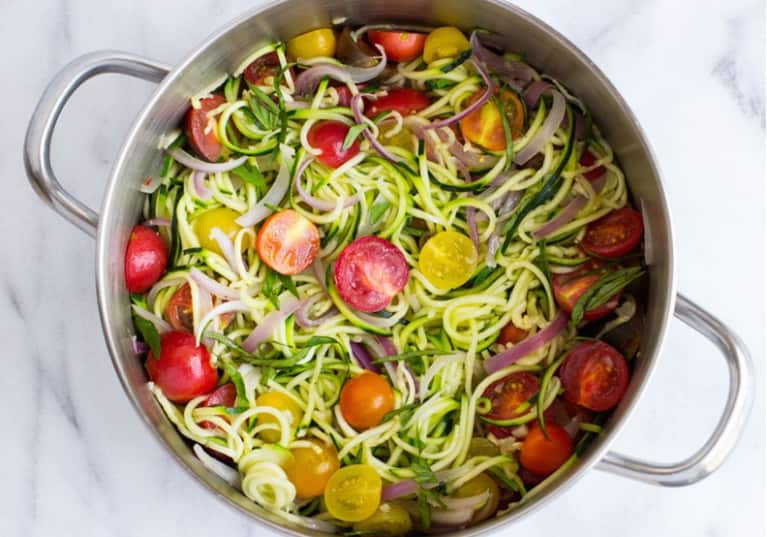 Photo by Making Thyme For Health

Light and fresh zoodles come together with tomatoes, garlic, and onion for a simple and quick plant-based meal.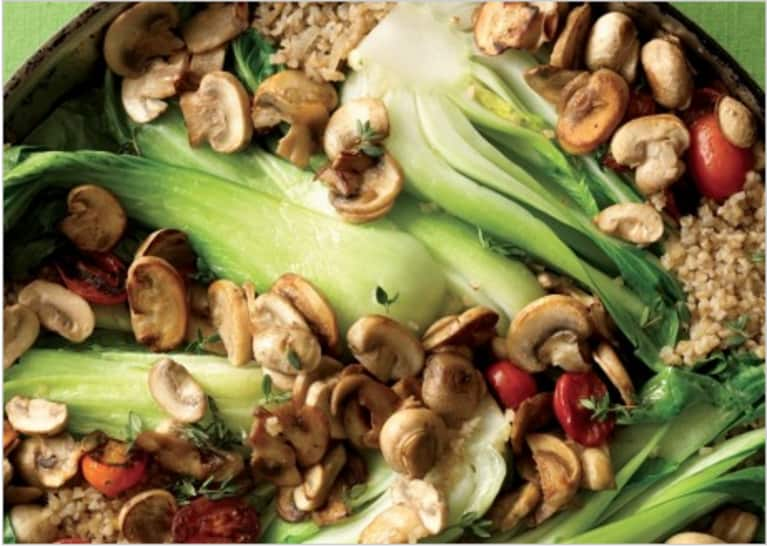 Photo by Vegetarian Times
This easy, veggie-heavy stir fry gets extra flavor from mushroom broth.
4. Creamy Spinach Lentils
Photo by Pinch of Yum

Earthy lentils and spinach feel extra comforting with a creamy, herb-infused broth.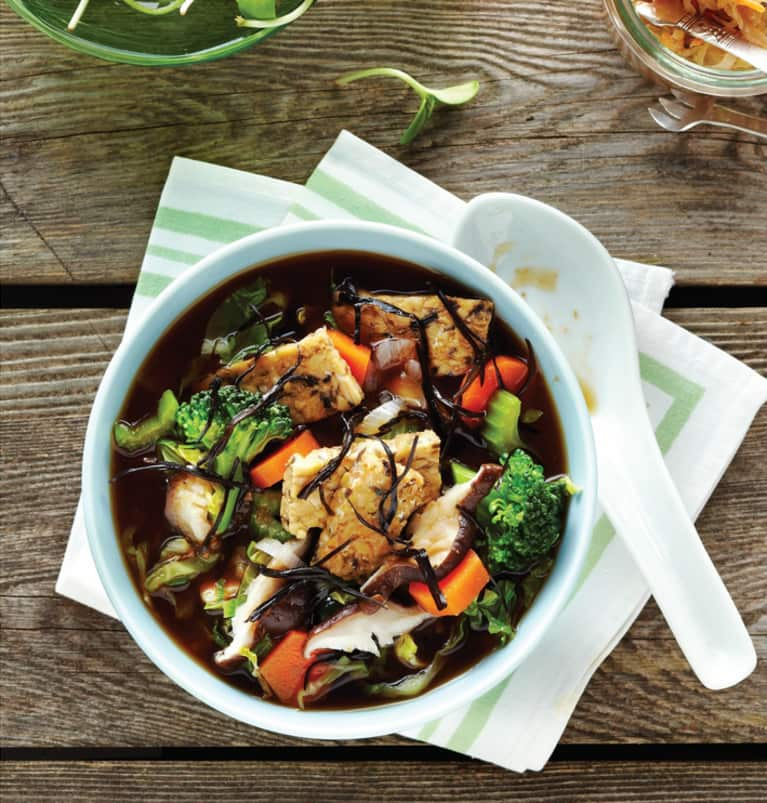 This brothy one-pot meal is all about the add-ins.
Get the recipe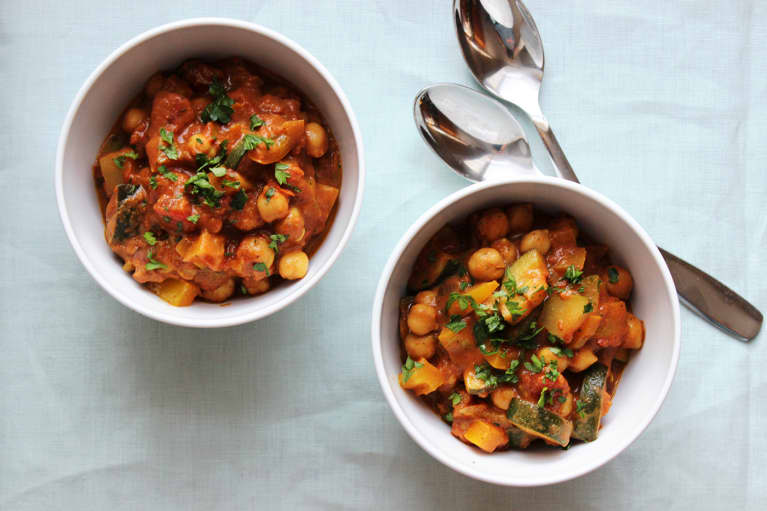 Photo by Leah Vanderveldt
Indian spices, tomatoes, and coconut milk make an indulgent-tasting vegan sauce for the humble chickpea.
7. Thai Red Curry With Tofu
Photo by Ricotta and Radishes
Spicy and coconut-creamy red curry that's better than takeout.
8. Veggie + Soba Noodle Soup
Photo by The Glowing Fridge
Buckwheat noodles are a great addition to this brothy, vegetable-packed soup.
9. Summer Vegetable Paella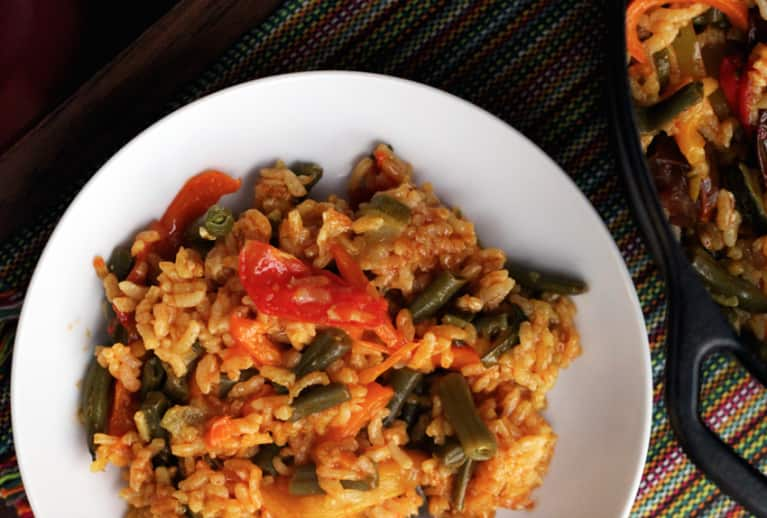 Photo by Eats Well With Others
This Spanish rice dish is packed with ripe tomatoes, zucchini, and green beans.
10. Skinny Pasta Primavera
Photo by Foodie Crush
A genius, one-pot pasta recipe that will have you in and out of the kitchen in no time.
11. Vegan 3-Bean, Kale + Chipotle Chili
Photo credit: Stocksy
Chili is possibly the ultimate one-pot meal — and it gets better the longer you let it simmer away on the stove.