The most affordable way to eat heathy is to cook for yourself. In an ideal world, cooking for yourself would be effortless and simple — but that's not always the case.
The recipes below will help you eat more great-for-you vegetables and whole foods while spending less time in the kitchen.
Photo courtesy of the author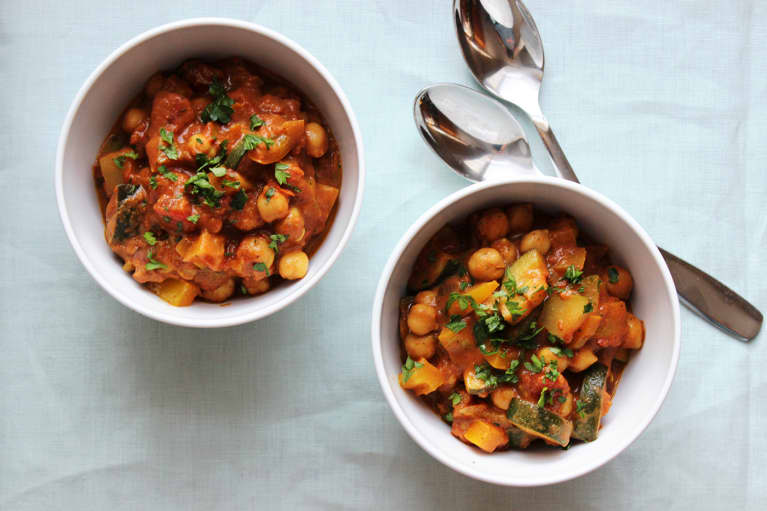 A veganized version of the Indian takeout favorite Chicken Tikka Masala.
2. Creamy Polenta Bowl With Greens + Roasted Tomatoes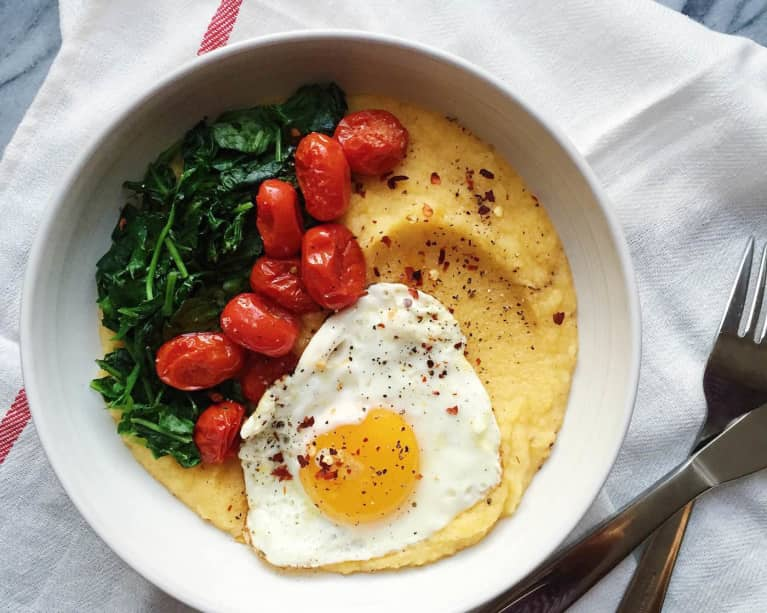 Creamy polenta makes a simple and comforting base for any vegetables you'd like.
3. Vegetable-Packed Red Thai Curry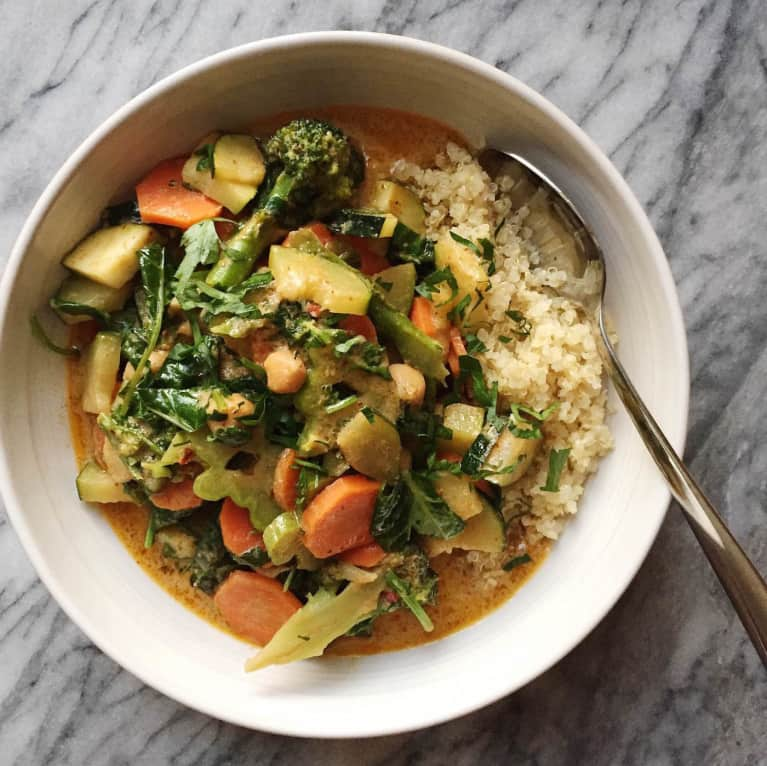 Thai spices and coconut milk make a fragrant broth that's bursting with flavor.
Get the recipe
4. White Bean + Farro Pesto Bowl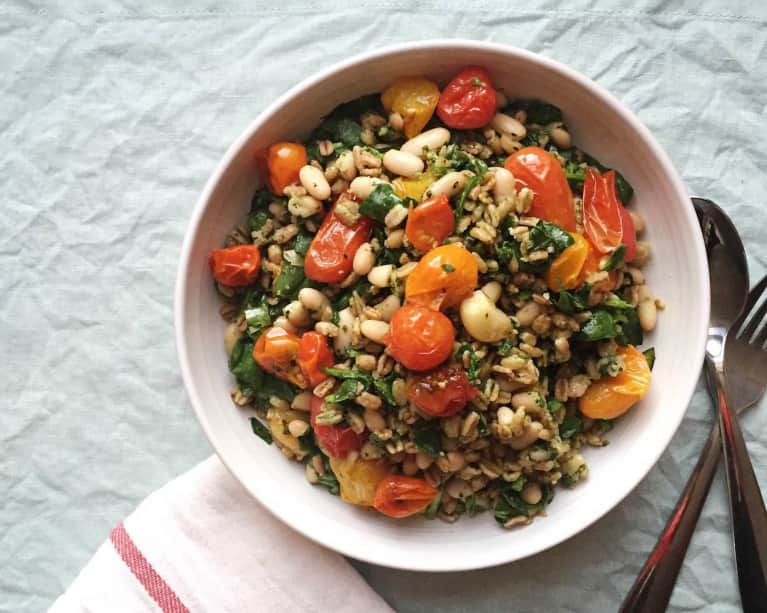 Lunch will be a no-brainer all week with this easy make-ahead salad.
Get the recipe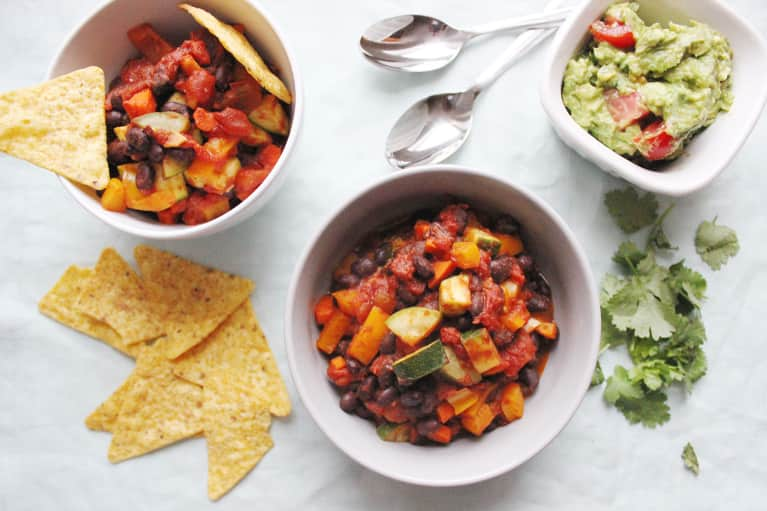 A simple chili filled with quick-cooking vegetables. Don't forget the guac!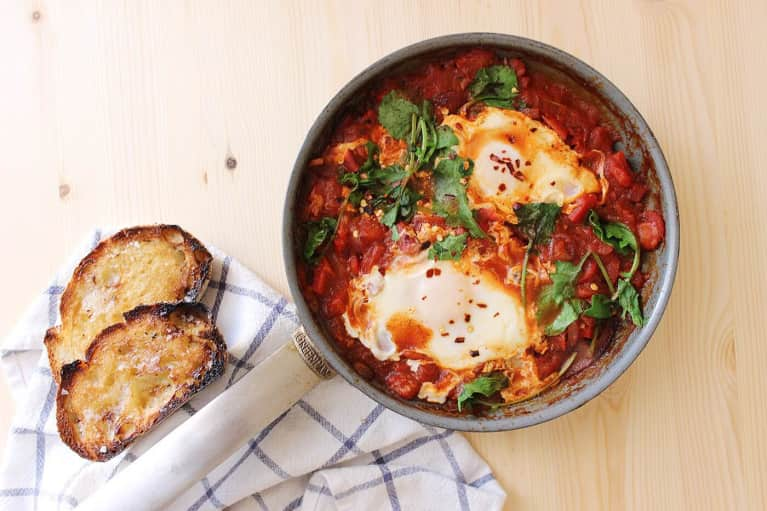 Eggs poached in a rich tomato sauce make a simple and seriously satisfying dinner.
Get the recipe
7. Broth-Poached Black Sesame Salmon + Bok Choy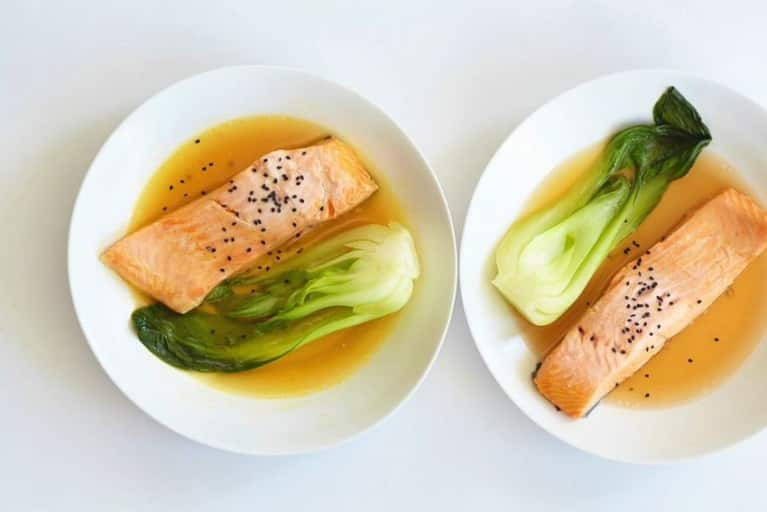 So easy and full of goodness.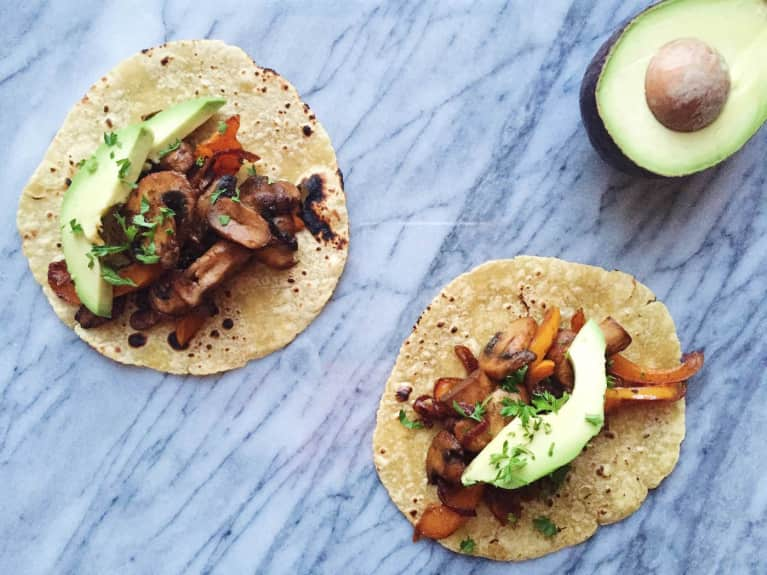 Smoky spiced mushrooms are the quickest and tastiest taco filling.
Get the recipe
9. Spicy Cauliflower Stir-Fry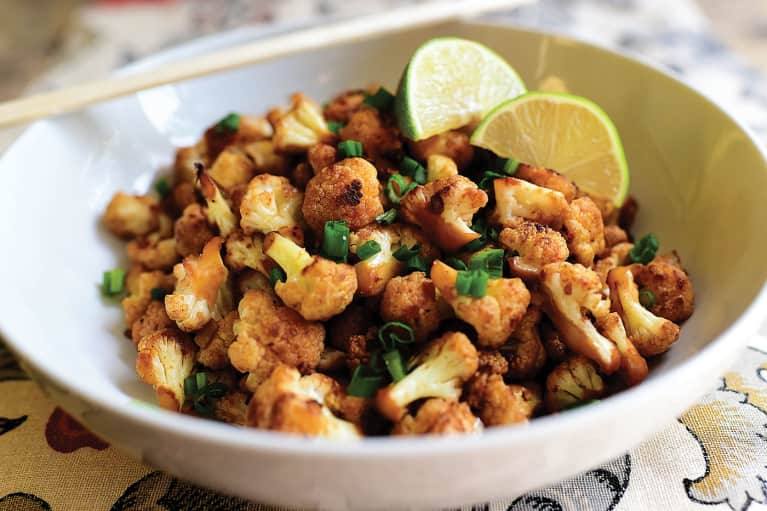 We'll be cooking cauliflower like this for the next few months, thank you very much.
10. Zoodles With White Bean, Olive + Tomato Sauce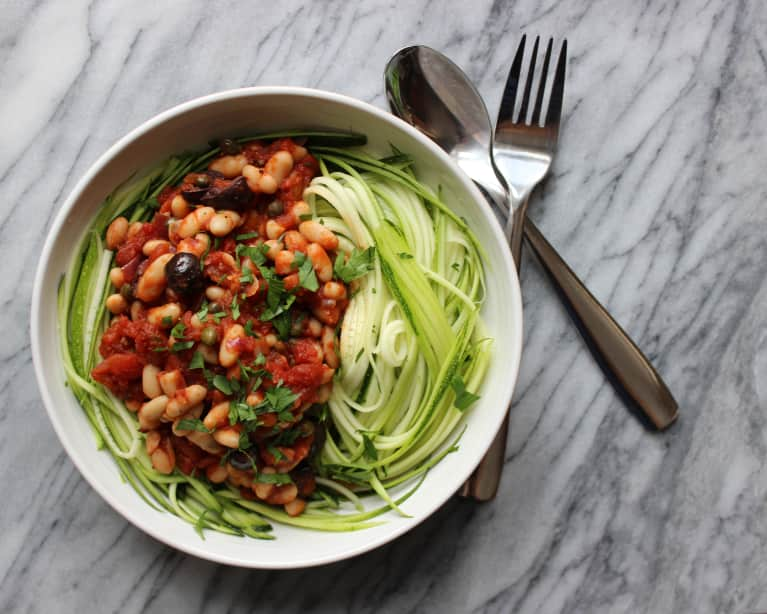 Briny olives and capers brighten up this tomato-based sauce.
Get the recipe
Photos courtesy of the author.

Cover image + recipe here.