Sugar in small amounts is fine. (In fact, three teaspoons, or 15 grams, a day is still a safe amount for a child to consume). But most of us are actually consuming around 22 teaspoons (110 grams) — that's more than SEVEN times the maximum amount, according to the American Heart Association.
American students start out their days with sugary orange juice (ounce for ounce more sugar than a Coke) and sugary cereals. Schools use candy to reward good behavior and grades. At lunch, French fries, nachos, pizza and chocolate milk are still often the norm. Sports practice often includes donuts and sugary sports drinks.
This is not an accident. Companies are targeting our kids and families with relentless advertisements and they are phenomenally successful! Eighty percent of the food products in our stores have added sugar. While 90% of kids in America drink one soda a day — that's 10 teaspoons (50 grams) of sugar. And ONE can of soda a day increases a kid's chances of obesity by 60%.
Did you know there are over 56 names for sugar? And over 80% of products in the grocery store have added sugar! Here's what to look out for.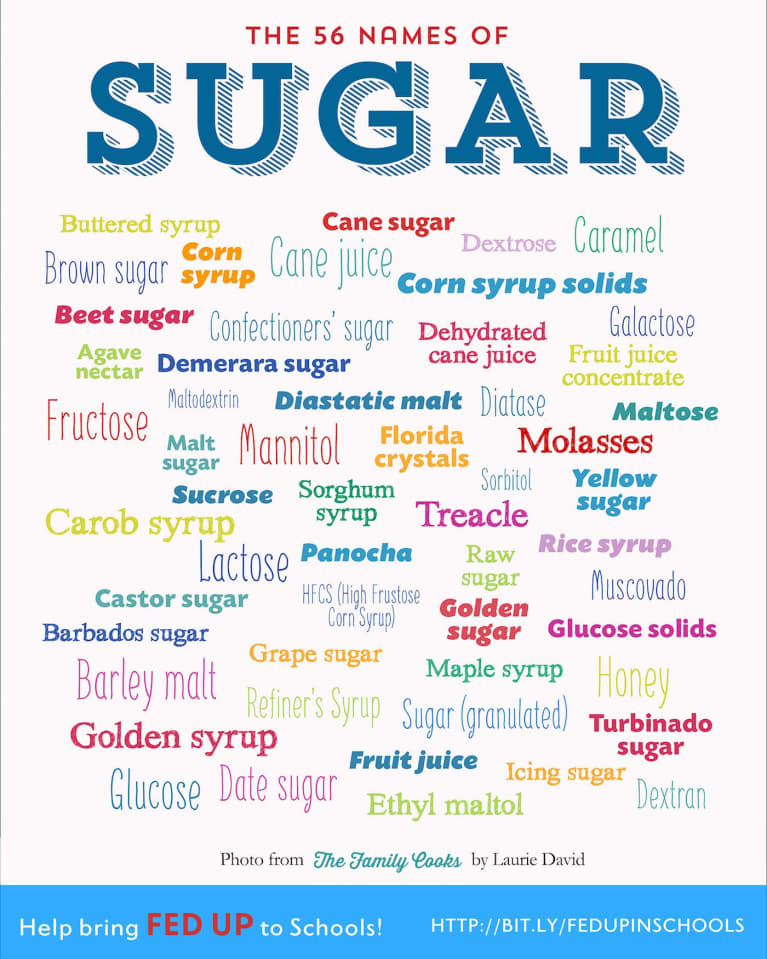 The film FED UP explores the truth about the food industry in an effort to get people eating healthier. Executive Produced by Katie Couric and myself, the film has been a resource and tool for parents, teachers, and students to learn the truth about real food.
We're in the middle of our 30 day campaign to raise the funds to be able to provide a Fed Up Education Kit to every school in America, at no cost to schools and teachers this fall. Please check out this video from me and our Kick Starter Campaign here.

Cover Photo Credit: Getty Images