11 Healthy Foods Nutritionists Stock In The Freezer
Sticking to a healthy meal plan can be as simple as stocking your kitchen with the right foods. On busy weeknights, instead of resorting to ordering takeout, wouldn't it be awesome if you could whip up a healthy, nutritious meal in less than 10 minutes? We grilled nine nutritionists, one health coach and one physician about what they keep in their freezers for those nights when they're ravenous — and pressed for time. Check out these healthy food and dinner tips from the pros:
"I always keep Vital Choice wild Alaskan salmon, which I buy online, in the freezer," says Robin Berzin, a physician and health coach, who specializes in women's nutrition and health. "If I need to make a healthy meal, I know it's there and I don't have to worry about buying quality fish. I'll roast it and have sautéed kale and roasted veggies for sides."
Photo courtesy of Shutterstock
Amy's Quinoa And Black Bean With Butternut Squash And Chard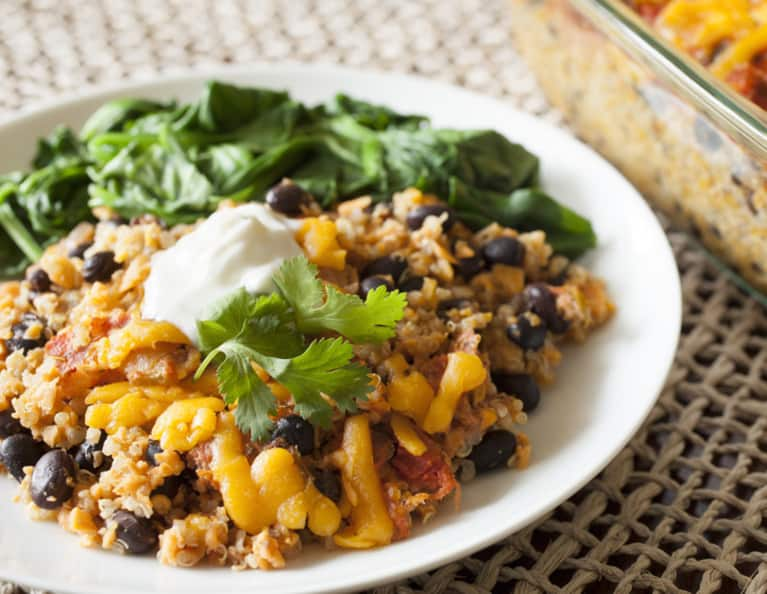 "If I'm flying solo for lunch or dinner, this quinoa bowl provides satiating plant-based protein and nutrient rich butternut squash and swiss chard. I will add a drizzle of pumpkin, walnut, or avocado oil and a sprinkle of toasted hemp seeds for healthy fats and a little crunch," reveals Elissa Goodman, a certified holistic nutritionist.
Photo courtesy of Shutterstock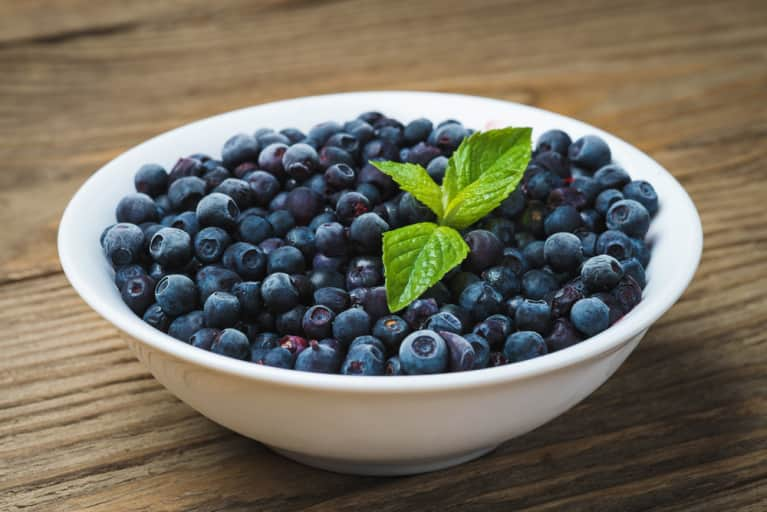 "I toss these into salads, blend them into smoothies or just grab a handful to snack on while I'm watching TV," says Dr. Kellyan Petrucci, a naturopathic physician and certified nutrition consultant. "My kids love them, too. I call them 'nutrition bombs' because they're packed with phytonutrients called anthocyanins, which do everything from keeping your eyes healthy to reducing your risk of stroke. Anthocyanins even protect your skin against sun damage, so it's like getting a little dose of sunscreen in every bite! And as a bonus, blueberries are rich in vitamin K and C, and they're an excellent source of manganese."
Photo courtesy of Shutterstock
"I stock my freezer with broccoli, collard greens, green peas and spinach," says Mikaela Reuben, a culinary nutritionist and health consultant. "There are a few dishes I make with all of these veggies, but one of my favorites is a refreshing green gazpacho. I simply blend frozen spinach, green peas, cucumbers, Granny Smith apples, garlic, lemon juice, olive oil, avocado and dill. It's delicious!"
Hilary's Eat Well Hemp And Greens Burger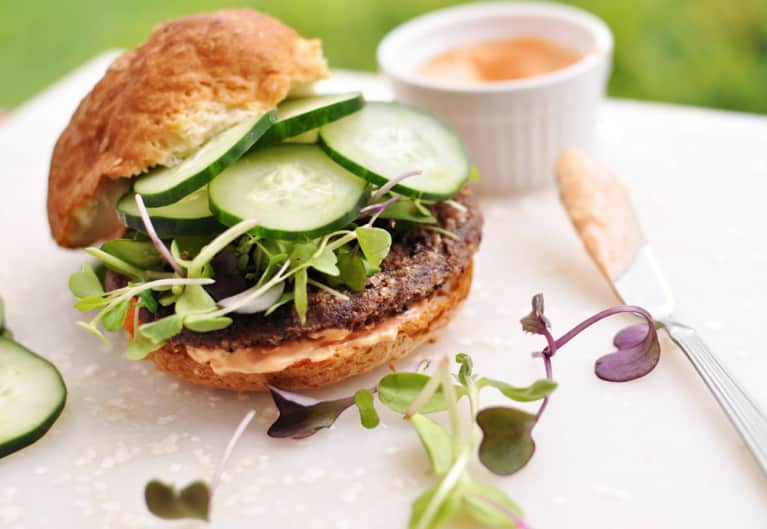 "A lot of frozen entrees can contain excess sodium, saturated and trans fats and preservatives," says Alicia Anskis, registered dietician at the Dana Farber Cancer Institute. "This veggie burger is a great option! I'll have it on a sprouted whole-grain English muffin with a side of broccoli. The whole meal takes about 10 minutes to prepare and is a great balance of both nutrition and convenience."
Photo courtesy of Hilary's Eat Well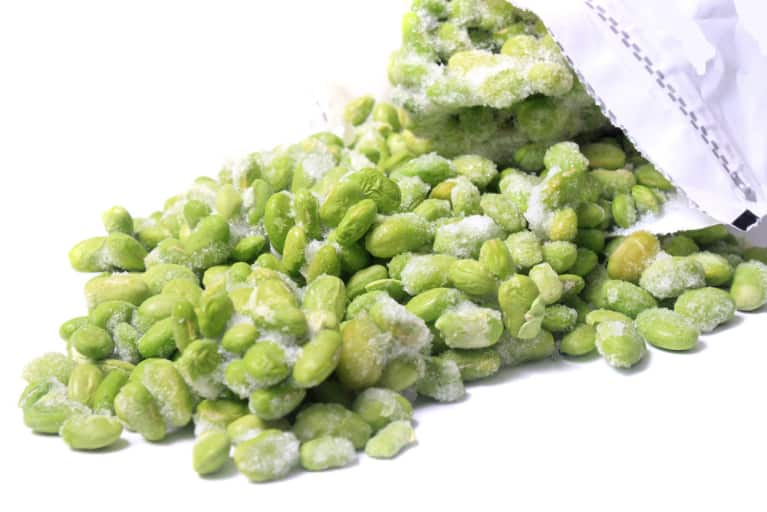 "This is one of my freezer staples," says Talia Pollock, a holistic health coach and author of the blog, Party In My Plants. "I know that after boiling it briefly, I can mix it into any quinoa, rice or pasta dish to make a starchy meal much higher in protein and more filling. If I decide to sauté it instead — I'll throw in any veggies I have floating around and I have a powerhouse of a plant-protein meal in minutes!"
Photo courtesy of Shutterstock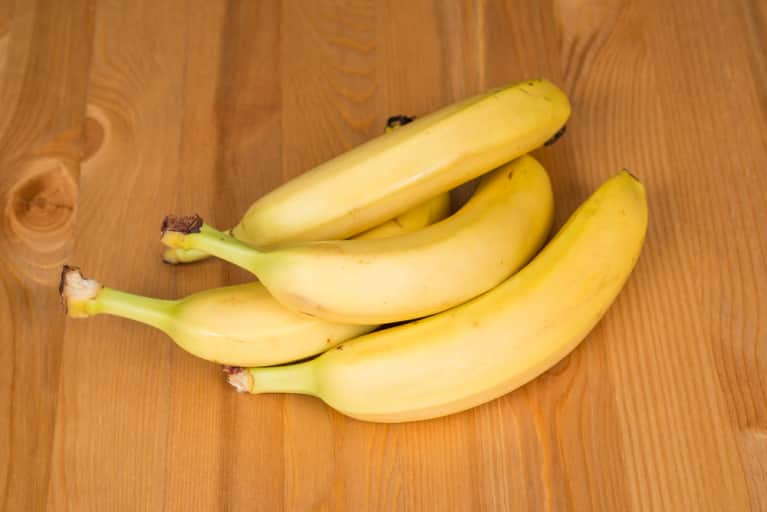 "I always keep bananas in the freezer. As soon as I notice the speckled ones are not getting selected by my family…I pop them the freezer," says Bonnie Taub-Dix, registered dietitian, and author of the blog Better Than Dieting. "Frozen bananas are perfect companions for my banana, dark chocolate, almond muffins (which I sometimes eat for dinner) and for smoothies. They're loaded with potassium (a nutrient 97 percent of us don't get enough of.)"
Photo courtesy of Shutterstock
Trader Joe's Superfood Pilaf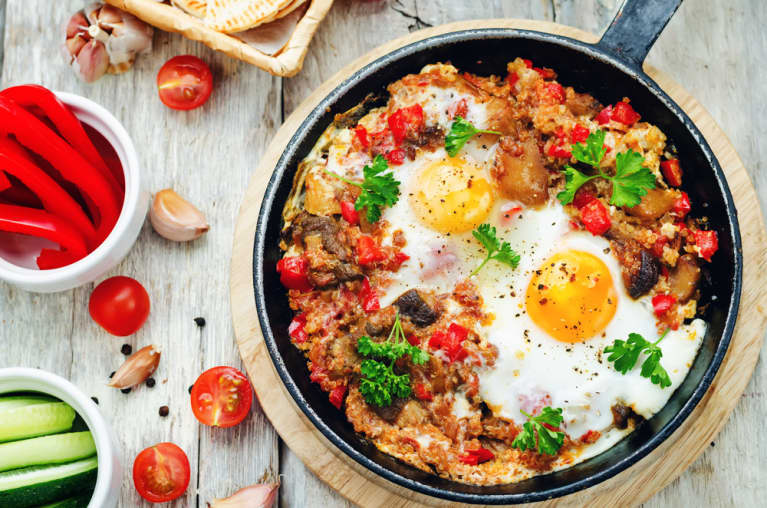 "At Trader Joe's, they sell frozen mixes of seasoned whole grains and vegetables," says Rachael Hartley, registered dietitian and author of the blog Avocado A Day Nutrition LLC. "My favorite is the superfood pilaf with quinoa, sweet potatoes and kale. On busy nights, I'll sauté it in a little olive oil and scramble in a few eggs for a healthy scramble!"
Photo courtesy of Shutterstock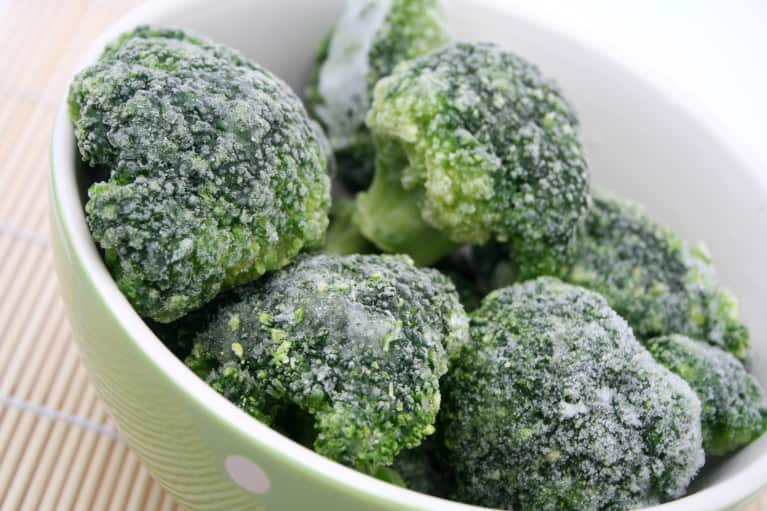 "I keep a few things in my freezer, but two of my favorites are frozen spinach and broccoli," says Robyn Coale, registered dietitian and author of the blog Nutshell Nutrition. "The spinach I use mostly for smoothies, but the broccoli serves many purposes. It's perfect for quick stir fries, soups and omelets. Plus, it's much easier to use than chopping fresh broccoli — and it's cheaper too!"
Photo courtesy of Shutterstock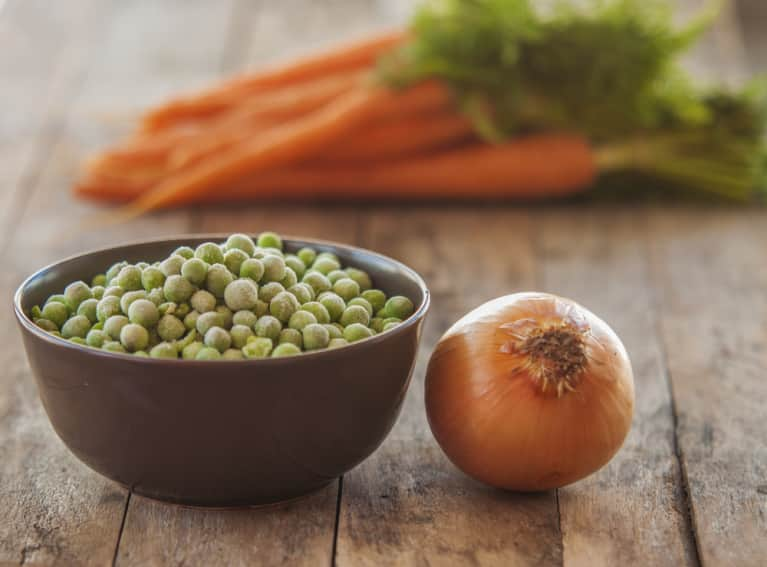 "I always have these because I throw them into anything!" says Rachel Meltzer Warren, registered dietitian nutritionist and author of the blog The Smart Girl's Guide To Going Vegetarian. "Peas are a great source of antioxidants and protein. I'll add them to pastas and soups on hectic nights to boost the nutritional value of my meal."
Photo courtesy of Shutterstock
Perdue's Simply Smart Gluten-Free Chicken Strips
"These are great to have in the freezer for busy nights," says Emily Hein, registered dietitian nutritionist and author of the blog Zen & Spice Nutrition. "They have 10 grams of protein per serving and are low in saturated fat. They cook quickly — even in a toaster oven, and they don't get soggy. I usually pair them with a sweet potato and fresh green beans!"
Photo courtesy of Purdue
Cover photo: istockphoto
Want to turn your passion for wellbeing into a fulfilling career? Become a Certified Health Coach! Learn more here.