A Make-Ahead Recipe For A Great Vegan Breakfast
Start warm summer days off right with this healthy, delicious quinoa bowl that will keep you energized throughout the day.
Quinoa brings protein, texture and nutty flavor, while seasonal strawberries and peaches add juicy sweetness. Top it all off with almonds for healthy fats and a good crunch.
It's a perfect recipe to make ahead if you are looking to save time in the morning.
Breakfast Quinoa With Summer Fruit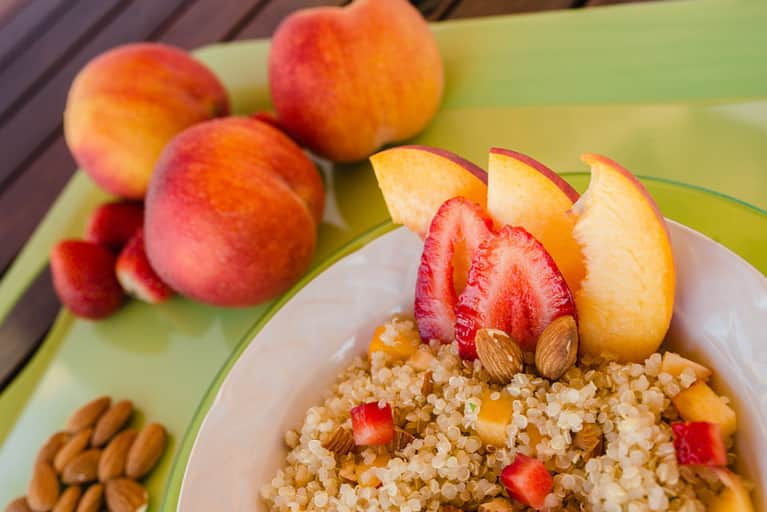 ½ cup quinoa
1 cup almond milk
2 teaspoon flax seed, crushed
2 peaches, sliced
½ cup berries, strawberries and/or blueberries
2 tablespoons sliced almonds
2 teaspoons raw honey
Preparation
1. Combine quinoa and almond milk and cook over low heat stirring occasionally for about 15 minutes until quinoa is soft. Set aside to allow the quinoa to cool down.
2. Put quinoa and flaxseed in a bowl and mix until combined.
3. Top the mixture with peaches, berries, and almonds.
4. Drizzle with honey and serve.
Photo courtesy of the author