Probiotic Raspberry + Apple Cider Vinegar Tonic
Looking for a cleansing drink thats both tasty and beneficial? Look no further to this lovely liquid trend: shrubs!
The traditional preparation is with raw apple cider vinegar, which is full of good probiotics and nutrients that work to break down fats to leave your insides shiny and clean. This new clean environment allows you have better digestion, reduced blood sugar levels and overall makes you shine from the inside out. Raw apple cider vinegar is rich in anti-viral and anti-bacterial properties, which is especially helpful in these colder months. It also helps clear up skin and promotes healthy hair.
This recipe could be used with any berries you have on hand.
Probiotic Raspberry Shrub Tonic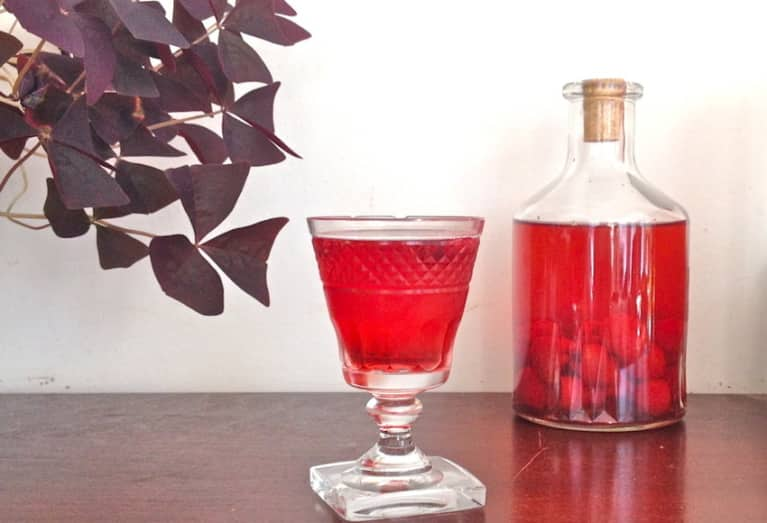 2 cups apple cider vinegar
1 handful of raspberries
1 tablespoon maple syrup (optional)
Preparation
Mix together and let sit in a sealed container for two days at room temperature. After two days, place in the fridge for a couple days to a week, until it gets the taste you like. I mixed a splash of my raspberry shrub with sparkling water for a fizzy, sweet and sour probiotic drink. Enjoy!
Photo courtesy of the author