Healing + Warming Vegan Chai
This warming, immune-boosting almond milk chai tea gets the blood flowing and the soul soaring!
The healing benefits of this chai come from ginger and cinnamon, which aid in digestion, reduce inflammation and boost our immune systems; cloves, which contain pain reducing and antibacterial properties; and cardamom, which helps detoxify our bodies while improving circulation.
Healing + Warming Vegan Chai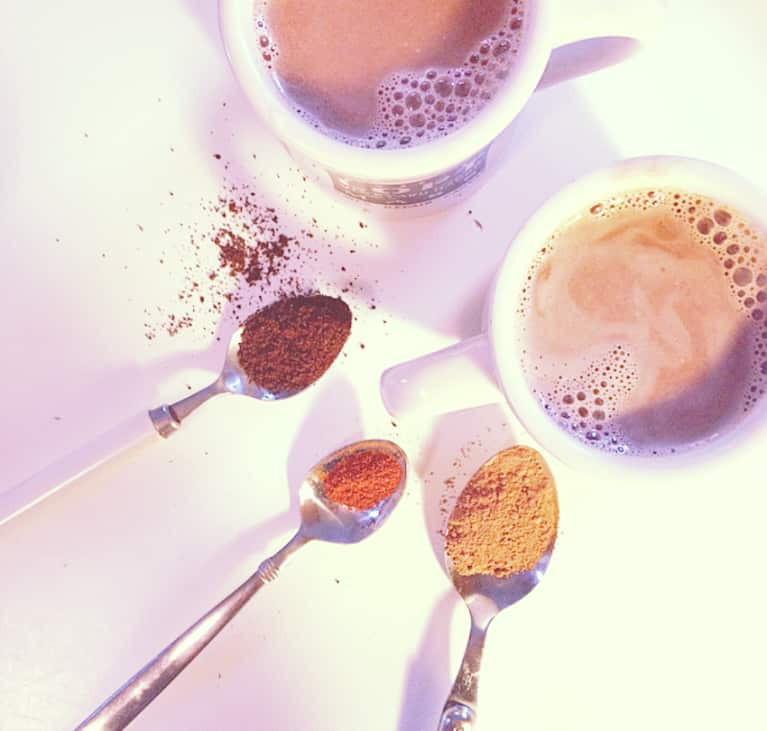 1-inch knob of ginger
3 star anise pods
1/4 teaspoon each: cinnamon & cardamom
splash of vanilla
4-5 cloves
2 cups almond milk
1 tablespoon honey
Preparation
This recipe makes enough for two servings, so warm it all up in a sauce pan, strain the spices out (optional), pour into two mugs and snuggle down to get your antibacterial and antioxidant fix today while watching the snow fall outside!
Photo courtesy of the author