Charred Miso Broccoli + Adzuki Bean Bowl
Charred Miso Broccoli + Adzuki Bean Bowl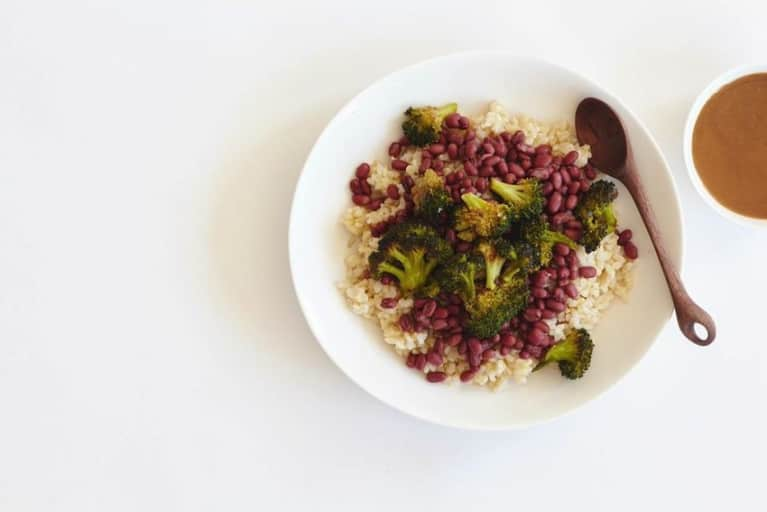 2 cups cooked brown rice or quinoa
1 small head of broccoli, torn into bite-sized florets
½ 15-ounce can organic adzuki beans, drained and rinsed
olive oil
salt + pepper
For the Balsamic-Miso dressing
2 tablespoons white miso (the mildest kind)
1 tablespoon classic balsamic vinegar
1 tablespoon white balsamic vinegar
1 tablespoons sesame oil
1 tablespoon olive oil
Preparation
1. To make the dressing: whisk all ingredients together in a large mixing bowl. Set aside.
2. Heat oven to 425ºF degrees. Place broccoli florets on a parchment lined baking sheet. Drizzle with olive oil and season with salt and pepper. Roast for about 15 minutes until slightly browning on the edges.
3. Assemble bowls: Place one cup of grain onto each plate. Top each with half of the adzuki beans. Season beans with salt and pepper and a drizzle of olive oil. Top with broccoli. Pour the dressing over each bowl as desired and serve the rest (if any) on the side.
Photos by Vanessa Rees
Recipes + Styling by Christina Liva