I originally made these as treat for my kids and they were an absolute hit. Turns out they are just as popular with grown-ups and I'm regularly making up a batch for my friends and family.
Made from nutritious raw ingredients, they are not just totally delicious, but are also packed with vital vitamins and wonderful antioxidants! These perfect little snowballs are the ideal treat for a conscious Christmas.
Raw Snowball Cake Pops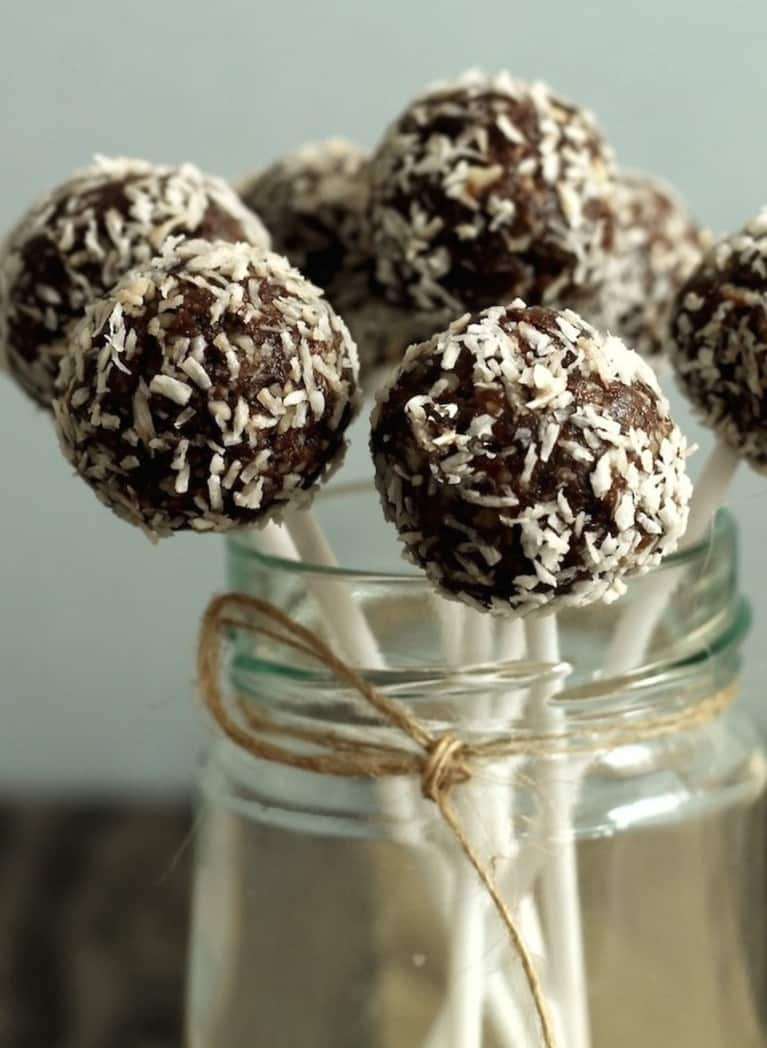 1/2 cup pecans or almonds
1 cup coconut (1/2 for mixture and 1/2 for rolling the balls in)
1 cup dates
4 teaspoons cacao
2 teaspoons maca powder (optional — please note pregnant or breastfeeding mothers should avoid maca)
2 tablespoons honey
3 tablespoons coconut oil
Preparation
1. Place the pecans (or almonds if you are using them) in to a food processor and blitz until they form a chunky crumb.
2. Add the dates and blitz until the dates are also broken down.
3. Add the cacao, maca powder and half the shredded coconut and blitz again until combined.
4. Add the coconut oil and honey and blitz one last time until the mixture clumps together.
5. Take small amounts of the mixture and form a ball with your hands then roll in the remaining shredded coconut. Place all finished balls on a plate and refrigerate for at least half an hour to firm up. They will last for just over a week in the fridge if kept in a sealed container.
Photo courtesy of the author