How To Make Green Juice Without A Juicer
If your digestion needs a break from all the cookies, cakes, and heavy dinners in this holiday season, make this green juice for a zingy pick-me-up. Here's a fun bonus: no need to buy a juicer. This recipe can easily made with your handy blender. Here's how:
Zingy Ginger Green Juice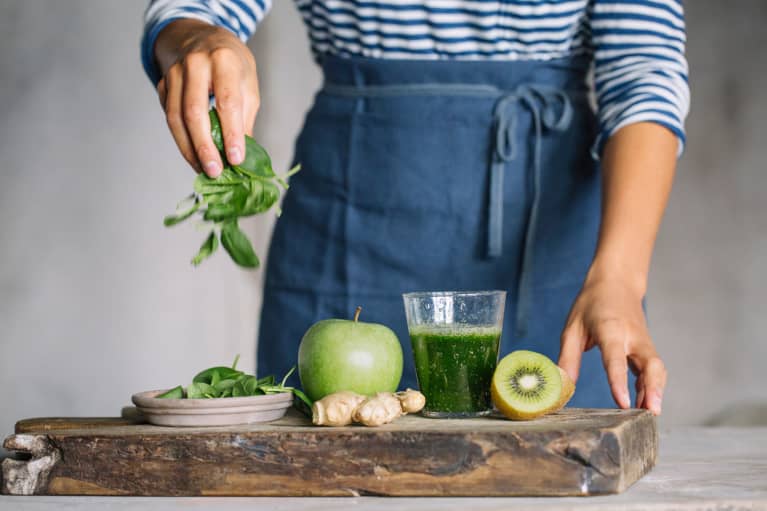 Makes a little over 1 liter of juice
Ingredients
2 lemons, peel removed and chopped
2 organic green apples, chopped
1 organic cucumber, chopped
1 head of organic kale
2-3 inches of ginger root (add more ginger for more spice)
3 cups water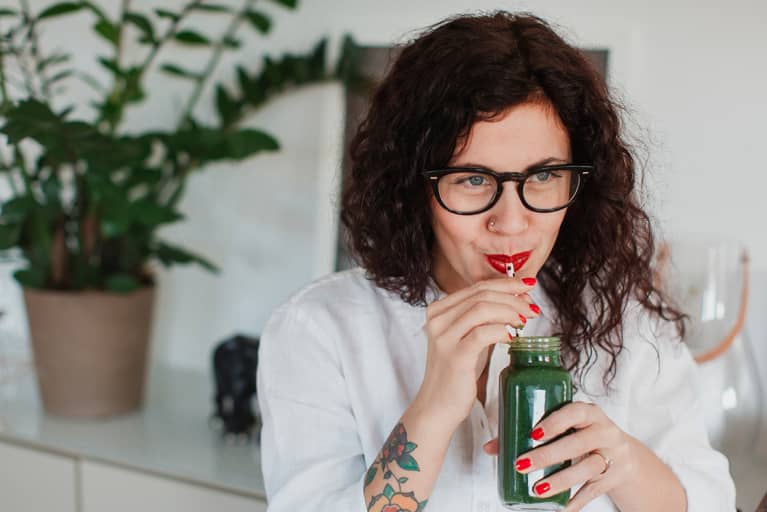 Preparation
1. Using a high-speed blender, blend lemons, apples, cucumber, ginger, and water until thoroughly incorporated. Add in kale and blend on highest speed until greens are completely liquefied, about a minute or two.
2. Pour blended greens into a fine mesh strainer, nut-milk bag, or cheesecloth over a large bowl. Use your hands or a spatula to gently squeeze all the juice out of the green pulp.
3. Pour juice into a large glass jar and store in the refrigerator. Juice will keep 2-3 days. Enjoy!