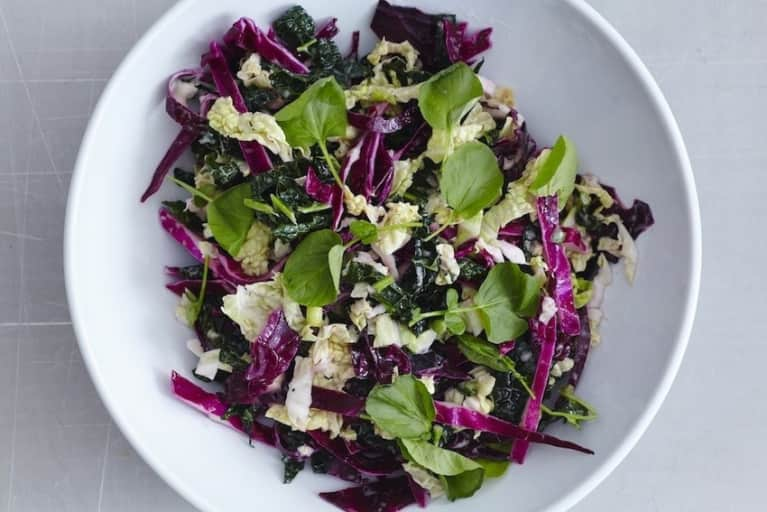 1 head of lacinato kale, finely sliced
1/2 head of white cabbage, finely sliced
1/2 head of purple cabbage, finely sliced
4 scallions, finely sliced
handful of cilantro, finely sliced
handful of watercress
juice of 1 lime
1/4 cup white balsamic vinegar
1/4 cup olive oil
1 teaspoon Dijon mustard
salt + pepper to taste
Preparation
1. Combine the kale, cabbages, scallions and cilantro in a large bowl.
2. In a separate small mixing bowl, add the lime juice, white balsamic vinegar, and Dijon and slowly whisk together while drizzling in the olive oil. Season with salt and pepper.
3. Pour the dressing over the slaw and mix to combine. (This can be done up to an hour in advance. Juts keep the slaw fresh in the fridge). Top with the watercress when ready to serve.
Photography by V.K. Rees
Recipe + Styling by Christina Liva
And do you want to turn your passion for wellbeing into a fulfilling career? Become a Certified Health Coach! Learn more here.