Berries & Vegan Vanilla Cream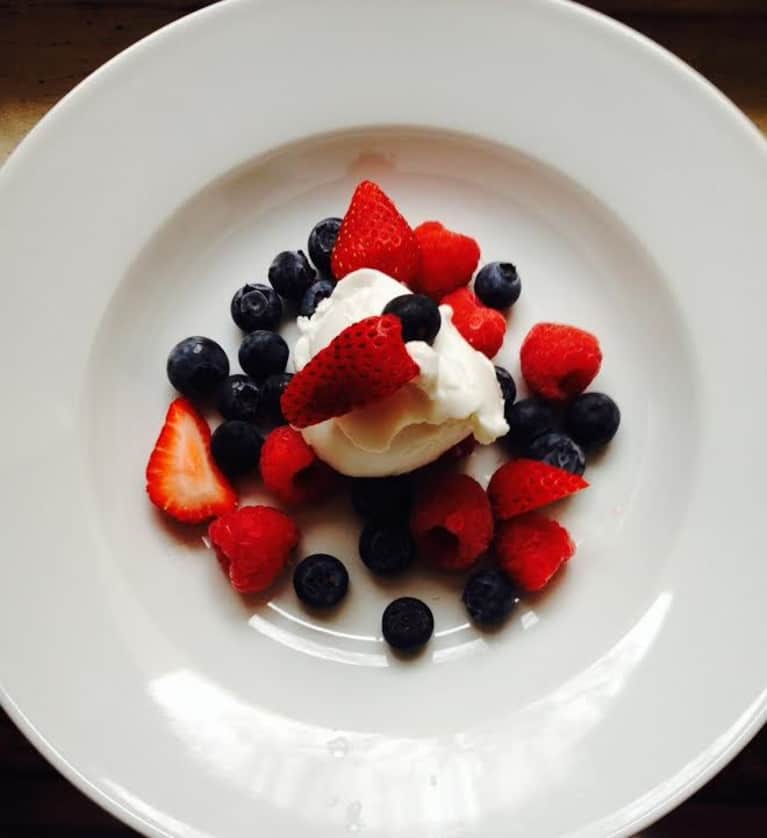 Do you dream of cream, yet you've sworn off dairy and lactose?
Do you crave sweets, even though you know it's time to give your body a break from daily sugar bombs?
What do these cravings mean? How can you manage them? And what can you learn from them?
We crave dairy and sugar for many reasons, yet those magnetic foods often cause tummy gurgles, acne, hormonal shifts or mood dives that keep us from feeling, and being, our best.
So if dairy and sugar make some of us feel so crummy eventually, why do our bodies and brains crave them at all?
Cravings are born from three main sources:
Emotional
Nutritional
Physical
Maybe when it's 11am and you want a donut, it's your brain asking for glucose. This is a nutritional craving based on a real need. Your brain is the top consumer of glucose in your body, and must be fed consistently to help you focus.
Feeling anxious and scattered? Dairy foods bring us comfort, much as the original "mother's milk" gave us safety, nourishment and contentment. Even if you weren't a breast-fed baby, dairy is calming and rich, which can help you feel relaxed and a bit more grounded when you're stressed.
So it makes sense that we crave certain foods, and there's nothing wrong or bad about you or your body for feeling those desires.
What do your cravings say about you? That may require a bit more time to discover. In the meantime, you can answer those cravings with a delicious, fresh treat to satisfy your body's yearning for the sweet things in life.
Spring's Sweet Berries & Coconut Cream
Ingredients
1 can unsweetened coconut milk
1 tablespoon vanilla extract
1 cup organic berries, washed and stemmed
6 fresh mint leaves (optional garnish)
Preparation
1. Combine the coconut milk and vanilla extract together in a blender and blend until smooth. Pour into a glass container and cover with a lid or plastic wrap. Refrigerate for at least one hour. Don't forget to lick the blender clean with a spatula.
2. Wash and dry 1 cup of berries per person, and scoop into bowls.
3. Scoop a large spoonful of cream on top of each bowl of berries and top with mint. Go outside and sit in the sun and enjoy your sweet berries, baby.