10 Healthy Snacks To Always Have On Hand
There's much debate about whether we should eat small frequent meals and snacks throughout the day or stick to just three meals per day. I don't think there's a right answer, since everyone is unique. If you feel satisfied enough at meals not to need snacks, that's completely healthy and fine. If you need snacks to keep you going throughout the day, especially before or after a workout, then listen to your body.
The most important thing when you do is snack is focusing on whole and real foods and having healthy snacks on hand no matter where you are. That way, you don't fall into the trap of grabbing potato chips or sugary snacks. Healthy snacks should be minimally processed, contain healthy fats or protein, and ideally contain a fruit or vegetable. Here are 10 of my favorite healthy snacks. Keep these foods on hand at home or at work to keep you feeling energetic and promote your long-term health:
Smoothie with Fruit, Hemp Seeds, and Chia Seeds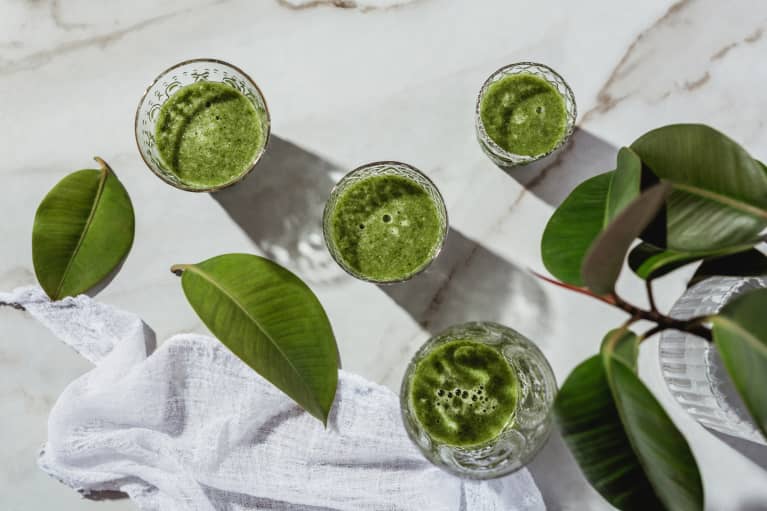 I love adding hemp seeds to smoothies, because they're fiber rich and packed with nutrients like magnesium, iron, zinc, and B-vitamins. Chia seeds are very rich in soluble fiber, meaning they absorb water and can thus help promote good digestion and elimination. Berries are always a great choice for smoothies, but experiment with adding avocados, apples, oranges, spinach, and other fruits or veggies.
Plain Yogurt with Berries, Nuts or Seeds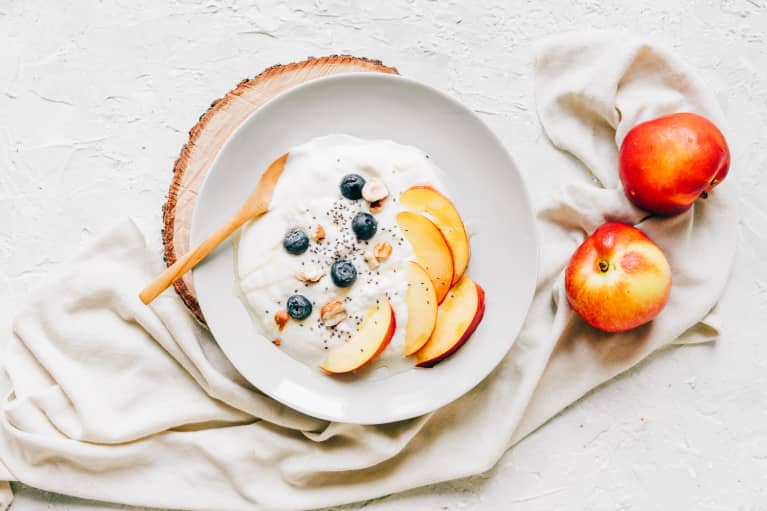 Flavored yogurts often contain more than 20 grams of added sugar. If adding fruit doesn't make plain yogurt sweet enough for you, add a small amount of honey, maple syrup or molasses.
Hummus or Bean Dip with Vegetables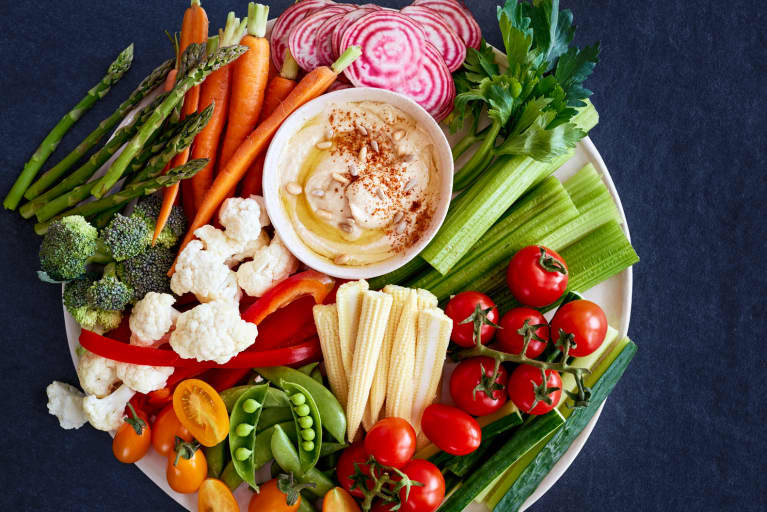 Keep hummus or bean dip on hand for dipping vegetables like carrots, celery, cherry tomatoes, and cucumbers.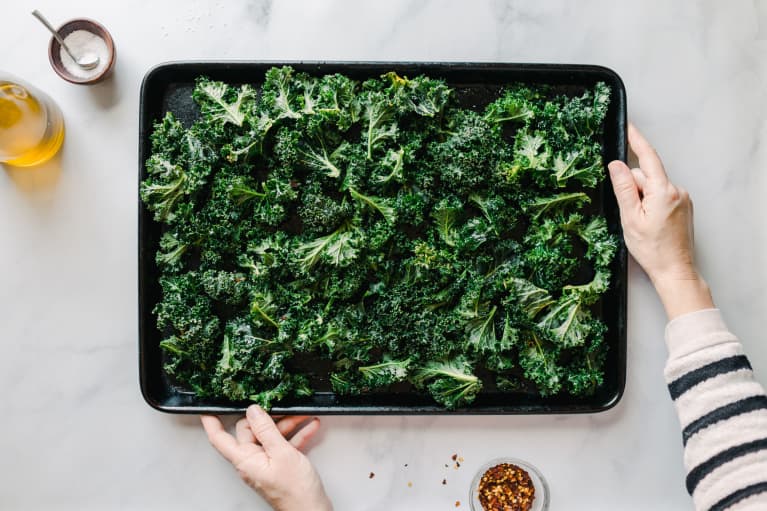 This delicious nutrient-rich snack is about as good as it gets. Coat chips with nutritional yeast or your favorite spices before baking for a savory and crunchy snack.
A very yummy and satisfying snack rich in vitamin E from the almond butter and the phytonutrient quercetin in the apple.
Dark Chocolate with 90% Cocoa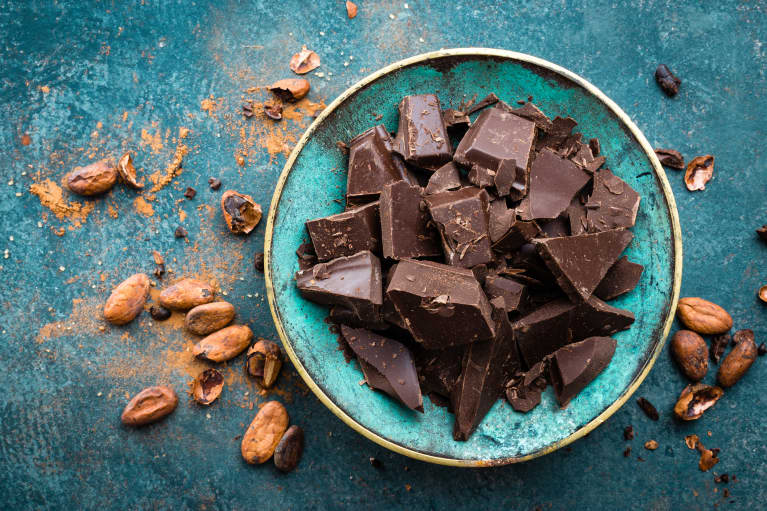 I know there are many people who crave chocolate. Choose chocolate with the highest cocoa content you can handle, and keep striving for higher cocoa content. Remember that certain things are an acquired taste. Generally, the higher the cocoa content, the lower the sugar content. There are only about 3 grams of added sugar in 1.5 ounces of 90% cocoa dark chocolate!
Guacamole with Vegetables
Pass on the pita chips or tortilla chips and boost your intake of vitamins, minerals and antioxidants by using vegetables, veggie chips, or flax crackers instead.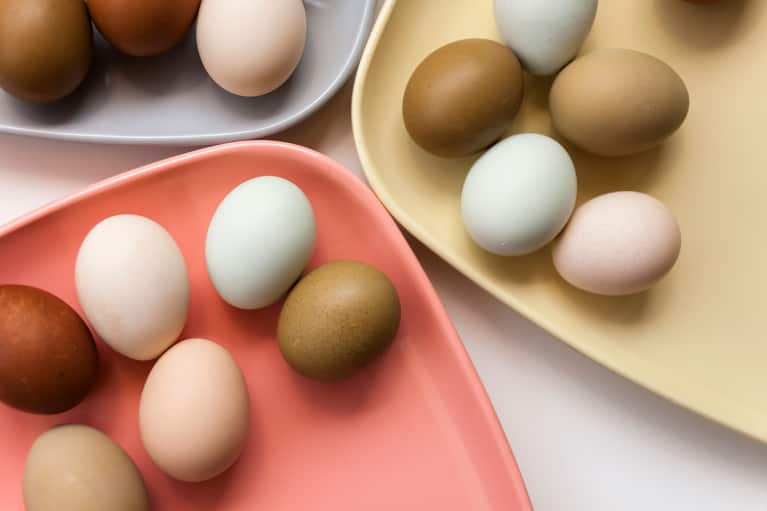 This nutrient-rich food gets an undeserved bad rap. Eat hard-boiled eggs plain, or put one in a corn tortilla with some spinach and guacamole for a very satisfying snack. Because hard-boiled eggs can be great for an on-the-go morning, boil or bake some up ahead of time to quickly grab.
For those really stubborn sugar cravings, try "ice cream" sweetened only with bananas. Try plain, strawberry or chocolate peanut butter.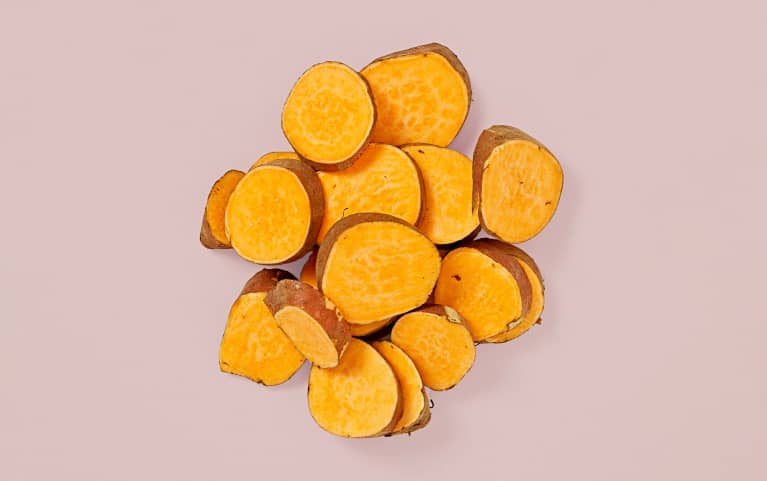 Thinly slice sweet potatoes and coat with a small amount of coconut oil and bake until crisp. They're an absolutely delicious snack packed with vitamin A, potassium, and vitamin C.