Make This Guacamole For Your Super Bowl Party!
Written by
Dawna Stone
Dawna Stone is the author of seven books, a business owner, certified health coach, motivational speaker, and creator of the 5-Day Detox and the 14-Day Clean-Eating Program. Dawna has an undergraduate degree from UC Berkeley and an MBA from the Anderson School of Business at UCLA.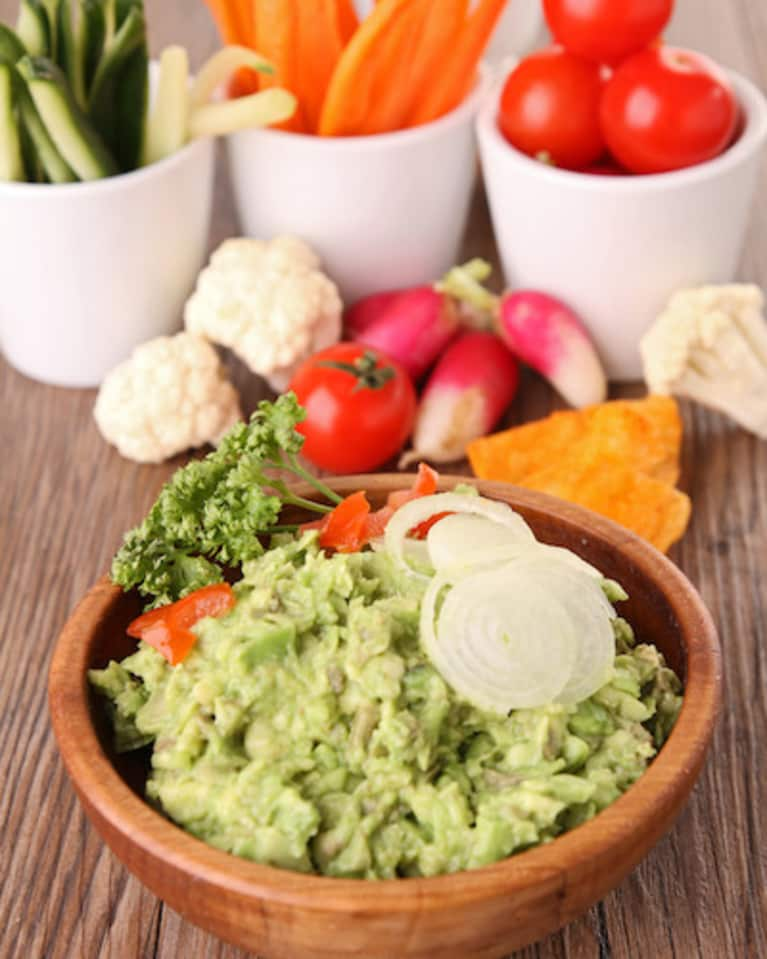 It's no secret that avocados are one of my favorite foods; and guacamole is my go-to snack. Pair it with flax chips or homemade corn tortilla chips to keep it extra healthy. This recipe is sure to impress at Super Bowl parties or social get togethers!
Healthy You! Guacamole
Servings: 4
Ingredients:
2 hass avocados, halved, seeded and peeled
2 tablespoons fresh salsa (of your choices)
1/4 medium red onion, diced
1 tablespoon cilantro, chopped
1 1/2 teaspoons fresh lime juice
1/2 teaspoon cumin
1/2 teaspoon garlic
1 teaspoon sea salt
1/4 teaspoon chili powder
Directions:
1. Place the scooped avocado in large bowl
2. Add salsa, onion, cilantro, lime juice, cumin, garlic, sea salt and chili powder
3. Mash the mixture with a spoon or potato masher (for more a more chunky guacamole, cut the avocados with a knife, then mash and mix with a spoon.)
4. Serve with corn tortilla chips or flax chips
5. To enjoy the guacamole cool, refrigerate for 1 hour prior to serving
Recipe adapted with permission from Healthy You! 14 Days to Quick and Permanent Weight Loss and a Healthier, Happier You.