A Homemade Vegan Mayo Recipe That Will Blow Your Mind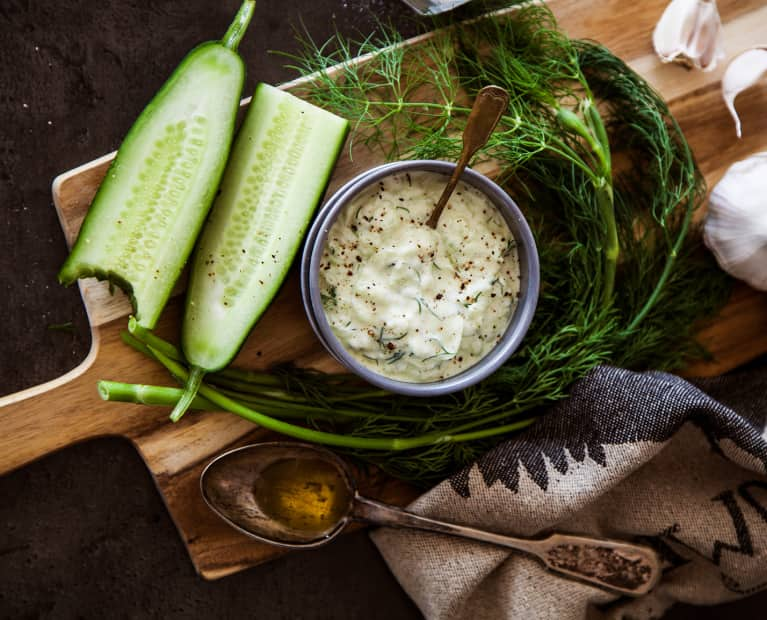 After you try this you will wonder why you haven't made your own all along. It's way cheaper than buying vegenaise and it really is stupidly simple. Anyone with a blender can do this. Trust me. By making your own mayo you can also control exactly what you put in it. Trying to eat less salt? Add less salt and add more spices. Do you prefer spicy mayo? Add in some chili powder. Get in your kitchen and start playing!
Homemade Vegan Mayo
Makes 1 1/2 cups
1/2 cup soy milk
1/2 teaspoon sea salt
1 teaspoon ground mustard
2 teaspoons garlic powder
2 teaspoons apple cider vinegar
2 teaspoons agave
1 cup organic canola oil
Directions:
Place soy milk, sea salt, ground mustard, garlic powder, vinegar and agave in a blender. Place the lid on the blender and turn to slow.
Take the middle part of the blender's lid out while the blender is still running and slowly pour in the canola oil.
Place the lid back on and blend until the mayo is thick and creamy.
Notes:
This recipe is awesome as is or you can use it as a base and add whatever flavor you like. More garlic (maybe minced and sautéed in a little canola oil before you add it), sriracha, wasabi, chives, dill, sun dried tomato, let your imagine run wild and have fun.
I suggest using organic canola oil because any canola that isn't organic has likely been Genetically Modified.
You can double this recipe for a bigger batch if need be.