Dairy-Free Cinnamon Eggnog Recipe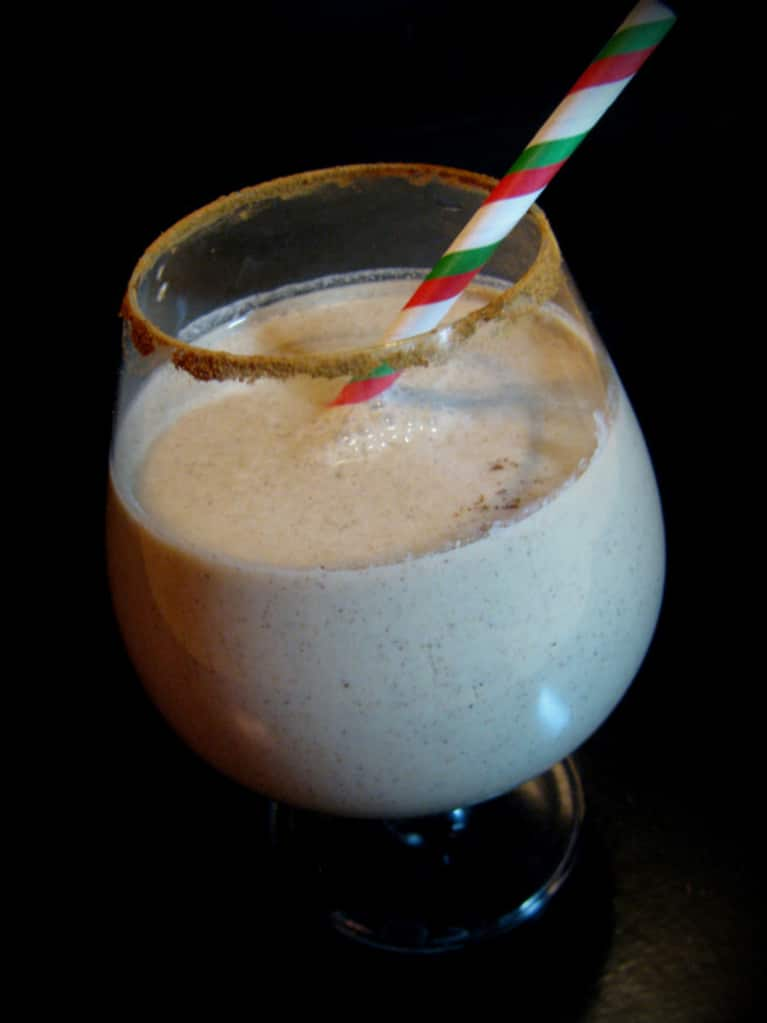 When I was a child, I used to beg my mom to get eggnog at the store when we shopped during the holiday season. I LOVED eggnog, and I would drink it all up when she bought it. Now that I'm older and more health conscious, my obsession for eggnog has subsided, and I only allow myself a glass or two as a treat — especially now that I'm choosing to be dairy free.
This year I've been seeing pictures of dairy-free eggnog all over social media, but I'm having difficulties finding it in my neck of the woods. So I set out to make my own yummy homemade version of one of my childhood favorites.
Not only is this recipe simple to make, there are only a few ingredients you need to use — why add more unnecessary stress during an already hectic time of year?!
Give my Dairy-Free Cinnamon Eggnog a try at your next holiday gathering — you'll be a hit, I promise. Cheers!
Makes approximately 2 1/3 cups
Ingredients:
1 cup coconut milk
1 cup almond milk
1/8 cup Grade B organic maple syrup
3 organic egg yolks
1 teaspoon cinnamon
1/8 teaspoon allspice
1/8 teaspoon nutmeg
Directions:
Separate your egg yolks from the whites and set aside in a small bowl. (Cook your whites up for breakfast — don't let them go to waste!)
Place the milks, maple syrup, and spices in a medium-sized sauce pan and whisk to combine. Heat over medium heat, whisking occasionally so it doesn't catch and burn, until steam begins to appear, about 5 minutes.
Slowly pour 1/2 cup of the hot liquid into the egg yolk bowl, whisking to combine. Make sure you do this slowly so it does not cook the egg yolks.
Once combined, add the yolk mixture to the sauce pan with the remaining liquid. Cook for an additional 5 minutes over medium heat, again stirring occasionally so it doesn't catch and burn.
Let cool and either serve, or store in a covered glass jar in the refrigerator.
Optional: adding a splash of pumpkin flavored vodka makes for an extra delicious treat!