Why Astrologers Are Predicting This Weekend Will Be Extra Romantic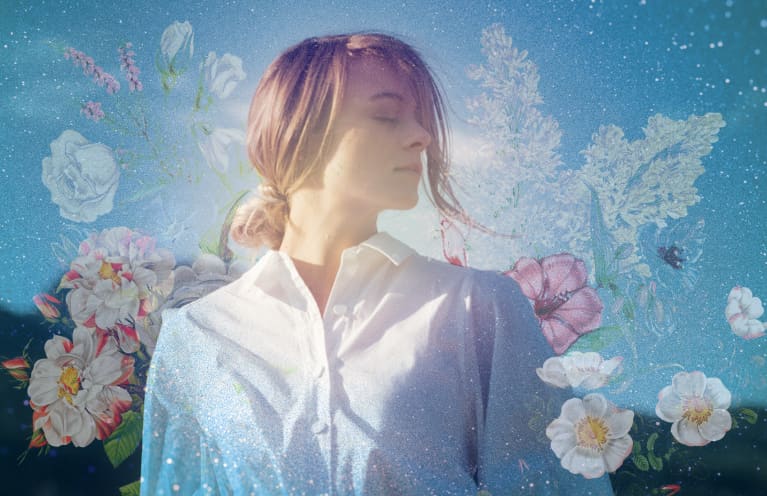 A few dreamy transits will leave us with our heads in the clouds this week—but we'll all want to come back to reality for a romantic weekend. Here's your weekly horoscope, from the AstroTwins.
Keep the love goggles off this Tuesday, October 26 ... and the rose-colored glasses, too.
You won't need them to see the world through a rose-tinted lens as quixotic Venus gets into a dynamic dual with fantasy-spinner Neptune. When these dreamy planets square each other twice each year, it's hard to tell what's real and what's an illusion. And while that's ideal for things like pulling together a Halloween costume, look twice (make that three times) and take a deeper cut at anything that might seem "too easy" to be true. With Venus in freewheeling Sagittarius and Neptune in nomadic Pisces, even spontaneous whim should still be a little bit planned. Check the GPS and do a little advance Googling to see what you're getting yourself into—before any plans go off the rails.
That's sage advice to follow again this Thursday, when the quarter moon wanes in passionate, theatrical Leo.
There's a fine line between "being romantic" and romanticizing, but we all cross it from time to time. Have you been painting sunshine over a situation that needs more strategic thinking? Stop with the false positivity and give yourself a reality check. This is different from being negative. Unless you deal with the facts, you can't drum up an adequate solution.
Conversely, are you allowing apocalyptic thoughts to prevent you from getting out into the world? Quarter moons call for balance, which can begin by getting grounded in the present moment. Tap into the sensuality of Leo to rise out of gloom. Re-center with a hot bath, a 60-minute massage, or a sweet-smelling candle. (Even a hug will do!)
On Saturday, Mars slinks into sizzling Scorpio, firing up the urge to merge.
But first, more mystery, magic, and mojo, please! The year won't fade without another round of passionate intensity.
As the co-ruler of Scorpio (along with Pluto), Mars is back in its wheelhouse. This lusty phase, which lasts until December 13, will be quite the bodice-ripper! Scorpio is the sign of soulful (and serious) sensuality, with all the tantric trimmings—and Mars is bringing sexy back with a bang.
All sorts of "mergers and acquisitions" will happen over the next seven weeks. Whether you're in the bedroom or the boardroom, look for the keepers. You want to sign these deals in permanent ink! In existing joint ventures, switch up your strategy. Rather than splitting everything straight down the middle, play to each person's strength and outsource the rest. That's how to keep your duos dynamic.
And easy does it with the power plays! This is not the time to act capriciously or fail to run proper background checks. People may have hidden agendas—ones that involve an unquenchable thirst for domination. Lawyer up and put agreements in writing. Need funding? Shop around that business plan or set up a crowdfunding campaign. Raise your financial IQ by learning the finer points of crypto or real estate.
Finally, reuse, repurpose, and recycle! Savvy Scorpio energy loves the challenge of alchemizing lead into gold.