The Astrologers Have Spoken & This Week, We're In For A Fresh Perspective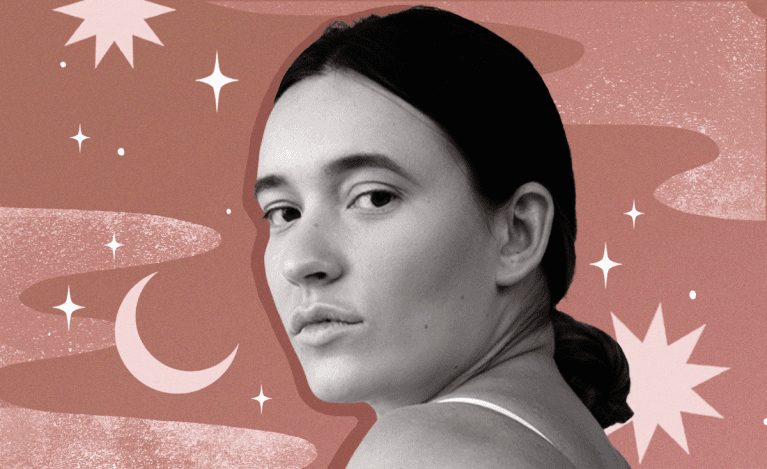 Here, the AstroTwins explain why this week's transits promise to refresh our perspective.
Peacekeeping Venus is flowing through its home sign of Libra until the weekend, attempting to serve justice without capsizing the boat.
But has that easygoing strategy created enough waves? If not, hold on to the railing! On Monday, November 16, truth agent Jupiter in Capricorn locks into a tricky square with Venus, challenging every assumption. Then, on Thursday, astrological auditor Saturn in Capricorn forms the second square of the week, demanding proof of concept. Can you back up that big talk? If so, you could be set for an insanely profitable win. But if you can't deliver bulletproof data, concede this match. The victory will be tough to enjoy if people are constantly questioning its legitimacy.
Cuffing season arrives with an extra dollop of sex appeal starting Saturday as vixen Venus dons her sultriest apparel and slinks into Scorpio's red room until December 15.
For the next three weeks, keep a firm privacy policy in place. This is not the time to incite a riot on Instagram with a mysterious ring photo or to churn up drama by alluding to a potential situation-ship that might not even really be happening. (Or is it?) Keep it tucked in the vault; let it be a scintillating secret between you and bae. That said, being too mysterious could backfire.
Seductive Venus isn't actually comfortable in secretive Scorpio. In astro-speak, Venus is "in fall" in this zodiac sign, a position known to cause romantic power outages. The love planet's free-flowing generosity gets jammed up by Scorpio's cat-and-mouse games. So if you're interested in someone, don't leave them guessing; lay a breadcrumb trail. Couples can make their relationship rock-solid during this playing-for-keeps cycle. But if you're going to put so much as a promise ring on your finger, make sure the trust levels are as high as the lust!
The Sun exits Scorpio's hidden bordello this Saturday and makes its annual sojourn into worldly, wonder-filled Sagittarius until December 21.
Ready to refresh your perspective on, basically, everything? Start by switching from narrow-focus mode to a wide-angle lens. "Anywhere but home" always seems like the ideal destination for Sagittarius season, but with travel restrictions in place, many will have to journey in the metaphoric sense this year. Expand your horizons by signing up for a course of study or flexing your entrepreneurial muscles a bit. This sporty sign could get you bundled up and onto the slopes—or off to the woods for some snowshoe adventures. 'Tis the season to diversify your social portfolio with a wider range of people. Find a way to broaden your circle of influence, even if that means spending some free time on Zoom.