Astrologers Say This Week Is Going To Be A Walk On The Romantic Side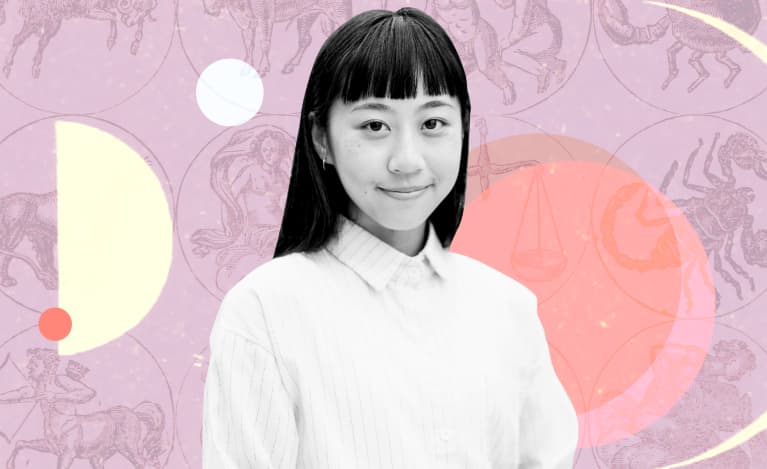 As we cruise into Gemini season, all signs point to a loving week ahead. Here's your horoscope from the AstroTwins.
Get ready! Budding connections could blossom into something "seriously serious" this Wednesday, May 19.
That's when supportive Saturn in Aquarius will lock eyes with radiant, romantic Venus in Gemini. Both planets are parked in buzzy air signs, which fans Cupid's more tempestuous flames. But it's all good because this transit can light a bright fire in our hearts. In our heads, too, since the spark of attraction may build into a legendary love affair!
Looking for love? The Venus-Saturn trine urges you to check out mature options. Not necessarily in age but in their ability to "adult" and be a trusty partner. You may fall for someone a little older or who is comfortable in the role of the provider.
If an existing relationship has been rocky, Saturn lends supportive scaffolding to Venus and helps us diplomatically discuss the problems at hand. What seemed scary to broach earlier in the week may be solved with shockingly simple logic this weekend. Focus on solutions, and try to remember that you're on the same team.
This Wednesday is the last day of 2021 that the Sun will be in Taurus.
Think like a project manager: How's the budget looking? Is the calendar organized, and is there enough white space for relaxation time along with all the work (work, work, work, work)? Streamline and simplify now, and you won't go into overload mode on Thursday, May 20, when the Sun joins messenger Mercury in buzzy, outgoing Gemini.
El Sol will beam its rays in the sign of the Twins until June 21, making two everyone's favorite number. Pairing up is the way to win—and possibly with someone from your past since Mercury will be retrograde from May 29 to June 22. But don't feel obligated to make a single person your go-to for everything; in fact, that's never the best move. Your morning walk buddy might not make the ideal rooftop drinks plus-one. And even if they do, 'tis the season to branch out.
Gemini governs the neighborhood scene, so start by checking out any newly reopened local venues to find your fix. Not only will you save money on gas, but you'll boost the local economy: a win-win. Then again, this might be the prompt you've been waiting for to embrace bi-city living. What's happening a few towns over...or even farther away?