Your Horoscope Is In & This Week Is All About New Beginnings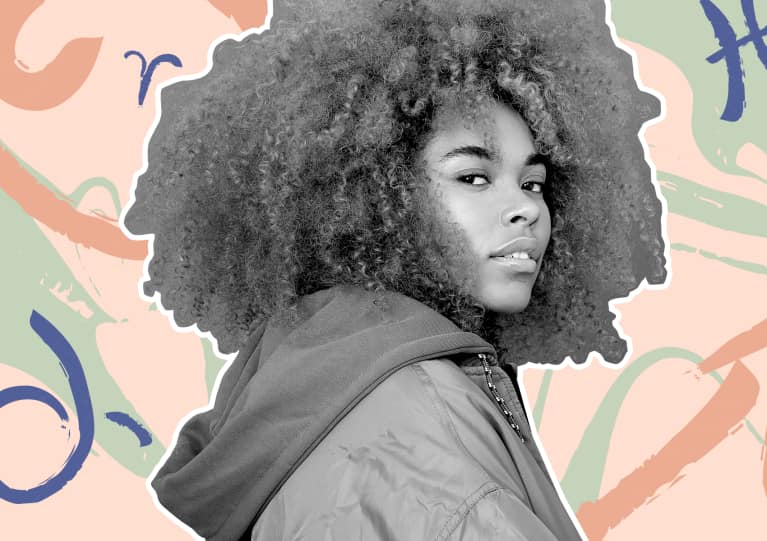 This week, expect transits that will raise the stakes on expressions of love. Here's your forecast, from the AstroTwins.
The magic's in the handwritten haikus starting Monday, March 15, as wordsmith Mercury swings into poetic Pisces.
Rumi passages are always appreciated, but Mercury in Pisces isn't only about rose-tinted romanticism. What lies beneath all those niceties? Lift that rug and deal with the emotional dust bunnies, too.
Pisces is the zodiac sign associated with buried feelings, subconscious thoughts, spiritual illumination, and forgiveness. Instead of skimming the surface, dive all the way in. Is your journey more of an inward one? Deep healing awaits those willing to plunge beneath the stormy surface of the psyche. And so much beauty can emerge from these trips below the sea! Keep the creative supplies on hand and turn your discoveries into cathartic works of art.
This Saturday, March 20, marks both the spring equinox and the astrological New Year as the solar calendar flips over and begins anew with Aries season.
Need an excuse to chill Champagne—or maybe switch over to a virgin kombucha mocktail? Here's one more! From Sunday through April 14, vivacious Venus rides shotgun to el Sol through Aries, adding some carpe diem to the equation.
We won't argue against the joys of a fully loaded pizza and Oregon pinot. But between now and April 19, you can slowly and gently "un-hygge" yourself. Replace needlework crafts with garden tools and couch potato-ing with free-weight exercises (which are fine to do while binge-watching).
Under this solar spell, we'll all feel a sense of renewal. And soon enough, we'll be fired up with the Ram's daring initiative, eager to embrace the next adventure. Live-out-loud Aries season is a time to grab life by the horns and push the envelope on maximalism.
That goes for sweeping romantic gestures, too, since Venus in Aries makes the competition a lot fiercer. (Aries is No. 1 in the zodiac...and everywhere else!) Life is best lived on the edge during this solar season. And if you happen to crush a few narcissists with your fairly won victory, don't feel bad—it's a personal growth experience for everyone involved.
The right balance of "hit the gas" and "ride the brakes" could come on Sunday, when speed racer Mars in Gemini harmonizes in a dynamic duet with slow-and-steady Saturn in Aquarius.
Although these two planets operate at very different paces, they are both touring breezy air signs—and in Sunday's flowing trine (120-degree angle), they'll have each other's back. This is not the week to zip ahead without a solid plan in place.
Saturn is the ruler of time and doesn't mind being the tortoise to Mars' hare. Use this planetary pairing to pop the hood and give those big ideas a tuneup, ensuring that everything is running like a well-oiled machine. From there it will be easy to move the needle on stalled projects without "scratching the vinyl" in haste. Make sure that anything you do has a sound strategy behind it.
Simultaneously, leave room for inspired Sunday spontaneity!