Taurus Season Officially Begins Monday — Here's What This Week Has In Store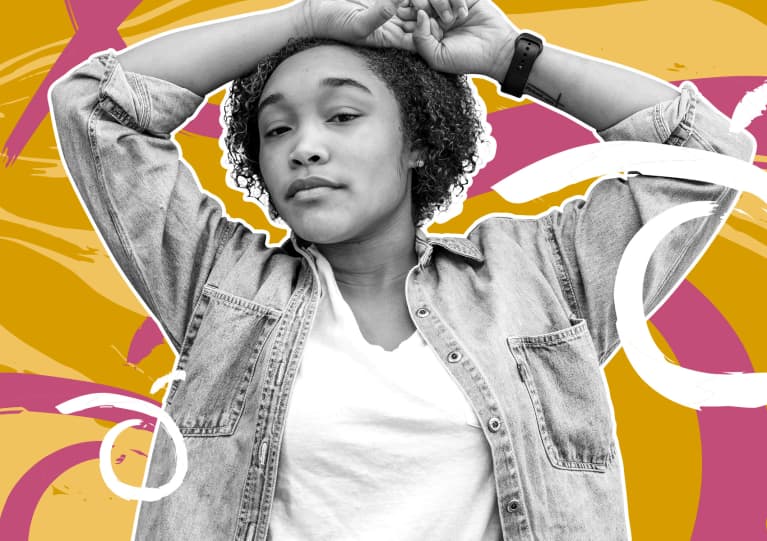 Taurus season arrives this Monday, bringing with it sensible (and sensual) energy, and Mercury joins the Sun in Taurus as well. Here's what to expect from the stars this week.
Taurus season kicks off this Monday, April 19, as the Sun hunkers down in the zodiac's bullpen until May 20.
For the past four weeks, Aries has been stoking our creativity and originality. Now the rubber meets the road: Which of these innovative Ram-fueled visions can we legit bring to life? Don the project manager's fedora, and add practical magic to the recipe. No need to rush! Since Taurus is both sensible and sensual, the next four weeks are as much about ritualizing a beautiful process as they are about yielding results. Carefully consider every detail of a plan. An elegant outcome is as much the goal as is creating something useful.
Also on Monday, savvy Mercury joins the Sun in Taurus, copiloting the mission until May 3.
We'll all get bonus support in the project management department this year. Social Mercury helps us find the right human resources for the job. If you've been settling for subpar support, enough is enough! Seek knowledgeable folks you can tap for their wisdom and experience. Have you put the cart before the horse? Simplify anything that's become overly complex—but not at the expense of luxury. Tasteful Taurus loves life's finer things, as long as they also serve a purpose.
Change may be the only constant this Thursday, when creatrix Venus shares a flight path with mad scientist Uranus.
Paired together, Venus and Uranus can whip up a heavenly hybrid of art and innovation. Embrace it! If you're stuck in a rut, gather your hive mind and brainstorm your way out of that hole. With love planet Venus logged in to techie Uranus' network, dating apps will be lit midweek. Couples may feel boldly experimental, which could direct everything from bedroom play to adventure planning.
On Friday, April 23, red-hot Mars will also cool some burning embers, when it downshifts from flirty, frenetic Gemini into affectionate, homespun Cancer.
After seven buzzy weeks, we'll be grateful for this slower pace, which can help us digest all the data (and fascinating people!) we've connected with since March 3. Mars is in "detriment" in Cancer, which is one of its least comfortable places in the zodiac wheel. The meek may inherit the Earth and occupy prime real estate in our hearts between now and June 11. That's good reason to give the "nice guys" a chance to woo ya'. Bring it on home—literally—because cottage industry businesses will be blessed by Mars' motivating beams. Got an idea for a side hustle you could start at your kitchen table? There's no time like the present to start testing and developing.
As restless Mars floats down Cancer's lazy river until June 11, the waters could get turbulent at times.
Mars is in "detriment" in Cancer, meaning it's occupying one of its least comfortable positions on the zodiac wheel. It makes sense: The indie-spirited planet of "Go!" gets claustrophobic in this emotionally aware, family-oriented zodiac sign. Fiery feelings can flare between now and June 11, especially if people "force" us to talk about private matters—or encroach on our solo time. "Familiarity breeds contempt," is a true statement for the next seven weeks. At the same time, Mars in Cancer can exacerbate neediness. Regressing to childlike fears can agitate us all, especially if we're feeling lonely, scared, or hungry for human touch.
People will be prickly and sensitive, but they might not be as direct about what's bugging them. When someone snaps, "I'm fine!" don't take their words at face value. No, it's probably not a good idea to force a conversation when the tension is thick enough to cut with a knife. But if storm clouds are brewing, don't let them hang overhead for too long. Just address the issue privately, if you can.
That said, if people insist on stonewalling, moving on (and moving out) may be the best option. Home should feel like a sanctuary, not a hotbed of drama and tension. But warrior Mars can ratchet up the challenging vibes with family and roommates and force us to deal before June 11. With courageous Mars occupying the crab's shell, caring people will step forward as leaders. Yes, it's true: Empathy and power can go hand in hand!