10 Ways to Unleash Your Inner Child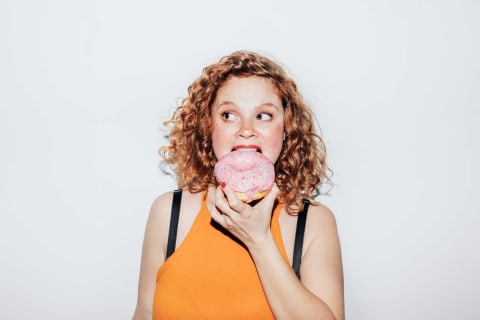 Image by Studio Firma / Stocksy
"In my soul, I am still that child who did not care about anything else but the beautiful colors of a rainbow." ~ Papiha Ghosh
After a rough couple of months dealing with grown-up issues – job security, family obligations, internal health, and finances – everything got a bit too exasperating for me. I am left in desperate need of a reboot.
Over the years, I have come to rely on jogging, yoga, meditation, dinners with girlfriends, cooking for my honey, and a silly movie to recharge the battery – all essential means to keep my mind sane and body healthy. Yet as I explore these outlets deeper, I realized this: We adults don't have a very good way of coping with the pressures of being a grown-up.
We take everything so seriously. We lead and plan our lives by shouldering the weight of the world. We let everything be our "problem" to solve. We sacrifice our time and energy (precious resources) for someone else's riches and leave little room to nourish our own needs. We marry ourselves to yesterday's past with regrets and wonder, constantly worrying and obsessing about what the future will hold. We torture ourselves when things don't pan out just right.
Of course, becoming an adult in the first place is a complex transformation. There is an invisible threshold society expects us all to pass -- perhaps after college, or after a pivotal moment in one's young life -- to forge into the ideals of the "real world". It means we have to live up to expectations of the external, constantly be in the motion to do the right things, to never fail, to always be responsible.
And during this crossover, the child within us is tucked away inside, forever hidden in the shadows of a grown-up. We lose the memory of that it's like to believe we can conquer the world, to dream the impossible, and to live in that spirited feeling of complete freedom.
Do you even remember what it's like to feel the grass under your feet, to gawk at a colorful rainbow in full amazement, or play in the rain?
There is an unspoken expectation that once you have "grown up", all things child-like dissipates with that transformation forever. What we haven't realized is that a lot of the coping mechanisms we need as adults to navigate any stressful moments are innately learned in childhood – from birth and throughout our youth.
With that being said, I have come up with 10 easy and fun ways to give yourself a mini-break from adulthood and find the simple pleasures in what it's like to be a kid again. In these ways, you can keep the heart and mind young, vibrant, and playful!
Shake your booty. Crank up some rockin' jams and dance your heart out (so what if the neighbor thinks you've lost your mind?).
Forget walking; start skipping. Do it once in a crowded sidewalk and you'll feel a little lighter after that.
Be needy, for a change. Take a break from being so self-sufficient and independent and tell someone how much you can't live without them.
Clap your hands. Get really enthusiastic about the smallest and simplest pleasures.
Ask the crazy questions. An inquisitive and curious mind nurtures the soul and encourages the flow of creativity.
Believe in Santa Claus and Unicorns. Piggyback off a child's undeniable and unshakable faith. Believe in the magic of the unseeable.
Hug it out. A physical touch can transcend unspoken words of love, care, and the human connection.
Laugh it out loud, from the gut. A deep, hearty belly laugh keeps the heart light and is always accompanied with a big smile.
Mind your manners. Say "please" and "thank you". The simplest acts of politeness can warm a stranger's heart.
Dream beyond your wildest dreams. Let your childlike imagination run wild and give yourself the chance to achieve something great.
Try out this list or come up with your own. It can offer new perspective to keep things on the lighter side when things get a little hard, and cultivate a more optimistic and happier view of ourselves and in the world we live in.

Jen Nicomedes Stone
Feng Shui by Jen
Jen Nicomedes Stone is an International Feng Shui and Destiny consultant and the founder of Feng Shui by Jen®, providing intimate and personally tailored consulting services. She was personally hand-selected by world renowned expert Grand Master Raymond Lo to be his representative on behalf of the Raymond Lo School of Feng Shui and Destiny in the United States, an honorary title not held by anyone else in the world. She currently teaches the school's Feng Shui curriculum in the US and overseas. For a list of her upcoming 2016 class schedule, please visit www.FengShuibyJen.com. Jen is also an Arizona licensed realtor and freelance writer.
Her new book, The First Guidebook for Feng Shui Enthusiasts, is available on Amazon.com.