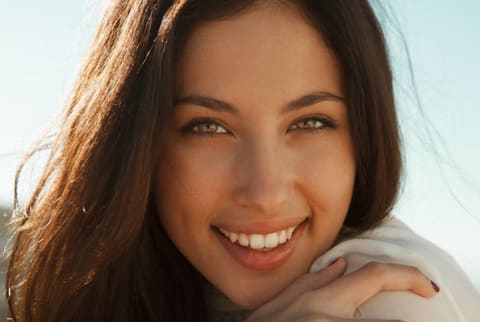 Photo by Shutterstock.com
July 14, 2014
What would you throw away right now if you were given a magical trashcan where you could get ride of all the stuff that's causing you stress? During times of stress and heaviness, what we need is to let go of the things that are causing the overwhelming feeling of, "it's too much."
It's not about taking on more — it's about being willing to do less.
Advertisement
This ad is displayed using third party content and we do not control its accessibility features.
So if you could toss out 10 things in your life right now, what would they be?
If you're feeling overwhelmed and have been for a long time, here are 10 ways to change your thinking to lighten the stressful load you've been carrying and finally give yourself a break:
1. Get rid of the need to please.
2. Stop feeling like you need to explain yourself.
3. Don't feel the need to reply immediately to everything (hello, to emails taking over your life!).
4. Let yourself be unavailable when you need to be. It's OK to say "no" to that event or party.
5. Cast away the thought that you need X to be successful. Why is it we often feel that ONE thing has the power to make or break us? It's simply not true. There's always another opportunity.
6. Get rid of the desire to show yourself off. You are enough as you are. There are people that will see you for who you are without having to prove anything.
7. Stop trying to be accepted by everyone. Not everyone is going to accept you and that's OK. Our job is to accept that.
8. Remember that you don't need to know every detail. There's a mystery to the way life works. You might as well embrace it.
9. Toss out the need to be "good" or "perfect." It's OK to mess up. It's OK for someone to see you become a little crazy. It happens to all of us.
10. Stop holding onto the stress of feeling you are responsible to hold up everyone around you. Trust that there is a greater force helping them. Helping and supporting others is wonderful. But the moment it causes stress is a signal to let go. Trust that they will be supported just as you are supported by a greater life-force.
Tossing out the heaviness and the stress that weighs us down is the easiest way to feel light and free again. In lightness and freedom comes a sense of openness, expansiveness, and newfound energy.
And it is with this awakened energy that we can actually do better work and end up helping more people.
When we feel good, we can create a greater impact. So take some time today and make a list of five to 10 things that YOU want to let go of.
Write them down and start tossing them out one at a time. Then, in the comments below, share with us what you plan to let go of!
Breathe into the lightness, freedom, and awakened energy that you'll receive when you clear out the clutter in your life. You deserve it.
Advertisement
This ad is displayed using third party content and we do not control its accessibility features.
Tova Payne
Tova Payne is a writer and consultant merging spirituality with entrepreneurship — helping women take conscious action to create work
from the soul. For more tips on taking conscious action to start and finish your dream projects and a meditation audio for clarity
click here
. For more about Tova visit her
website
.