Dwayne 'The Rock' Johnson Has An Important Message For Anyone Struggling With Depression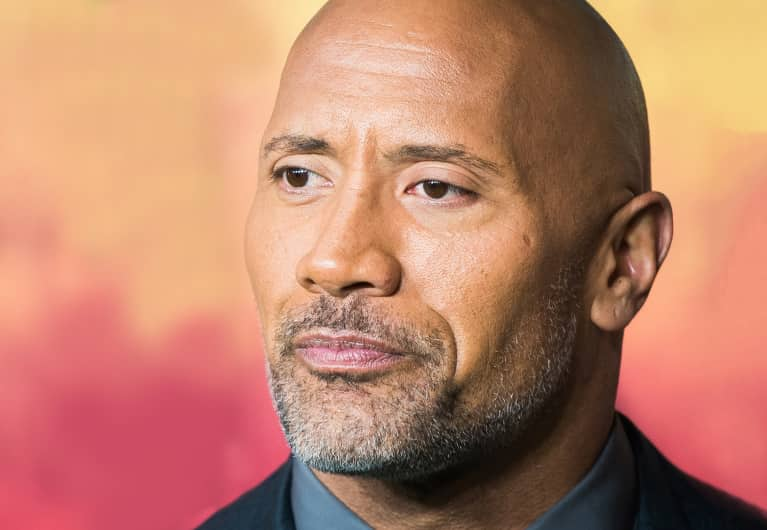 Dwayne "The Rock" Johnson may seem like he has it all figured out, but the actor, producer, and professional wrestler recently opened up in an interview with The Express about his lifelong mental health struggle.
After witnessing a suicide attempt by his mother when he was just 15, Johnson found he was suffering from severe depression. "I reached a point where I didn't want to do a thing or go anywhere," he admitted. "I was crying constantly." These days, he and his mother have come a long way from where they once were. But Johnson can't emphasize the importance of addressing mental health issues enough.
"We both healed, but we've always got to do our best to pay attention when other people are in pain," he said. "We have to help them through it and remind them they are not alone."
Johnson has a point, especially because we're dealing with alarming mental health statistics in 2018. A report from last year found that depression rates increased 18 percent between 2005 and 2015 and found that depression is the leading cause of illness in the world. "There are several reasons for the increase in depression. For one, stress levels are at an all-time high," explains psychotherapist Dr. Elizabeth Lombardo. "And stress can often exacerbate depression. What's more, pervasive perfectionism, loneliness, poor nutrition, sedentary lifestyles, relationship strain, and sleep deprivation can all contribute to depression."
So whether you or someone you love struggles with depression or another mental health issue, don't be afraid to seek professional help. More people are struggling with it than you think.
Not sure if you suffer from depression? Here are the 4 types you should know about.