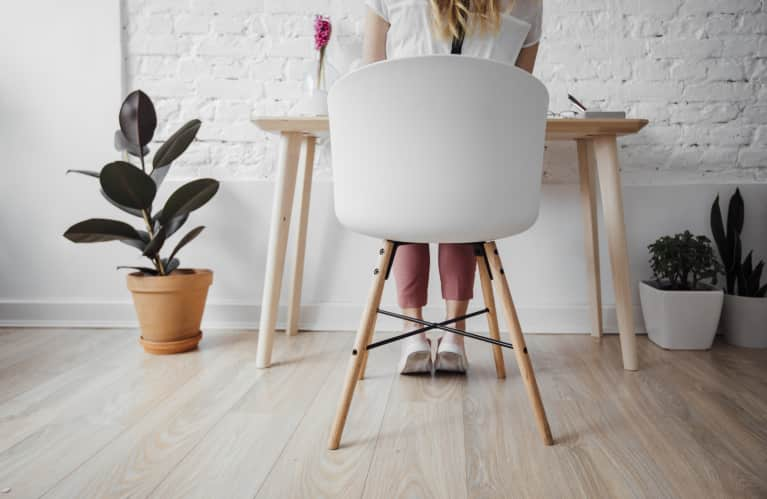 Rough days happen. Whether you're having a down day in a job you love or know it's time to make a big change, the truth is that you're here now. Instead of complaining about work, the best thing you can do to improve your circumstances is to shift your mindset. Know that everything is temporary. Reframe your current frustration, anxiety, and a never-ending to-do list into an opportunity to learn, grow, and set yourself up for what's to come. Here's how to make the most of a challenging situation while you're in it:
1. Find ways to integrate your interests and passions into your work.
If you're not getting the projects you want at work, see if there's a way you can work with what you have to build skills and do what you love. If you're a yogi, ask if you can teach a weekly or monthly office yoga class. If you really love planning events, see how you can get involved in more event-based projects. Make your passion known to your manager, so he or she can accommodate you. And of course, finding elements of your passion in what you already do is a surefire way to stay happy at work.
2. Take 10 to prioritize and avoid feeling overwhelmed.
Instead of freaking out and doing nothing (hi, endless Instagram scrolls), set aside 10 to 20 minutes of your day to look at the big picture. Take half of that time to meditate, and use the other half to create a to-do list based on what comes up. Focus on what your priorities are, and know that it's best to conquer the big tasks first when your energy is high.
3. Practice patience and gratitude when the day throws you a curveball.
We all have days when our to-do lists only seem to grow longer, or we set out to accomplish a set of tasks that we don't even touch. Putting out fires, attending last-minute meetings, and having real-time, in-person brainstorms can be frustrating with a lot on your plate, but it means that you're doing something right and that you're needed. It often happens during times of growth—take a step back to be grateful for the opportunity, know that you're valued, and make sure to prioritize (and communicate) what must be done before the day or week ends.
4. Make a midweek plan to conquer Sunday Scaries.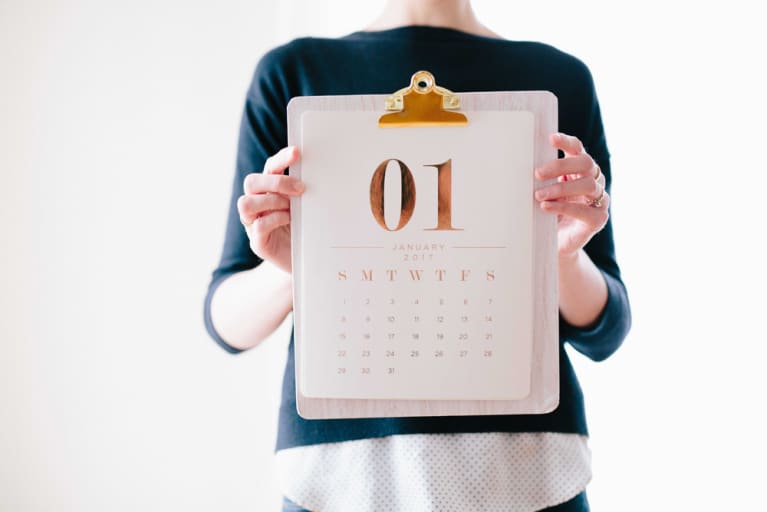 Instead of dreading Monday yet again, give yourself something to look forward to during the week—whether it's dinner with a friend, a night of no plans or attending a talk, event, or class that connects closely with your passion. It'll be a perfectly timed pick-me-up to help you get through the week. By the time you get to midweek, the weekend is already fast approaching!
5. Untangle tough projects by listening closely and asking for help when you need it.
We've all been handed a project that's a mess from the get-go, and nobody enjoys correcting something that went wrong. However, this can be a huge opportunity to be honest with yourself and better understand your strengths and weaknesses. First and foremost: listen. What went wrong? Think of what you can do to prevent that from happening again. Don't be afraid to ask for help when you need to. Solving big problems can have big payoffs, but it's important to check your ego at the door.
There's opportunity everywhere if you peel back the layers and allow yourself to see it. We recommend keeping a journal of what you like, don't like, and what you could use improvement on (be honest!). Take a closer look at how every curveball, tough project, or race against the clock can be an opportunity to flex your strengths and work on your skills.