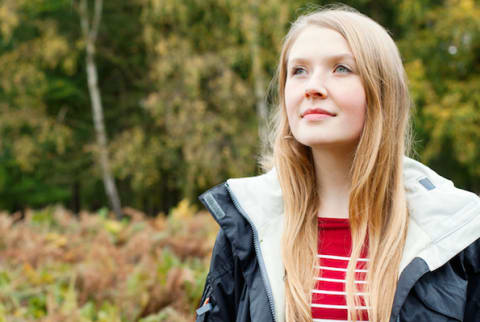 February 26, 2015
Many people frequently find themselves living one life, but yearning for something more. And that yearning usually doesn't just happen once; it often happens every couple of years.
You may start feeling a stir inside that brings questions to the surface, like, "Who am I?" and "What am I here to do?"
How you answer those questions can aim your life in a new direction. The questions have the potential to guide you closer to what you truly want in the next unfolding of your life. They can also help you begin participating in the world in a new, more aligned way.
If you don't take the time to pause and reflect, you'll start feeling stuck, bored, blocked, out of the flow, depressed, frustrated or sad. Something inside of you is calling on you to grow, and if you suppress that inner guidance, you'll probably suffer on some level. It seeps into your relationships, your job — everything.
During this time, you're being asked to tap into the invisible force that naturally guides everything to its highest level of creative possibility.
But in order to co-create with this invisible force and get traction on your path, you must first uncover your deepest desires. They're part of the inner guidance system that will lead you to a fulfilling life.
I know it's easy to sweep your desires under the rug because you might not see how they could be possible. They may not be the norm in society or you may feel like you don't have the support system you need, but these desires are your ticket to a life with more purpose and meaning.
Lifting up the rug and uncovering your deep desires isn't hard or scary. All it takes is a conscious pause in your day to presence what is trying to happen through you.
There are a lot of questions here to help you sense what is trying to happen next through you. Answer them all or just answer the ones that resonate.
Why am I doing what I'm currently doing?
If I continue doing what I'm doing, what kind of person will I be in five years?
What do I wish I spent more time doing?
What do other people always thank me for?
What completely absorbs my interest and attention?
What do I need to do to truly enjoy my work and effectively lead others?
What weight am I carrying that prevents me from moving forward?
What dream do I need to start moving toward?
When did I feel like I was being completely authentic?
How do I know when I'm being completely authentic?
When do I constantly have to adapt and act like I'm someone else?
Where will I end up if I continue to show the world a facade and keep underutilizing my strengths?
When was the last time I lit myself up and turned my energy on?
After looking for themes in the questions above …
Who am I in the next phase of my life?
How do I want to feel in the next phase of my life?
What do I do in the next phase of my life?
Now, I'd love to hear from you in the comments below. What deep desires do you have for the next two to three months? Talking about them is a great way to help them start to unfold!

Ashley Dentino
Ashley Dentino is a Wellness & Lifestyle Strategist and the woman behind Vixi — a website that gives actionable (and sometimes edible) guidance that will inspire you to remain devoted to your purpose, personal growth & spiritual path. Learn my simple process for breaking through into the next phase of your life's purpose by grabbing a free copy of my ebook, Purposeful.