The Life-Changing Lessons I Learned From Recovering Addicts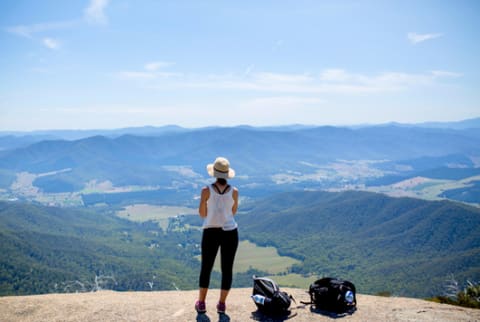 May 3, 2016
I spend 40 hours a week in an all-male residential program for recovering addicts and alcoholics. I have a revolving caseload of 12 men as young as 24 and as old as 51 (the average age of the 30 men in the program is 33).
I am not an addict or alcoholic, and I have a degree in journalism, not social work. I am a woman, and through a series of unexpected life events, I've become a substance abuse counselor and have learned more about struggle, patience, compassion, and generosity than I ever expected.
Like all of us, these men have their backstories. Unfortunately, a large percentage of these stories contain parents who have handed them a crack pipe or a needle at an incomprehensibly young age. Many have endured physical abuse so unfathomable that my stomach lurches when I hear about it.
Others have had athletic promise cut short by an overzealous doctor prescribing unnecessary amounts of painkillers that led to a lifelong opiate addiction. These are the themes I hear over and over again. I often wonder how these men are still standing. And when I ask them about their difficult lives, with experiences so tragically varied yet somehow universally similar, I never cease to learn life-altering lessons.
1. Death is frequent and unrelenting.
These men have seen the majority of their friends overdose and die, one by one. They have told me that Facebook has become their obituaries, seeing posts from friends saying "RIP" with the name of a lifelong friend or someone to whom they had just spoken last night. They have become numb to this.
When they see me sobbing after the loss of yet another former resident, they comfort me but warn me gently that getting attached to any one of them has its risks.
2. Loyalty is all that matters.
These men are in the trenches, drugs their landmines. They are a band of brothers so tightly bound that they would drag each other by the hair away from any situation if another was on the verge of relapse.
When a man who had been in the house for just a week recently overdosed behind a locked door of a tiny bathroom, the largest of residents turned into the Incredible Hulk, throwing his large body mass repeatedly against the door until it cracked open. Another passed Narcan, a nasal spray that reverses the overdose within seconds, to the man who was seconds from death. There was no thought, there was just instinct and action.
3. It's OK to laugh through your tears.
There is not a single day that these men don't make me laugh out loud. They tell their most embarrassing stories in such a self-deprecating, self-aware manner that you can't help but laugh at the total absurdity of it all.
The men try to one-up each other with their own anecdotes, and they all just nod with each other, recognizing that this was all of them and in those nods is the silent hope that they will never be that person again.
4. We have to keep going.
I find myself thinking about these men on the weekends— wondering if they had a nice time with their mothers or children during a weekend pass. I worry that so-and-so might not have made it through the weekend without picking up, based on the tenuous place he was in when I left on a Friday. When I drive into the parking lot I brace myself for whatever might have happened in my absence.
I envision some of them with a needle in their arms, dying from a bad batch of heroin, and wonder if I could endure another death. I've already stopped feeling the shock I used to get when I hear that someone has relapsed.
Outside of work I've become slightly evangelical in my attempts to make other people see addicts as more than throwaway members of society. When the uninformed call them "junkies," I remind them that no one wakes up one day and says, "I want to be a drug addict when I grow up."
Addicts are people, just like the rest of us. The only difference is that some devil has flipped a switch that most of us will never have turned on.
I have landed myself in a world of resilience, hope, and excruciating tragedy. I am honored that these men have welcomed me into this world with open arms, and I hope to keep learning from them for years to come.
Gayle Saks
After twenty-five years of being a non-profit fundraiser, Saks took a giant leap of faith by focusing on becoming a substance abuse counselor where she now works in an all-male residential recovery program. She writes about her experiences with deep honest, candor, and humor. Saks lives in the Greater Boston area with her husband, daughter, and two cats. To read more of her work you can follow her blog at mylifeamongaddicts.com and on Facebook at My Life Among Addicts.